Though Snapchat and WhatsApp are the most widely used communication platforms, Kik isn't far behind. Several people, especially teenagers, and even professionals use it to exchange messages and multimedia files instantly. And a brief look into someone's Kik can reveal quite a lot about their engagements.
So if you're caught in one of the below-mentioned scenarios, you might be looking for an easy Kik hack:
Your children have been acting aloof and are increasingly obsessed with their cell phones
A few employees have been acting suspiciously and you worry their loyalties might be compromised
You suspect your partner of being involved with someone else and exchanging inappropriate photos and messages
While hacking Kik may sound appealing if you wish to uncover the truth about someone, it is important to remember that messaging platforms used at such a global level are quite challenging to break into. They're specifically designed to withstand hacking attempts so that user data isn't exposed or leaked.
So does that mean that it is impossible to figure out how to hack someone's kik?
Of course not!
With the right kik hack tool in your hands, you can hack Kik account in no time. And this post is meant to introduce you to the best such tool currently available.
Part 1: How to Hack a Kik Account
If you perform a simple Google search for "how to hack someone's Kik," you'll probably find the links to several Kik hack tools. There are indeed many such apps available. But there's a significant risk-factor associated with them – they might make your child or spouse's personal cell phone data vulnerable to theft.
You wouldn't want that now, would you? All you'd want is to check that data for yourself just to get some answers.
That's why we recommend that you use the safest and most risk-free Kick spy app out there. It's called Minspy, and it is one heck of a tool that can give you access to not just someone else's Kik activity, but to everything that happens on their phone!
Let's find out how.
Also read :How to Hack a Twitter Account
Minspy – The Super-secret Kik Hacker App
Minspy is a reliable and efficient phone monitoring solution that has been in the industry for close to a decade. During this time, the app has amassed a hefty fan following with users ranging from 190+ countries across the globe.
Not only that, corporate houses in the likes of Digital Trends, Mashable, and Tech Advisor claim that Minspy is one of the best Kik hack apps out there. They especially appreciate its extensive feature set adherence to user safety.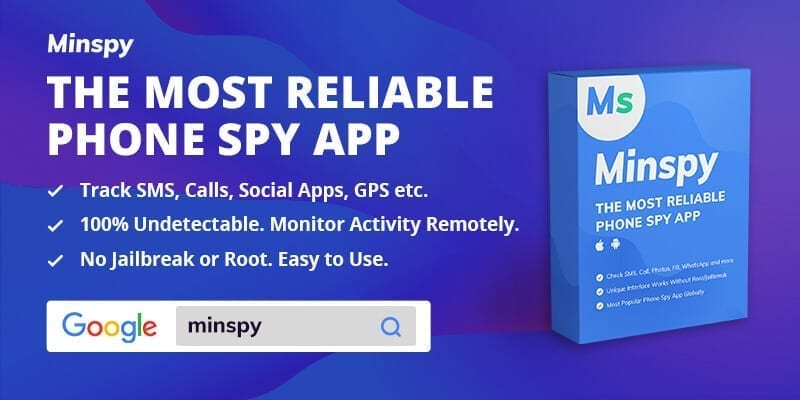 The best part about Minspy is that it works equally well for iOS and Android. While the configuration for both platforms differs slightly, the features and working for both remains the same and is pretty easy to follow even if you have no prior technical experience.
Key Strengths of Minspy
Minspy works in complete stealth mode. It is completely web-based and is controlled through an online dashboard. Logging into the dashboard is possible with any web-browser, mobile or desktop
No rooting or jailbreak is needed to work with the app. Thus, it doesn't make the target device vulnerable to malware
The iOS version of Minspy doesn't need to be installed anywhere. Just provide the iCloud credentials during configuration and you're good to go.
Minspy's Android version needs installation on target phone. It is a 5-minute job and you can hide the app icon from the drawer once installed. The app is less than 3M in size and doesn't consume enough battery to get noticed.
Minspy isn't designed to access the user data saved on the target phone, so there's no chance of private photos or videos getting leaked
The app is quite reasonably priced and a single subscription purchase gives you access to more than 35 handy features
On top of all that it has to offer, Minspy lets users get a feel of its working through a free live demo. You can just go to the demo and start using it without having to sign up or provide credit information. If that doesn't say something about the app's credibility, what does?

Part 2: How to Spy on someone's Kik
Now let us get familiar with Minspy's work. As mentioned earlier, it is very easy to work with the app, thanks to its intuitive interface and easy-to-follow Setup Wizard.
Step 1: The first step is to create a free account. Head over to the sign-up page to do this. You can use your email ID as the username. You'll receive account-related information on this ID.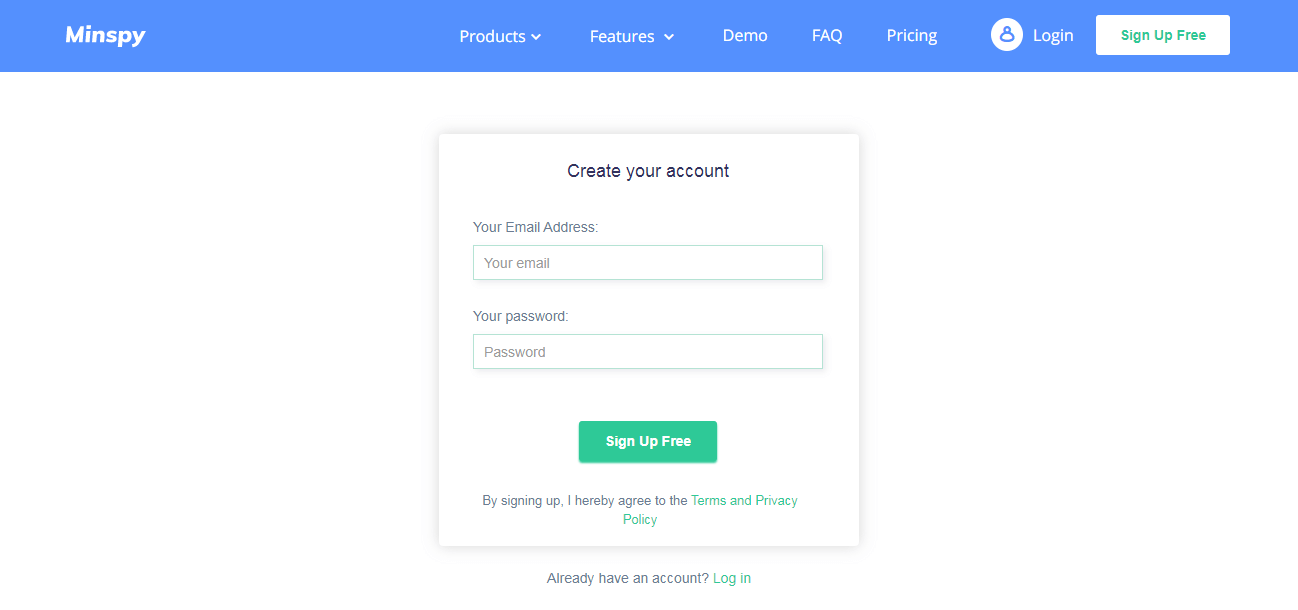 Once registered, purchase a subscription plan according to your need.
Step 2: Now you'll see a prompt to select the OS of the target device. Here, pick Android or iOS as needed.
If you select iOS, read step 3a for the next instructions. For Android selection, read 3b below.
Step 3a: Provide the iCloud credentials used on the target iOS device. This will allow Minspy to sync target phone's data into your online dashboard.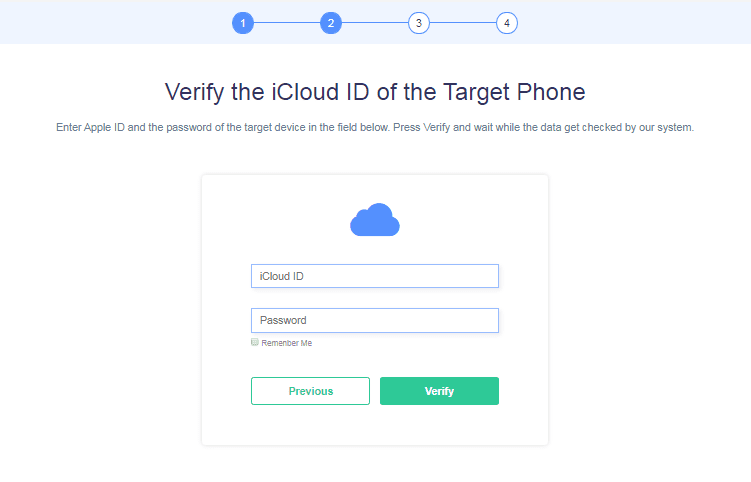 Step 3b: Access this page for detailed instructions about downloading and installing Minspy on Android devices.
Step 4: Now you'll see the finish installation screen. Hit "Start" here to begin remote phone monitoring.
That's how easy it is to work with Minspy. Just sign up, configure, and you're all set to hack into someone's Kik!
Don't miss: Telegram Hack: How to Hack Telegram
To sum it up
Things can get edgy between you and your child/partner/employee if there's something going on with them that you might unapproved of. And not knowing what that is can make things worse.
Keep the trouble at bay by secretly hack a cell phone with Minspy and discover everything there is to their Kik activity as well as who they call and text, and where they go.
Read more: