Instagram is probably your favorite social media platform. Why wouldn't it be? After all, it is so awesome. Everyone is using Instagram to share all their memories as well as chat with their friends.
As such, if you have any important person in your life, reading their Instagram messages is the best way to know what they are up to. If you have someone's private Instagram information, you can know all their darkest secrets just like that.
However, unless you are in the perfect ideal relationship like the one we see in the movies, no one will actually show you their messages or any other private account information.
You are left with only one option- hacking their Instagram account secretly. It might seem like a herculean task, which is why I will tell you the easy way to do it.
With the method that I am about to tell you, hacking an Instagram account will feel like a child's play. Therefore, let us get into the main stuff without wasting any time:
Part 1: How to Hack an Instagram Account
Unless you have the hacking skills of a professional, you cannot really go ahead with hacking someone's Instagram account without their password. You can go ahead and try, I won't stop you. In the end, you will end up wasting your own time.
After all, why go through all the headache when you can hack someone's Instagram account by using an app that is specially designed for the purpose. Yes, there are apps that can do this job for you, which you lie on your couch and comfortably view someone's Instagram.
Here is the best Instagram hacking app that you must use if you want to read anyone's private Instagram messages:
1.1 Minspy Insta Hack
Minspy is the foremost choice of any person who wants an Instagram hacking solution. With Minspy, you can remotely view anyone's Instagram private data, including their messages, shared media, and whatnot.
In fact, Minspy even works to provide you with someone's Facebook, WhatsApp, or any other social media messages. There are several things that Minspy is capable of, but more on that later.
Minspy's Instagram hack is focussed on spying on someone's phone data without the person's knowledge. It might seem hard to you, but Minspy makes it happen very easily.
Here are a few of the things that you are going to love about Minspy:
Data Security:
Minspy's primary focus is that your private data remains private. When you are viewing someone's private Instagram messages with Minspy, the data is only visible to you. In fact, even Minspy's own team will be unable to view this data due to security measures.
Secret Instagram Hacking:
When you are hacking someone's Instagram account,  you obviously wouldn't want the other person to find out about it. Minspy makes that happen with the stealth features that you won't find in most other hacking apps.
Web App
In order to use Minspy, you won't have to download any app on your phone or computer. Minspy works through its web application, that opens in any web browser you use. This adds an extra layer of portability to its services.
User Support:
Minspy is a well established brand. It is so reputed and widely used that it even has its own user support team. If you face any issue at any point in using Minspy, the user support team is always eager to assist.
There are a lot of other cool things about Minspy that you are going to enjoy. However, I would be robbing you of the surprise if I told you about all of them. It is best to check it out for yourself in the free Minspy web demo live available on the website.
Don't miss :How to Hack Instagram Account and Password No Survey & No Human Verification
Ways to Hack Instagram with Minspy
Minspy offers you so many phone monitoring features that it is easy to lose count. When it comes to Instagram hacking, you will find these two features of particular use:
Instagram Spy:
Minspy's Instagram spy will give you all the sent and received messages of the user. It also includes details such as the information about the other person with whom the conversations are happening.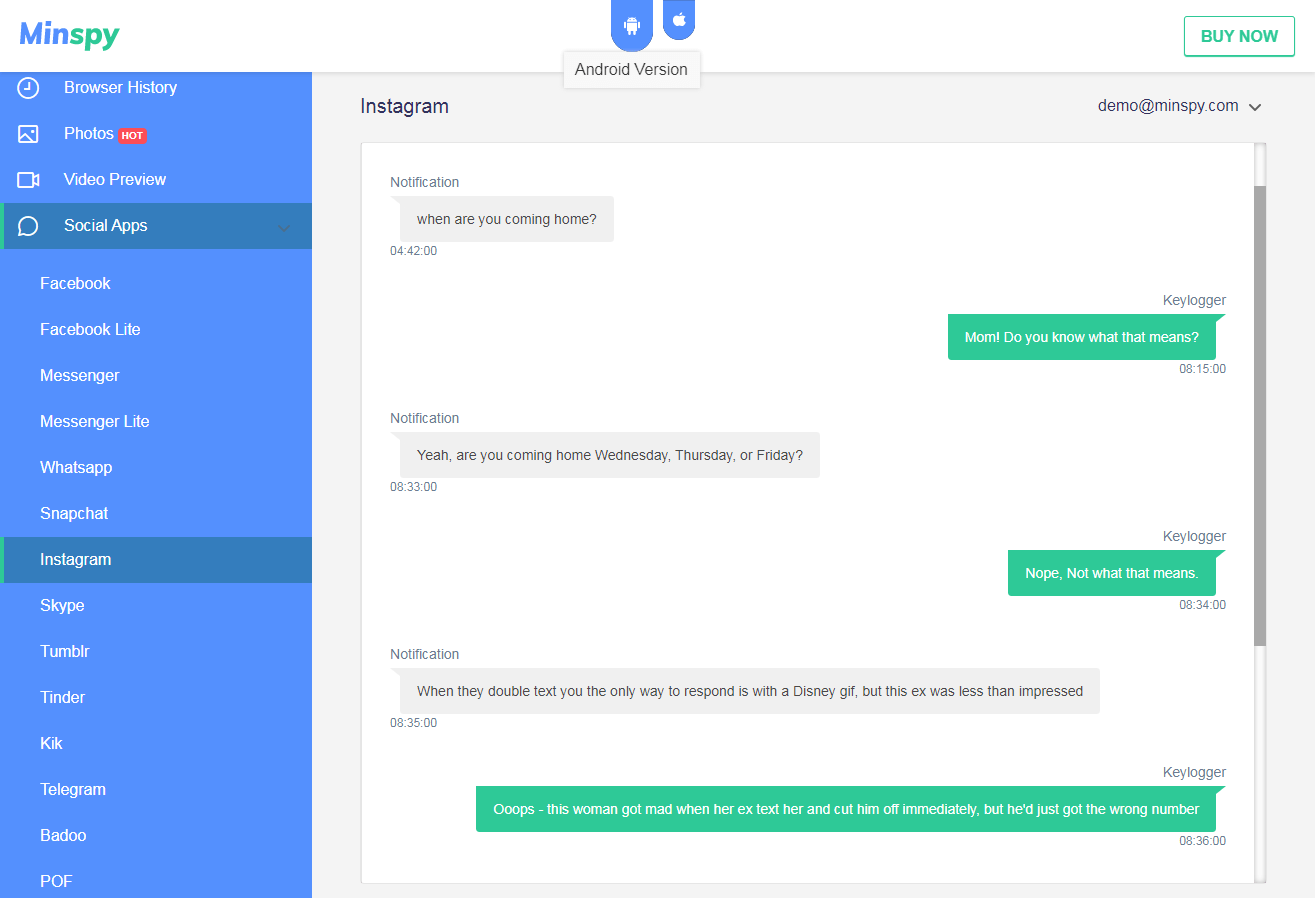 Keylogger:
The keylogger feature is the one of the best features about Minspy. With the Minspy keylogger, you will get data of all the keystrokes that are made by the user on their phone. This includes any searches, messages, usernames, and even passwords.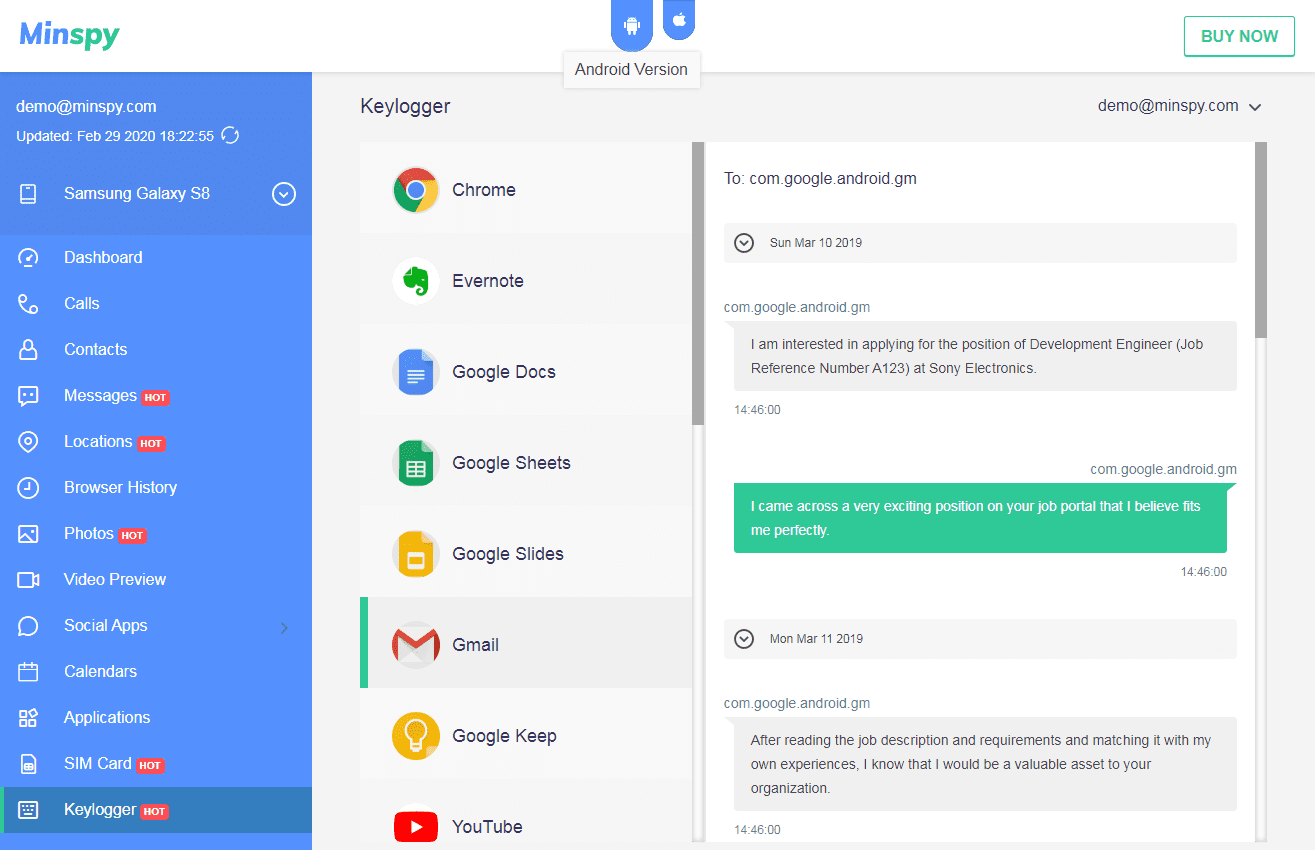 Hacking Instagram Accounts SECRETLY
When you are hacking someone's Instagram with Minspy, the account owner will never find out about it. This is because of Minspy's cutting-edge technology.
When it comes to hacking an Instagram account that is installed on an iPhone, you won't even need to touch the target iPhone even once. All iPhones have the iCloud feature inbuilt onto them. With this feature, the iCloud data of an iPhone gets uploaded to the iCloud server.
Minspy for iOS makes use of this iCloud data and extracts the user's Instagram messages from here. These messages are then forwarded to your Minspy dashboard.
The whole process is fast and secure. All you need to do is verify the iCloud credentials of the target user with Minspy.
When it comes to hacking an Instagram account that is installed on an Android phone, you will need to touch the target Android phone at least once. This is true regardless of which spying app you choose.
However, Minspy makes things easier for you. With Minspy for Android, you get to use an app that will be hidden like a ninja.
Firstly, the app size is less than 2 MB which allows it to install within seconds. Once the app is installed, the app icon vanishes from the app menu of the target phone completely. Only you can bring it back with a secret code.
The app runs in the background only without triggering any notifications. And if you ever feel the need to uninstall it, you can do it remotely from the Spyier web dashboard, which opens in any web browser that you use.
I can bet that you won't find an app that is quieter than Minspy. You can try if you wish, but you will be coming back to Minspy later.
1.2 Steps to Hack Instagram Account
In order to hack someone's Instagram account, you just have to follow these three easy steps: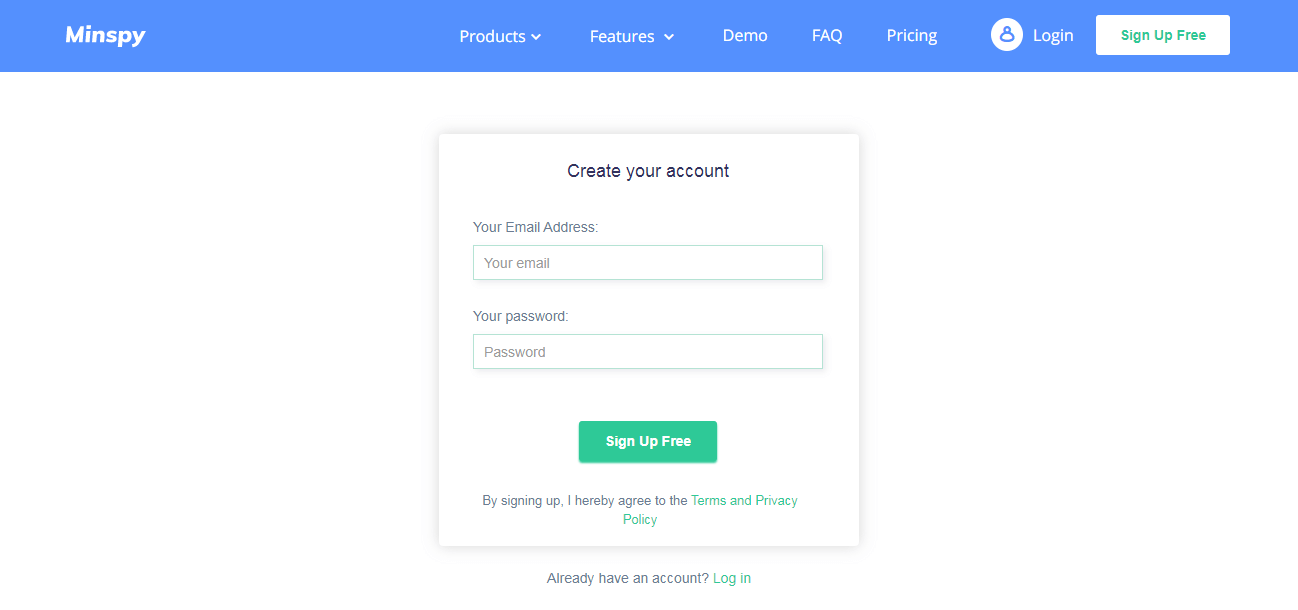 Step 2: a.) If the target user is using an iOS device, verify their iCloud credentials with Minspy.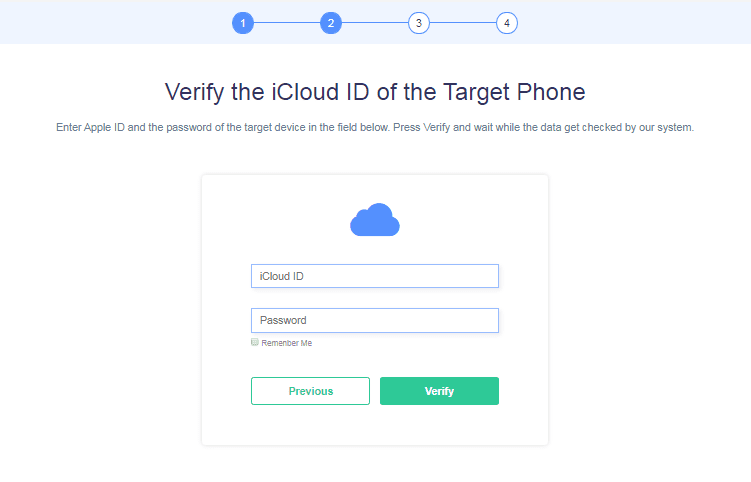 b.) If the target user is using an Android device, you can download and install the Minspy app from the link mentioned on the setup screen.
Step 3: Once Step 2 is completed, click on the 'Start' button to finish the installation.
Once you click on the 'Start' button, you will be taken to your dashboard. All of Minspy's features can be used from here through single-click tabs on the left hand side.
So many good things are almost impossible for a single app. However, Minspy makes it possible. If you don't believe me, its the free web demo offered by Minspy will surely change your mind.
Part 2: Instagram Password Hack
While the previous method will give you someone's Instagram messages and other private information directly, there might be times where you will wish to know someone's Instagram password and hack it after that. This method is going to help you with that:
2.1 Spyier- Get Insta Password Instantly
Spyier is another Instagram hacking tool that will give you not only the private messages of the person but also their passwords.
It is used by millions of users all over the world for the same purpose, so you shouldn't shy away from using it too. In fact, I have even read Spyier's positive reviews in a lot of trustable places, including media outlets such as Forbes, PCMag, etc.
It is all due to the reliable services offered by Spyier, and you must try them out too.
2.2 How to Hack an Instagram Password
Since hacking Instagram password with Spyier involves similar steps as the ones I told you about Minspy, I wouldn't bore you with the specifics again.
Once you have followed those steps and registered for Spyier, you can find out the person's Instagram password by glancing through their key logs. This process is fairly simple to do.
Part 3: How to Hack Someone's Instagram
Life is like cream- the more options you have, the better. Therefore, I will tell you about one more Instagram hacking solution which will get you into anyone's Instagram account quickly:
3.1 Spyine Instagram Spy
No one knew much about Spyine sometime back, but now everyone has started using it and they all love it.
Spyine utilizes the other phone's private data to access their Instagram, just as I mentioned for the previous apps.
The only difference is that in the case of Spyine, you are going to love the user interface that the app provides.
Wrapping Up
Social media hacking is not a hard thing to do. It doesn't require you years of knowledge in order to hack someone's social media platform. This is why, the world needed something like Minspy and here it is now.
Reference:
This post is also available in:
Deutsch (German)
Español (Spanish)