In this day and age, a Gmail account of a person is like their bank vault. It holds the most important information about them.
In fact, even the social media platforms forward all the information to the Gmail account. There are notifications about any messages received or any comments that are made.
As such, wouldn't it be great if you could hack someone's Gmail account, that too without any hacking related knowledge? Of course, it would be awesome. This is why you are here.
Luckily, you have come to the right place. In this guide, I am going to teach you all there is to know about hacking a Gmail account. From DIY methods to apps that do the job for you, you will learn all possible ways through which you can access a person's private emails.
I have tried and tested each of these methods to make sure that it works. I will even give you the exact steps for each method, so you can apply them on anyone's Gmail account easily.
Part 1: How to Hack A Gmail Account
Hacking a Gmail account is no easy task. After all, how could it be easy since Gmail is one of the most popular and secure email providers in the world? But not everyone is made for doing so much hard work (even me included).
What if it was possible to employ an app that can do all the hard work on your end? It would be perfect, wouldn't it? Well, I have brought one such app for you:
1.1 Minspy Gmail Hacker
Minspy is a phone hacking app that countless people around the globe use to access someone's private Gmail data and so much more information.
Whether you are a parent worried about their child's activities, a protective spouse, or an employer who wants to ensure their employees' productivity, Minspy is the perfect solution for you.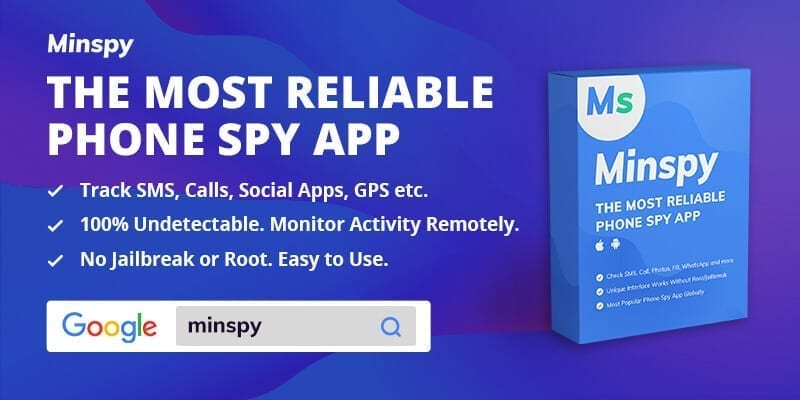 No matter the volume of emails that a person receives or recency of these emails, there is nothing that Minspy wouldn't give you. In fact, the data is not just limited to their emails.  You can also view their social media chats, location, and whatnot.
There are many apps that offer you Gmail hacking services. However, some things about Minspy make it stand out from the crowd. Here are a few things that you will like about Minspy:
Web App:
You wouldn't want to be caught having a Gmail spy app on your phone, would you? Don't worry, Minspy offers you Gmail hacking without needing to install any app on your phone or PC. You can use Minspy from its web dashboard, that opens in any web browser you use.
No Root or Jailbreak Needed:
You don't have to root or jailbreak the target phone in order to use Minspy. Rooting or jailbreaking a phone compromises with its security and integrity. Therefore, Minspy makes sure you can hack their Gmail without a worry.
Data Security:
If you are hacking the Gmail account of someone you care about, you wouldn't want the data to be leaked to third parties. This is why Minspy offers you the best security protocols.
No data is stored on Minspy's own servers. Therefore, even Minspy's own team cannot view your private information, including the emails you are hacking.
No Technical Knowledge Needed:
You don't have to be a tech pro in order to hack Minspy. Minspy can be used by anyone and everyone, as its design is as easy as using your Facebook or Instagram account. All the features are right on your screen, accessible with a single click.
There are countless other cool things that can be used with Minspy. You might not get a clear picture just through words. This is why it is best to check out the free Minspy live demo. You can use it without creating an account or even signing up for the service.
Secret Gmail Hacking
When you are using Minspy to hack a Gmail account, the target person will never find out about it. This is because of Minspy's unique offerings for iPhones and Android phones.
When it comes to hacking a Gmail account installed on an iOS device, Minspy does not require you to install the hacking app on the target phone. This is because the technology involved in Minspy for iOS can utilize the iCloud feature of the iPhones.
With the iCloud feature, all the data of an iPhone gets synced to the iCloud server. Minspy extracts all the vital information about the person's phone from this backup, including their Gmail credentials.
Therefore, all you will need in order to hack Gmail installed on an iPhone is the iCloud credentials of the person.
When it comes to hacking a Gmail account installed on an Android phone, you must install the hacking app on the target phone itself. However, Minspy for Android is designed to overcome this limitation, by offering a stealth app.
The app size is less than 2 MB and it installs in a matter of seconds. Once the app is installed, the app icon vanishes from the app menu of the target phone completely. Only you will know how to launch it.
The app runs in the background only without triggering any notifications. It won't even consume any battery.
And if you feel like uninstalling the application, you can do it remotely with the Minspy dashboard that opens in any web browser you use.
What better things can you hope for? Minspy provides you with the best Android solution.
1.2 Gmail Password Hack
If you are using Minspy, you can get the password of the Gmail account of the user directly. There is no guesswork involved in the process. It is a 100% working Gmail hacking method guaranteed to give you their password without any doubt.
This is accomplished through the Minspy keylogger. The keylogger records everything that the user types on their phone, including the emails, Gmail username, and most importantly- Passwords!
The keylogger has the entire logs for every app on the user's phone. To view the Gmail keylogs, you just have to browse to the 'Gmail' section on the keylogger tab of Minspy dashboard.
1.3 How to Hack a Gmail Account Password Easily
Now that you know how to hack a Gmail account, you can now see the steps to hack the account through Minspy:
Step 1: Register for a Minspy account and get a subscription plan based on the phone you want to hack- Android or iOS.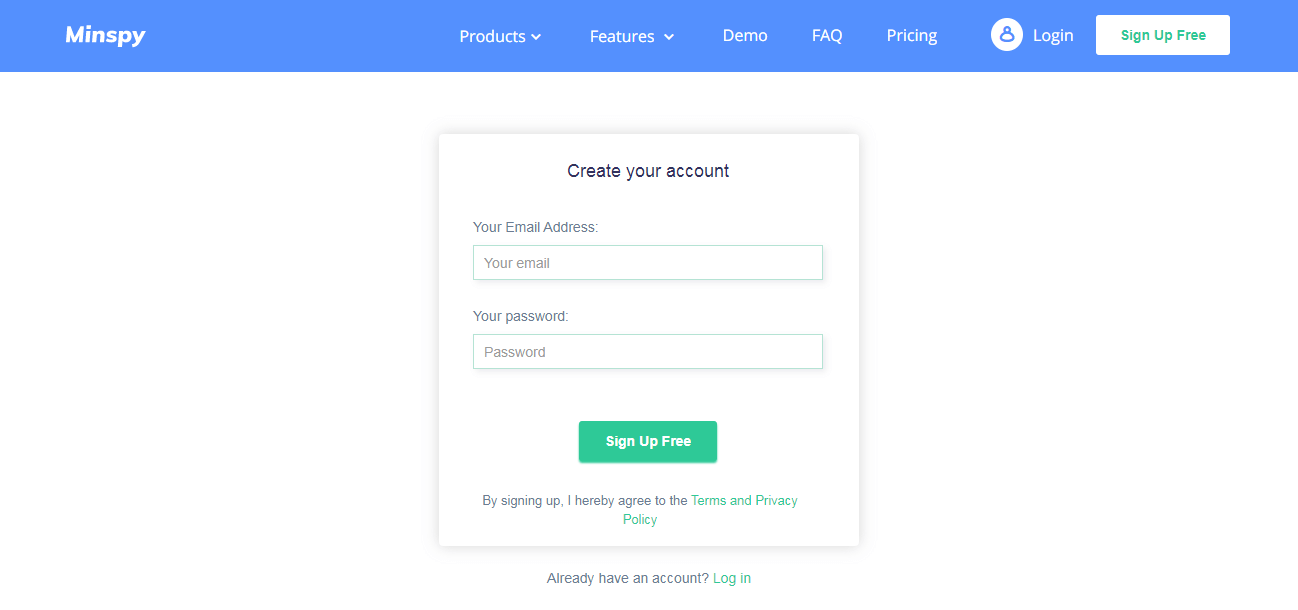 Step 2: a.) If you want to hack Gmail on an iOS phone, verify the iCloud credentials of the target iPhone.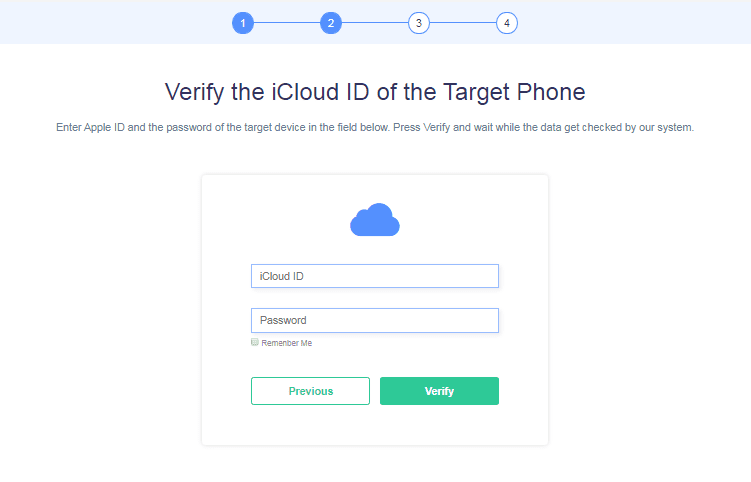 b.) If you want to hack Gmail on an Android phone, download and install the Minspy app on the target phone from the link mentioned on the setup wizard.
Step 3: Click on 'Start' once Step 2 is done. You will be taken to your dashboard.
Your dashboard is the place where all the features of the target user are available. To use the keylogger feature, you can scroll down on the keylogger tab on the left hand side.
Part 2: How to Hack Into Someone's Email Without Their Password
As I stated earlier, Minspy is not the only app that can hack someone's email account. There are other methods as well which can give you the Gmail data of the user. Of course, Minspy is the best that I have used.
Still, there are a few other apps that can do an admirable job too. I will tell you about these apps here:
2.1 Spyier- Hack Gmail Without Password
Spyier is a phone hacking solution that can give you the Gmail data of a person without having to get their password. It works for providing you with the sent as well as the received emails of a person, for Android as well as iPhones.
Spyier has millions of users all over the world, vouching for the quality of service that is offered by Spyier. In fact, I have even heard awesome reviews about Spyier in many popular media outlets out there.
It works in a similar fashion to Minspy. It has a dedicated Gmail spy module, which can give you the information about someone's Gmail account directly.
Part 3: How to Hack Gmail Password
Of course, there are other ways to hack a Gmail account as well. Minspy and Spyier both do a very good job and are far better than any other apps that claim to offer Gmail hacking services.
Another good app for hacking a Gmail password is Spyine. While it is a relatively newer app than Minspy and Spyier, it is climbing the ranks pretty fast. The app is designed for complete user convenience and it is the easiest Gmail hacker that you will find.
You may like :How to Hack Yahoo Mail
Part 4: How to Get into Someone's Gmail Without Password
The above methods talk about apps that can get you the Gmail data of a person very easily, without you having to go through that torturous programming.
Now if you are an adventurous one, I will tell you about a solution that will get you their Gmail data, but the hard work is on your end. Let us read about it:
4.1 Hack a Gmail with Phishing
Phishing is a common method which pro hackers employ to hack Gmail accounts. Basically, Phishing involves luring the Gmail account user to a fake website where they use their Gmail login. These credentials are then forwarded to your Gmail account.
While this seems easy and simple, the hard work involved looks clear when you start using Phishing to hack the person's Gmail account.
For starters, you will need knowledge of website design to create a fake web page where the other user would want to sign up with their Gmail username and address.
Further, once you have created the website, it is hard to lure the user into signing up for your website.
A major problem is that even if you get the Gmail account credentials of the person, you will be helpless if they are using two factor authentication.
Part 5: How to Log into Someone's Gmail Account Without Them Knowing
There is yet another way through which you can hack a Gmail account without using any third party app. While this way is free, it has some limitations that you might not be able to overcome.
Without wasting any time, let me tell you about this working (but hard) way to hack someone's Gmail account without them knowing.
5.1 Password Managers
All web browsers come with the password manager feature in them. You can use this feature to find out about a person's password.
For example, if your target uses a Google Chrome web browser, you will need to access their device and open Chrome browser. Here, under 'Settings', you will find their Password Manager.
Here you can see all their saved logins along with their passwords. Scrolling up or down will show you their Gmail login. The passwords are generally hidden, and clicking on the eye icon will reveal them to you.
The major disadvantage of this method is that you will need to have complete access to their device to accomplish this. Further, you will also need to know the PIN they have set to their system, so the password manager can show you their password.
Also, this method becomes useless if the person is using two factor authentication for their Gmail account.
Wrapping Up
I think these five methods are more than enough for you if you seriously want to hack a Gmail account. Any and every one of these methods works. There are, however, some disadvantages to the last two free methods, which I explained in the text.
Which method you choose is entirely up to you. I would personally suggest that you go with Minspy since there is no chance of it failing.
More information you could have a look: