If you are here, it is obvious that you need a Facebook hacking app. It is probable that you have tried searching the internet for a working solution and have been disappointed with the results.
I am with you there; when I first started searching for a Facebook hacking app, I was disappointed and frustrated at the scams and fake apps out there. Most apps seem to be good and working, but when you try using them you are asked to take a survey.
Countless surveys and human verifications later, you are back where you started. There is no progress, and you realize you haven't even started hacking the Facebook account. All the time and energy wasted, and for what?
This is why, you are going thank me a lot for the Facebook hacking method that I am about to show you. With this guide, it will just take you a  total of five minutes to hack someone's Facebook account.
Therefore, without wasting any time, let us get started with this guide:
Part 1: How to Hack FB Account Easily Without Surveys
You are going to learn about an app that works like a miracle when it comes to hacking a Facebook account. Don't worry, I wouldn't fool you giving you any lame method. I will tell you all about it in detail, and even tell you how it works.
The best part is that there is no survey, no human verification, and not even any app installation on your phone or computer. Sounds unbelievable? Wait till you read about it:
1.1 Minspy- A Facebook Hacker that Actually Works
Minspy is the first choice of any person who wants to hack Facebook messages remotely. With Minspy, nothing is impossible when it comes to hacking someone's private phone data without their knowledge, including Facebook, Instagram, WhatsApp, and anything else.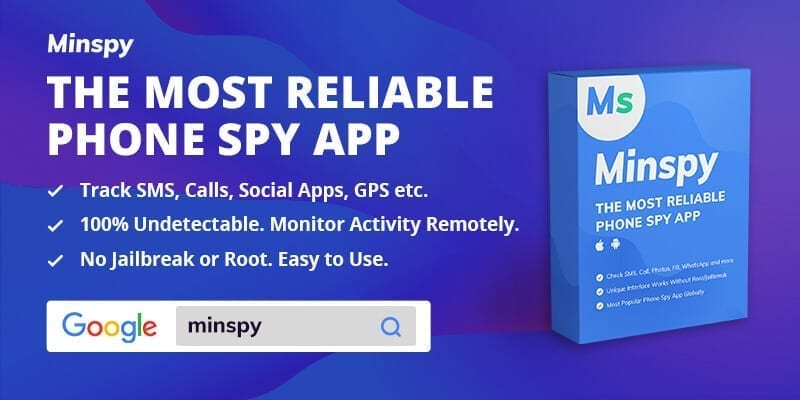 People all over the world use Minspy for these purposes. Maybe you even have many of your friend circle using Minspy. However, they are not going to tell you that they use it, because of the secretive nature of these activities.
After all, you wouldn't want anyone to know that you are hacking someone's Facebook messages. This especially includes the person whose Facebook messages you are hacking. You might find it hard to keep a secret, so Minspy is designed to keep this secret for you.
Here are some of the things that make Minspy so cool:
What Makes Minspy the Perfect Facebook Hacker
When it comes to hacking a Facebook account, there is unarguably nothing better than Minspy. There are a lot of factors that weigh in towards Minspy's success as a Facebook hacking app. These include:
Stealth Mode:
When you use Minspy, the other person never finds out that you are keeping an eye on them. This is because of the stealth mode of Minspy, the design of which lays extreme importance on secrecy.
Web App:
You won't need to install any app on your end in order to use Minspy. Minspy works through a web dashboard, that opens in any web browser you use. This means that there is no chance of virus infection, if that is something that worries you.
Data Privacy:
When you are hacking Facebook of someone you are close to, Data privacy is a big concern. You wouldn't want your private data to be exposed to third eyes. In fact, Minspy's own team cannot view your private data.
No Technical Knowledge Needed:
You won't need to have any technical knowledge in order to use Minspy. Minspy can be used by the most novice users too, even your grandmother. Therefore, you don't have to worry about things being too complicated for you.
There are a lot of other things that you will love if you try out Minspy. To know more about those, it is a good idea to try Minspy's free live demo. You won't have to create an account or install any app to check the demo.
Secret Facebook Hacking With Minspy
When you are using Minspy to hack someone's Facebook account, they are never going to learn about it. This is because of the stealth mode that Minspy offers. Its design is different for both Android phones and iPhones.
Facebook Hacking for iPhones:
If the target user uses an iPhone and the Facebook app is installed on it, you won't even need to touch their iPhone in order to hack its Facebook texts. This is because Minspy utilizes the iCloud backup feature, which is present in all iPhones.
Due to the iCloud backup feature, all the data of an iPhone gets synced to the iCloud server. This includes their Facebook messages, Whatsapp messages, and countless other things that you didn't even think of.
Generally. You cannot read this data because this is encrypted. This is where Minspy comes into play. It decrypts the user data and forwards it to your personalized Minspy dashboard. You can view all the messages of the user on your dashboard, along with a lot of other important information. There is nothing else you will need other than the iCloud credentials of the target user.
Facebook Hacking for Android Phones:
If you want to hack Facebook installed on an Android phone, it is mandatory to install the hacking app on the target phone. You might think that this makes things risky. However, Minspy's Android app keeps these things in mind.
This is why the app is created so as to be completely hidden. The app size is less than 2 MB, which means that it will install within a matter of seconds. Once installed, the app icon will vanish from the app menu of the user.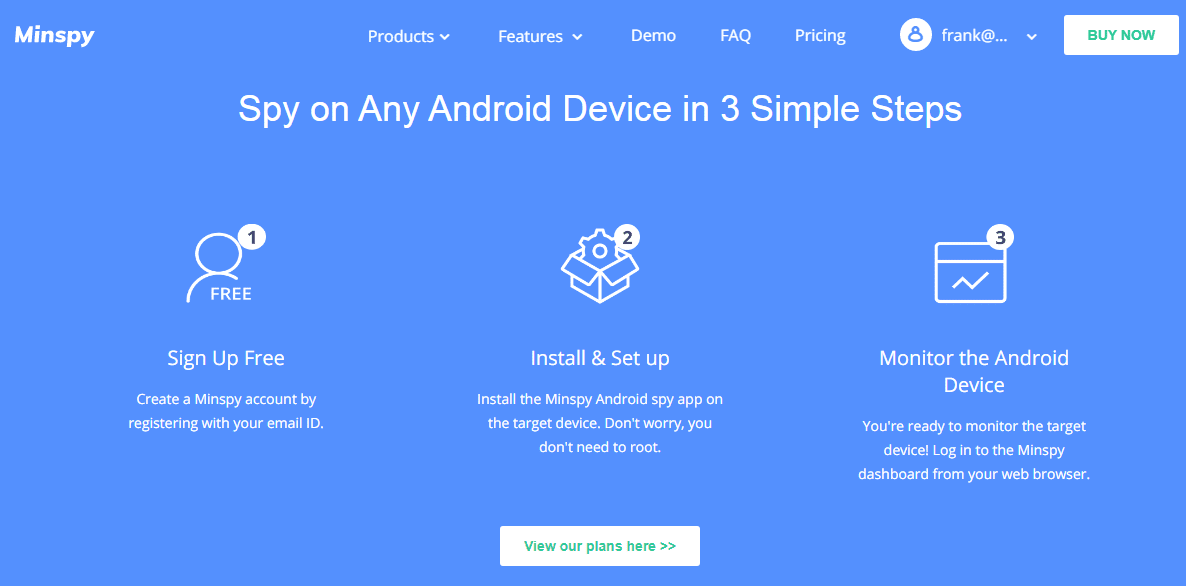 Further, the app runs only in the background and will not trigger any notifications. It is designed to not consume any battery as well.
And if you ever feel that you no longer need to monitor their phone, you can uninstall the app from their phone without touching it. This is done through the Minspy dashboard, that will open on any web browser on your end.
**In order to hack any app on an Android phone, it is compulsory to install the hacking app on the target phone itself. This is mandatory whether you use Minspy or any other app. If any app claims to do otherwise, it is a scam and you should stay away from it.**
1.2 How to Hack Facebook Password for Free Without Surveys
Now that you know everything there is to know about the app that will hack Facebook passwords, let me teach you how you can use this app to hack the Facebook messages. Basically, all you have to do is follow these three simple steps:
Step 1: Create a Minspy account and get a subscription plan based on the target phone's operating system- Android or iOS.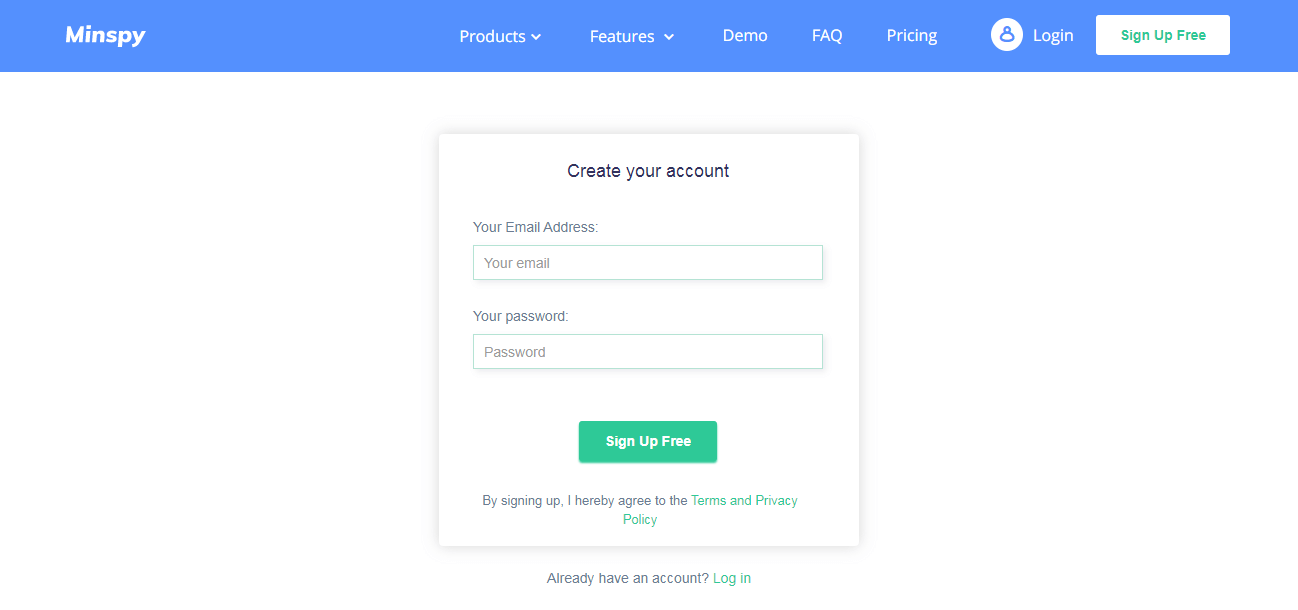 Step 2: a.) If you want to hack Facebook installed on an Android phone, download and install the Minspy app on their phone from the link mentioned in the setup wizard on the screen.
b.) If you want to hack Facebook installed on an iPhone, verify the iCloud credentials of the target user.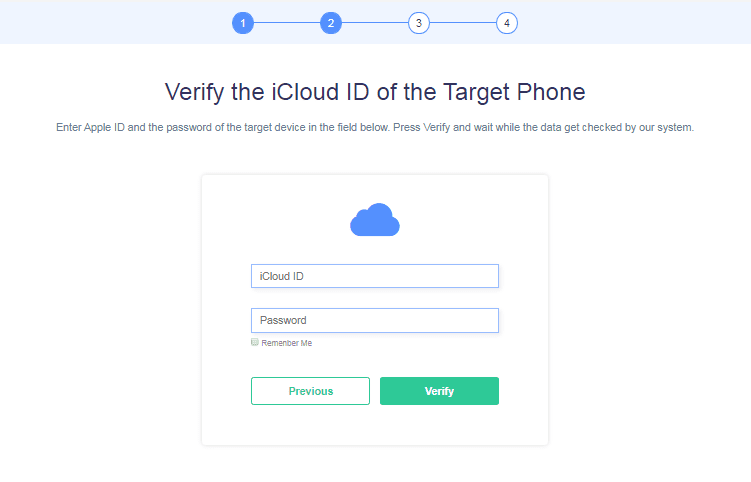 Step 3: Once Minspy has synced the data, the configuration process is complete. You can click on the 'Start' button and begin monitoring the device.
Once you click on the 'Start' button, you will be taken to your dashboard. You can use all of Minspy's features from here. When you are thinking about hacking their Facebook account, you will particularly like these features:
Facebook Spy:
Facebook spy is a direct module where you can see all the sent and received messages for the person's Facebook account. You can also view details about the people they interact with.
Keylogger:
The keylogger feature keeps a track of every keystroke that is made by the user. This includes the messages of the person, their usernames, and even their passwords. You can also view their deleted messages here.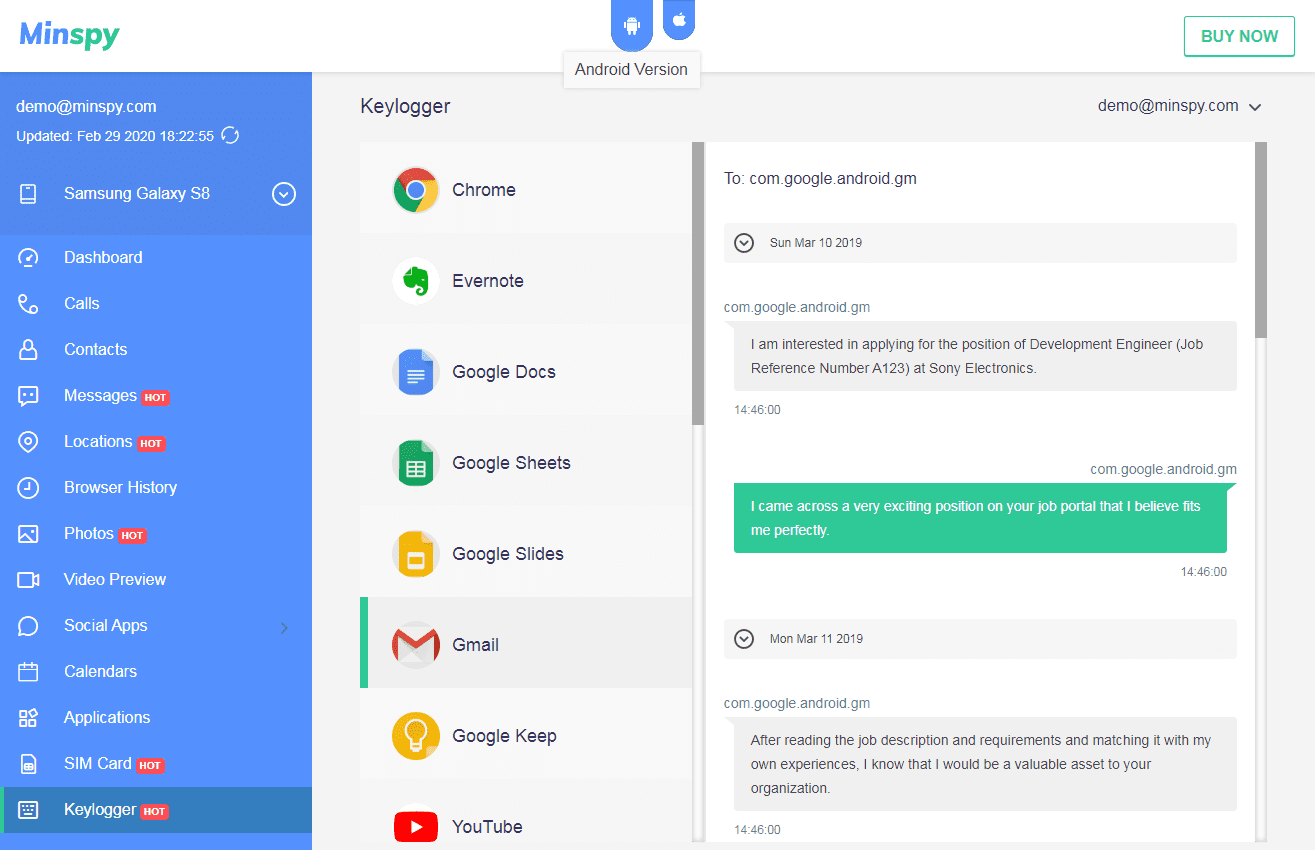 As you can see, Minspy is the perfect app when you wish to hack a Facebook account (or any other social media platform. And best of all, you get to see how Minspy looks in action without signing up, paying anything, or even downloading any app.
Part 2: How to Hack A Facebook Account for Free No Download No Surveys
I understand if you want to try out more Facebook hacker apps to explore your options. After all, who doesn't like having a choice? Therefore, I will tell you more about other Facebook hackers as well so you know about other good choices for you.
2.1 Spyic Social Media Spy
Spyic is a social media spy application that can do a better job than any detective would have done. Just like Minspy, Spyic offers hacking a Facebook account on Android phones as well as iPhones.
Further, Spyic too works without needing root or jailbreak on the target device. This is a great blessing, as rooting or jailbreaking a device is something that you should never do.
Some of the things that I like about Spyic include:
Pricing:
You will never find any working Facebook hacking app that is completely free. However, you can find choices among the apps that work. Spyic is a good app in this regard, as it offers the cheapest Facebook hacking service.
User Support:
Spyic is not like any mediocre brand that will forget its user once they get the subscription. Spyic has a dedicated team that is set up just to handle the queries of the users. They work round the clock, 24×7.
Interface:
Of course, no one likes an app that takes hours to set up. This is why Spyic has a simple and to the point interface. Every feature is right on your screen, and you won't have to spend hours trying to figure out how it works.
There are, of course, a lot of other cool things about Spyic. Since everything cannot be put into words in a limited space, you should see Spyic's free live demo here.
Part 3: How to Hack Facebook Account Without Survey
Looking for yet another option? Today is your lucky day because I aim to help out the readers in the best possible way. This is why I even have one more app that will solve the problem for you. Here it goes:
3.1 Cocospy- Facebook Hacking Was Never This Simple
If you want to choose an app by its usage around the world, Cocospy is what you will land at. It has millions of users globally who use it to keep an eye on their loved ones or employees.
That is because of the quality of service that you get with Cocospy, and the bug free interface. Using it requires as little knowing as surfing the internet, therefore you won't be scratching your head to figure out how it works.
Wrapping Up
Now that you know about the Facebook hacking skills that are used by a lot of people already, the choice remains up to you. You can use any of these apps and the messages of the other user will be on your screen in a matter of minutes, just as I promised.
In fact, you can even try the steps I mentioned now and you will be surprised at what you find!
Reference
This post is also available in:
Deutsch (German)
Español (Spanish)