One of the most loved functions of your mobile phone is taking pictures. It can capture tons of memories for you. However, sometimes this same function can create problems when users start clicking something that is not meant for capturing.
The mobile phone has made our lives easier. At the same time, it has fuelled the fire of frauds, blackmailing, and other criminal activities. To find out if loved ones are involved in it, you must know how to hack phone pictures. Thereater, keep tabs of their camera activities.
How to Hack a Phone Pictures?
Now, you must be thinking that whether doing so is possible or not. Well, let us inform you that it's very much possible. Minspy is your solution in this scenario. Read this post and know-how.
Minspy – Your safe pair for hands to get holds over hacked phone pictures
When it comes to learning about how to hack a phone and spying someone's pictures then mention of Minspy comes automatically. Using this app, you can easily find out about another person's camera's activity without putting yourself in any danger. 
Minspy is a powerful phone number hacker app. It endows its users with useful 35+ monitoring features out of which hacked phone pictures are one. 
All of its operations are 100% discreet and rooting/jailbreak free. That means neither you've to expose yourself to certain risks or live under constant fear of getting caught. All you'll get while using Minspy is the ultimate peace of mind. 
This is what made millions of users across 190 countries trust Minispy with its risk-free hacking of someone's phone pictures.
It's not only us who are in all praise with its impeccable performance. There are many leading media platforms like iGeeksBlog, Forbes, Android Authority, etc. that also have joined the league. 
No compromise on your security
The solution also offers you rooting/jailbreak free operations and keeps you out of harm's way. However, this is not the only way that it protects you.
Minspy always prioritizes its users' security. While it's at your service, it doesn't save any of your crucial data on any of the servers. It means that your crucial information is no longer exposed to any potential threat that is byproduct of working online.
Using Minspy – Hack someone's Phone Pictures without them knowing
Bringing Minspy into action while you aim to learn about how to hack a cellphone pictures free is a cakewalk. In this section, we are going to tell you how Minspy works for iOS and Android devices – one by one.
Minspy is a 100% web-based and installation free solution for iOS. You don't require gaining access to the targeted device or jailbreaking. 
If you have an activated Minspy account and valid iCloud credentials of the targeted device, everything is in your favor. This solution can be utilized using any of the devices/browsers.
Its Android app works so wonderfully that you will face nothing but comfort. It's of less than 3 MB size and can be installed in a fraction of a second. Due to its compact size, it doesn't consume much battery and hampers the targeted device's performance.
In stark contrast with other phone number hacker apps, Minspy doesn't ask you to go via risky rooting option.
Minspy's Android app shuns this practice and lets you gain full control over the targeted device. Once paired well, it renders live data directly on your dashboard.  Thereafter, even if the targeted phone is miles apart, you can easily see the pictures clicked/shared/received on it.
Part 1: How to Hack a Cell Phone Pictures Remotely?
By now, you must have learned that no other phone hacker app than Minspy can help you hack other's pictures. Now, it's time to learn about how to bring it into your service. Here are the steps to be followed:
Step 1- Create a free account on Minspy's website
Using your valid email IP or password, you need to sign-up on the official website.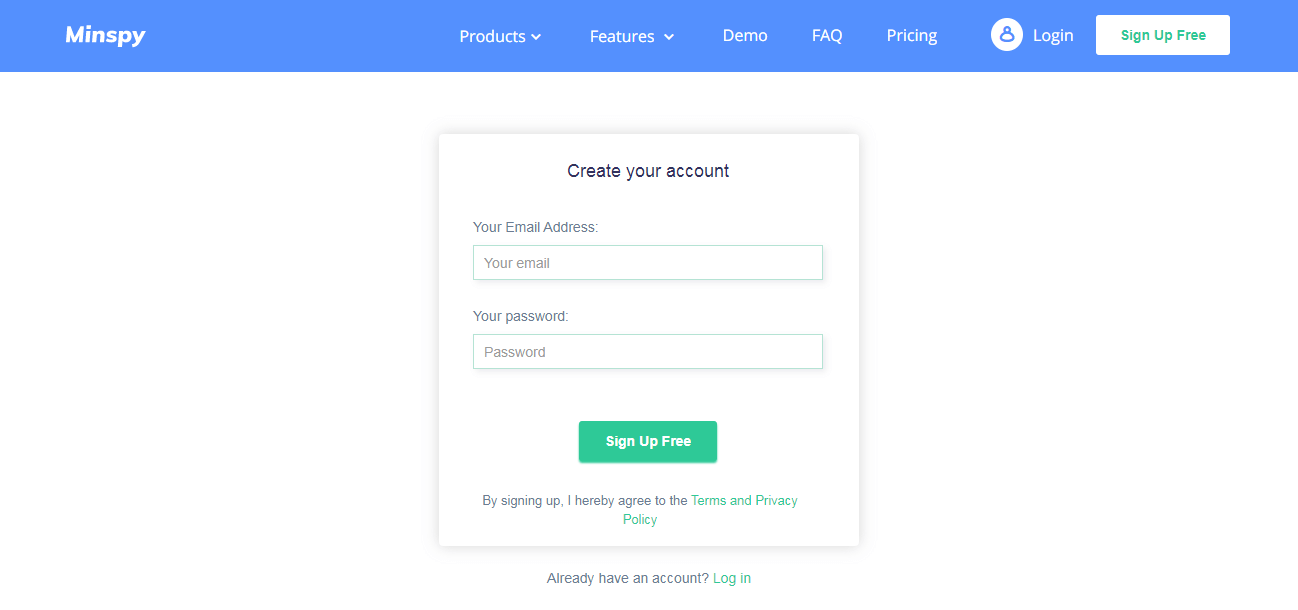 Step 2 – Activate the Minspy Account
Enter the targeted device type and choose a subscription plan based on your needs. After this step, you'll be redirected to the control panel of Minspy. 
Step 3 – Bring Minspy into action
i. If the targeted person is using an iOS device
Use the link from the email that Minspy has sent you after successfully signing up. Upon clicking the link, you'll be redirected to a web page. Fill in & verify your iCloud credentials to complete the pairing on this page. 
After all this, the targeted device will be fully configured.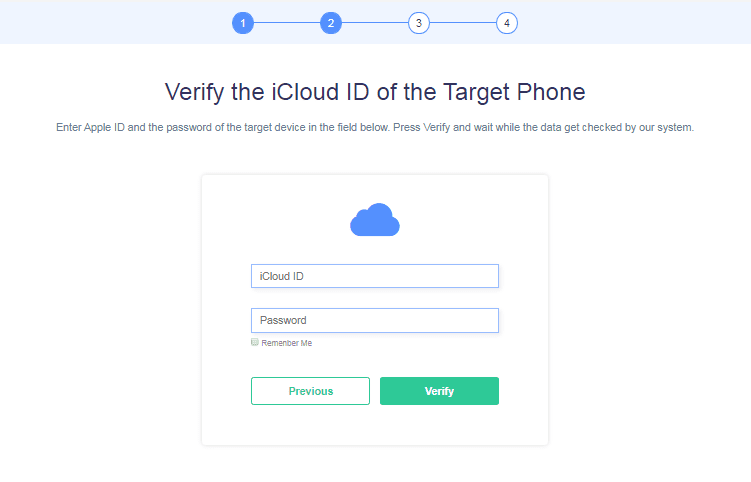 ii. If the targeted person is using an Android device
This Android app installation guide is what will help you to prepare the targeted Android device. Follow the guide and change the settings. Copy the app's link from the Set-up Wizard (in Minspy account) and install the app. 
Once the app configuration is completed, you're ready to hack the phone's pictures for free. 
Step 4: Hacking someone's phone pictures
We hope, by referring to the respective installation guide, you must've configured the solution well. Now, it's time to go back to your Minspy account that you can do using any browser/device. There is no need for a targeted device at this stage. 
On the dashboard, you must be able to see your target device's data being rendered exclusively for you. 
Look upon the left-side dashboard for the Media section and all the phone's pictures will be in front of you. 
This free live demo link for Android solution will help you have a better understanding of how things work. 
For the users willing to track iOS devices, clicking on this link will be useful. 
Why is Minspy the best option?
As we have already mentioned, Minspy is the safest way of getting hold over a hacked phone picture. Alongside this, it is indeed the best option when you aim to do so. But, this is not the only reason. Many factors have helped us gain full confidence over it, such as:
It Gives you Access to Pictures posted/shared anywhere
It's not just the phone camera's pictures that you can trace. With Minspy, media shared on various social media platforms or person chat apps can also be traced down. Including the pictures, you can also learn about the shared videos without making any added efforts.
User-friendly interface
To make most of your investment, make sure that you can use the solution even with the minimum technical acumen. Whether its iOS or Android solution that Minspy offers, you'll enjoy a user-friendly interface.
Its installation/un-installation and usage is a child's play. Anyone bearing the least possible phone operating knowledge can operate it without facing any glitches. Easy navigation, informative tutorial videos, and 24*7 customer support makes things further easier for you.
Affordable pricing
Not everyone has a million dollars to spend on spying. Few have to deal with the financial crunches as well. In this case, many needy people also have to be deprived of spying facilities. Minspy helps you here by all means.
Using it, you can spy on a phone for a month at a mere cost of $10. Isn't it great? Of course, it is. And, this is why it enjoys millions of user base.
Other Powerful features
Main issue with those cheap half-good phone picture hacking apps is, they are good only for a handful of operations. This is not the case with Minspy. It comes with more than 35 amazing features.
It offers you a whole bunch of grapes. Using Minspy, you can track live location details, apps installed/used, call history, SMSs, WhatsApp, and do a lot more.
Sign up for Minspy if you are troubled about how to check someone's call history online for free.
The Final Word
Minspy is what you must have while thinking how to hack someone's cell phone with just their number ,text messages and pictures for free. With powerful AI and machine learning, it ensures that you never put yourself into danger. 
As it offers you tons of features, you need not to look any further once you have it by your side. So, don't wait anymore. Just get it.