If the fear of ill-usage of the phone's camera by the hands of someone dear is bothering you, how about hacking their phones? Why not keep tabs on their activities & pictures?!
Now, you must be thinking that is it possible that someone can hack my phone's camera remotely. Yes, it's 100% possible and viable. This is an article you tell you how this is going to happen.
Part 1: How to Hack Someone's Phone Camera
Hacking someone's phone camera is something that can put in danger when not done right as it requires high-end acumen and diligence. 
If you slip a little bit then things can take an ugly turn. Before you face all of this, we have something extraordinary to offer when you want to know about how to hack someone's phone camera.
Minspy – The easiest way ever
Minspy is an ideal tech-driven remote monitoring app that eliminates all the risks & perils involved in hacking someone's phone camera. 
Built with powerful AI and following rooting/jailbreak free operation, Minspy is the safest tool that you can use for the said purpose. As it works in 100% discreet and hush-hush manner, no one can ever catch you red-handed. 
In short, you'll always remain tension-free once Minspy is on your side. 
The biggest proof of Minspy's risk-free operations are the millions of satisfied users, spun across 190 countries and the constant backing of leading media platforms like PC world, New York Times, PCMag, etc.
The app (for Android) is compact in size and consumes less than 3MB size in the targeted phone's storage. Due to such a compact size, it hardly has any impact on the target device's OS and consumes very less battery. 
To make hacking someone's camera easier, it goes the extra mile and offers you the facility to run the app in stealth mode. Once it is activated, the app icon disappears from the list, and it works as an undercover agent. 
Keeping its promise of safe and secure assistance, Minspy offers you a web-based iOS remote monitoring app. 
To operate this, you do not need to gain the targeted person's phone. If you have a valid account on Minspy and know the right iCloud credentials of the target person, then you can easily succeed and learn about how to hack other phones camera.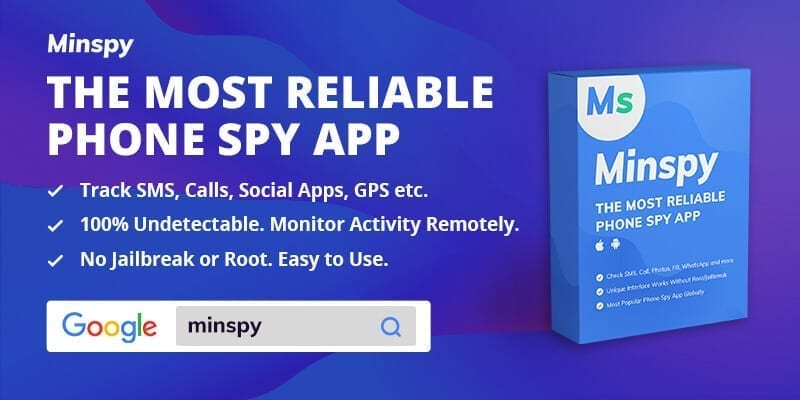 Minspy – Winning hearts through its wonderful capabilities
Our constant support to Minspy is not without reasons. There are facts that force us to prefer Minspy over any other remote monitoring apps and those facts are:
A whole bunch of features
With more than 35 features, it caters to all your needs. Call tracking, social media monitoring, hacking text messages,installed app information, live location, media & camera hacking are some of the key areas where you can be benefitted using Minspy. 
Works in stealth mode
Minspy offers you the safest way to hack someone's phone camera. It works discreetly and perfectly, whether you're using its iOS solution or Android app, that no one can ever find out about its presence on their phone.  
User-friendly interface
Even if you're not a tech-nerd, you can become a James Bond in real life as it comes with the easiest user-interface. 
Reliable data
It fetches data with timestamps. Hence, it's fully reliable. 
Secure operation
Minspy doesn't save your personal data on its server and keeps you away from all the malicious things throughout the process. 
Affordable pricing
Do you know that you hack someone's phone camera at a cost that is less than your one-time meal? Yes, it's true. While assisting you all-inclusively, Minspy doesn't burn your cash. 
The Keylogger
Its keylogger is not like other cheap keyloggers that hangs the targeted phone all the time and drains out all the battery. It's perfectly designed software that doesn't hamper the targeted phone in any sense.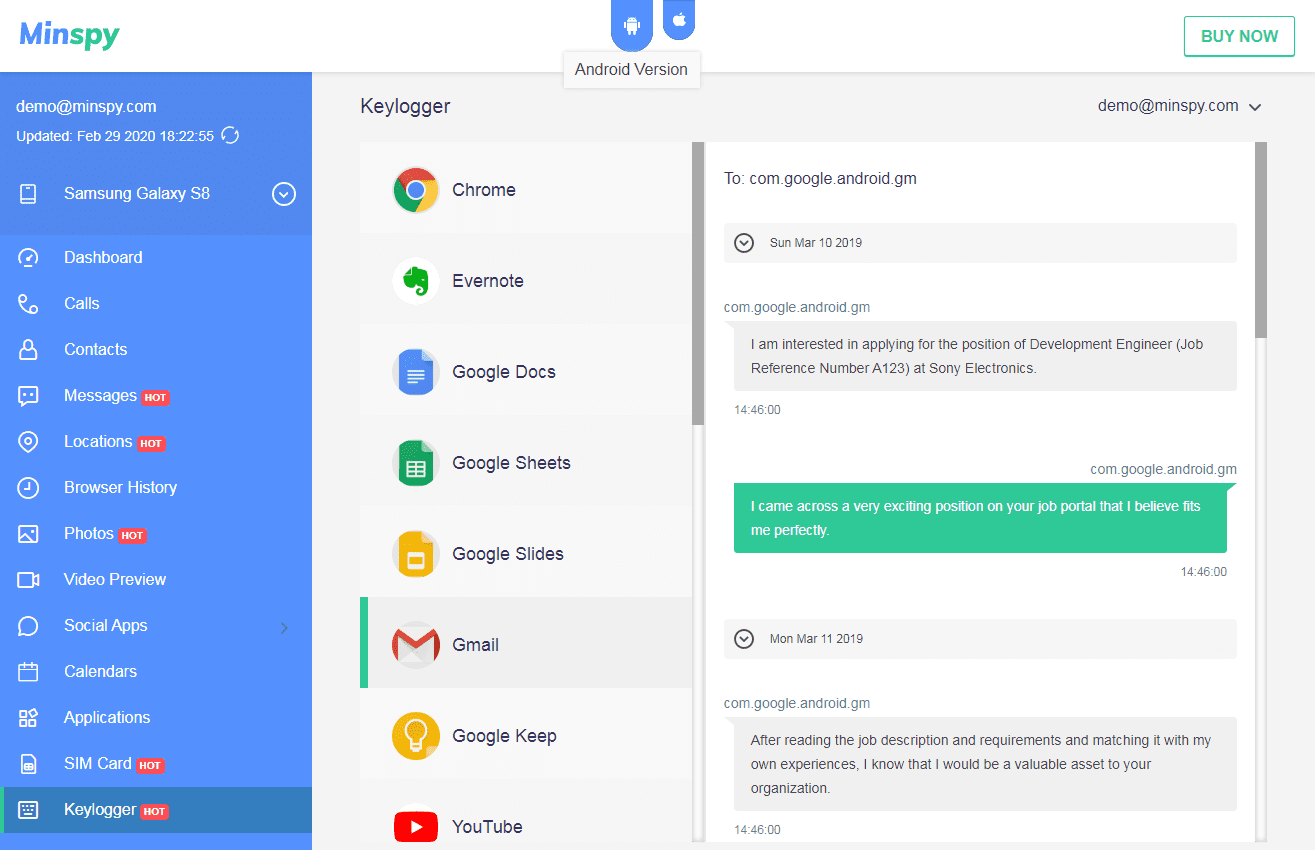 You may like: How to Hack Someone's Text Messages Without Having Their Phone
How to Hack someone's Phone Camera with another Phone
While you have set your aim to learn about how to hack someone's phone camera remotely, knowing about getting started with Minspy is essential. Here is what you should do for the same.
Step 1 – Get started by creating a free account on Minspy's website
Visit the Minspy's official website here, and sign up here using your valid email IP or password.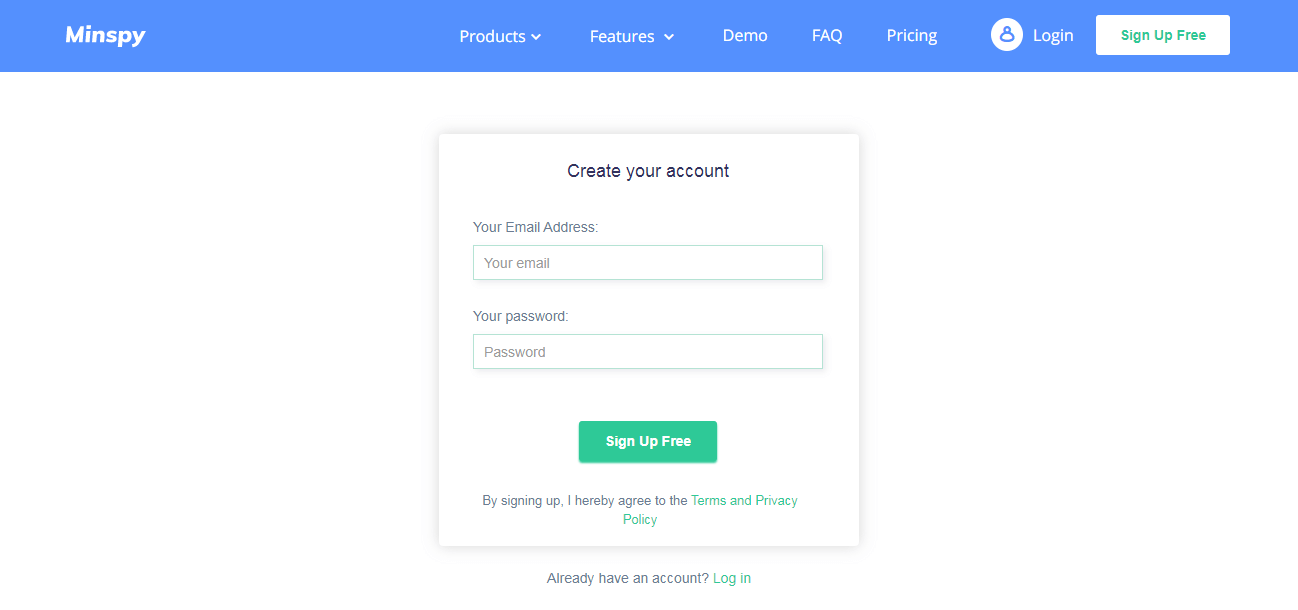 Step 2 – Activate the Account
To start using the endless remote monitoring assistance of Minspy, you need to activate the account. For this, you need to enter the targeted device type and choose a subscription plan based on your needs. 
Once you complete this step, you'll be redirected to the control panel of Minspy. 
Step 3 – Making Minspy ready to assist
i. For the targeted device e running on iOS 
To hack the phone camera of the iOS device then you should use the link from the email that Minspy has sent you after successfully signing up to activate your account. A click on this link will take you to a web page where you need to fill in & verify your iCloud credentials. 
After this step, the targeted device will be fully configured. Whether you want to learn about how to hack an iPad or iPhone, these steps are what you need to follow to accomplish your goal.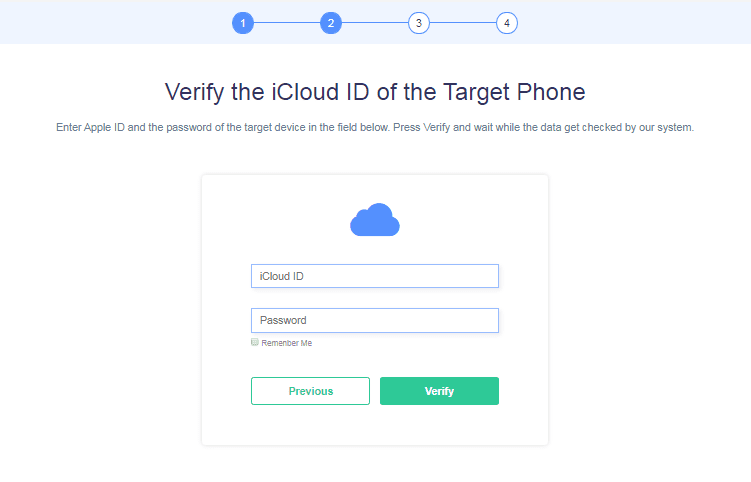 ii. For the targeted device e running on Android OS 
To complete the remote spying set-up on Android OS, you must use this Android app installation guide. This guide will help you to make the targeted device Minspy ready. Follow the instructions and change the settings. Then visit the Set-up Wizard (in Minspy account), copy the link and install the app. 
Wait for the app configuration to get completed and you're good to hack someone's phone. 
Step 4 – Hacking someone's Camera Remotely
Once you follow the respective installation guide, you can easily configure the solution. To start a hacking camera, you must login to your Minspy account that you can do using any browser/device and access the dashboard. 
On the dashboard, you must be able to see your target device's data being rendered exclusively for you. 
On the left side of the dashboard, there would be a Camera section. Click on this link and hacking of someone's camera would be completed. 
This free live demo link for Android solution and this for iOS target devices demo will explain things better to you. 
How to know if your phone camera is hacked?
If the other person is not using Minspy then you can find out whether your camera phone is hacked or not after paying attention to certain things like:

Your phone's battery must be drained out quickly and it's always boiling

At the time, you must be hearing the keystroke sound as the other person must be using a keylogger to hack your details.

Your phone's screen can go blank at the time and hangs a lot. This is because the spy software/application must be interfering in your OS's regular operations to hack it.
The Crux – Hacking someone's Phone Camera hassle-freely
Despite being a tedious and risky affair, you have to learn about how to hack into someone's camera on their phone to keep your loved ones safe. When such demands arise, choosing Minspy is indeed the ideal thing to do as it works by shunning rooting/jailbreak. 
Be it ample features; secure operations or powerful interface, Minspy backs you all the time. Using it is always safe & secure. So, next time when you're in dearth need of the most innocuous way to hack someone's camera, Minspy is what you should decide upon.