Someone close to you is probably keeping secrets from you. You think you'll be able to discover whatever it is they are hiding if you can hack their text messages.
You're not exactly a hacker, though, nor do you have access to their phone. So the question is how do you hack their text messages without having their phone?
There is a solution – a phone spy app! This specialized software is designed to hack text messages in someone's phone.
In this article, we show you how to hack someone's text messages without having their phone with the popular, trusted phone spy app Minspy.
Part 1: How to Hack Text Messages Without Target Phone
Minspy is a top-rated phone-hacking solution. It's compatible with almost all modern Android and iOS smartphones and tablets. You can use the app to remotely and secretly hack someone's device.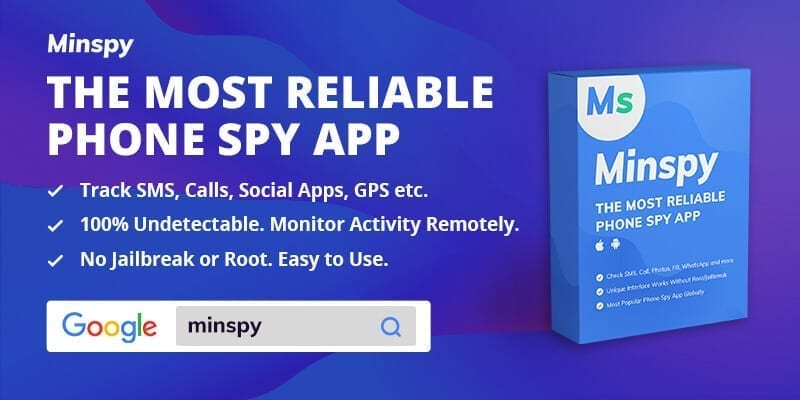 Over a million people from all over the world use Minspy. Users include parents, employers, and people in relationships. The app is recommended by major online media platforms like The New York Times, Reader's Digest, Newsweek, and Tom's Guide.
If you are worried about your privacy, don't be. You can use Minspy without worrying about the safety of your personal details. The app never stores your personal information or uses it in any way. The developers or staff can't access it either.
1.1 Minspy – Hack the Target Phone Remotely
Minspy allows you to hack the target phone remotely, without having it physically in your possession! This only works if you're trying to hack an iPhone or iPad. If you want to hack an Android device, you need brief physical access to it so you can install an app.
The iOS version of Minspy is a web-based program. It works via your web browser to hack the target iPhone or iPad. You don't need to download or install an app on the target device, nor do you need to jailbreak it.
Minspy for iOS will work with the iCloud account linked with the iPhone or iPad. That means it's discreet as well as remote. You get monitoring data delivered to your online dashboard, which you can access from any web browser.
The Android version of Minspy requires an initial software installation. After you install software on the target phone or tablet, you have the option to hide it. You will then receive data on your online dashboard.
Once you install the app, you never have to touch the target phone again. You will receive data remotely and the app will auto-update. If necessary, you can uninstall Minspy with a single click from the dashboard. Note that the app works without root.
**Beware: You can't hack Android smartphones or tablets without installing software on them first. No app or service can do so remotely. If an app or service advertises this, stay away! It's a scam, virus, or a phishing attempt.**
1.2 How to Hack Someone's Text Messages Without Having Their Phone
Step 1: Register for a Minspy account. You'll need to use your email ID as the username.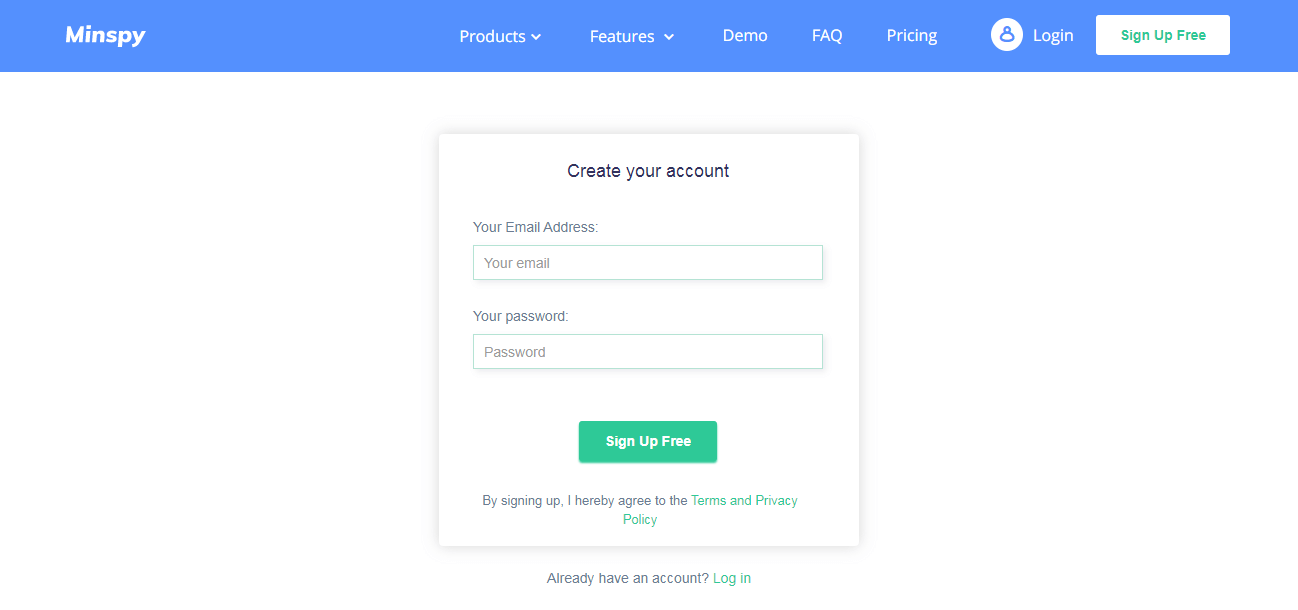 Step 2: Are you planning to hack a single iPhone or iPad? You will need to subscribe to the Premium plan. If you are planning to hack multiple iPhones or iPads, choose the Family subscription instead.
Step 3: Check your email for the setup instructions. You can start by setting the target platform to iOS.
Enter the target's iCloud username and password on the screen. Then click on continue. Wait for a few minutes until Minspy syncs with the account and begins to send you data.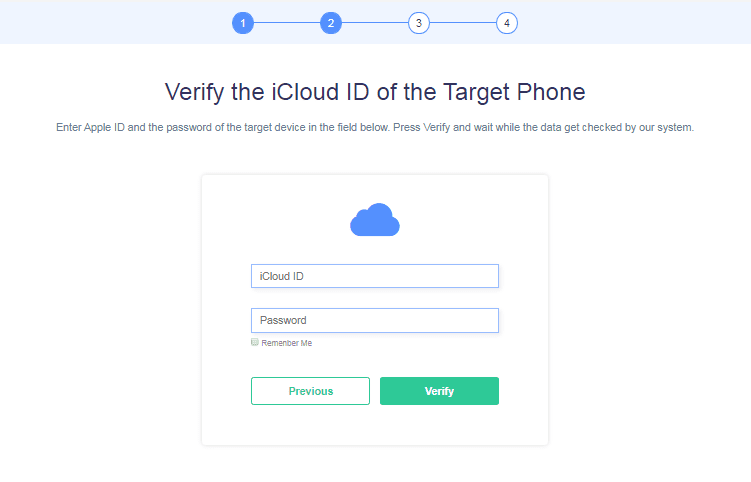 Step 4: That's all there is to it! Log in to the dashboard when you are ready to view the phone data. You can log in to the dashboard using any PC or smartphone browser.
The dashboard gives you an overview of what's happening on the target iPhone or iPad. To hack specific device features – like the Messages – click on the option in the selection panel on the left.
Try out the Minspy free iOS live demo before you buy a subscription!
Part 2: How to Hack Someone's Text Messages from Another Phone
The Android version of Minspy, as we mentioned, requires you to install a small app on the target device. Thereafter, you will be able to hack someone's text messages from any other phone.
Here is how to hack text messages from another phone with Minspy:
Step 1: Sign up for a free Minspy account. Choose your email ID for the username.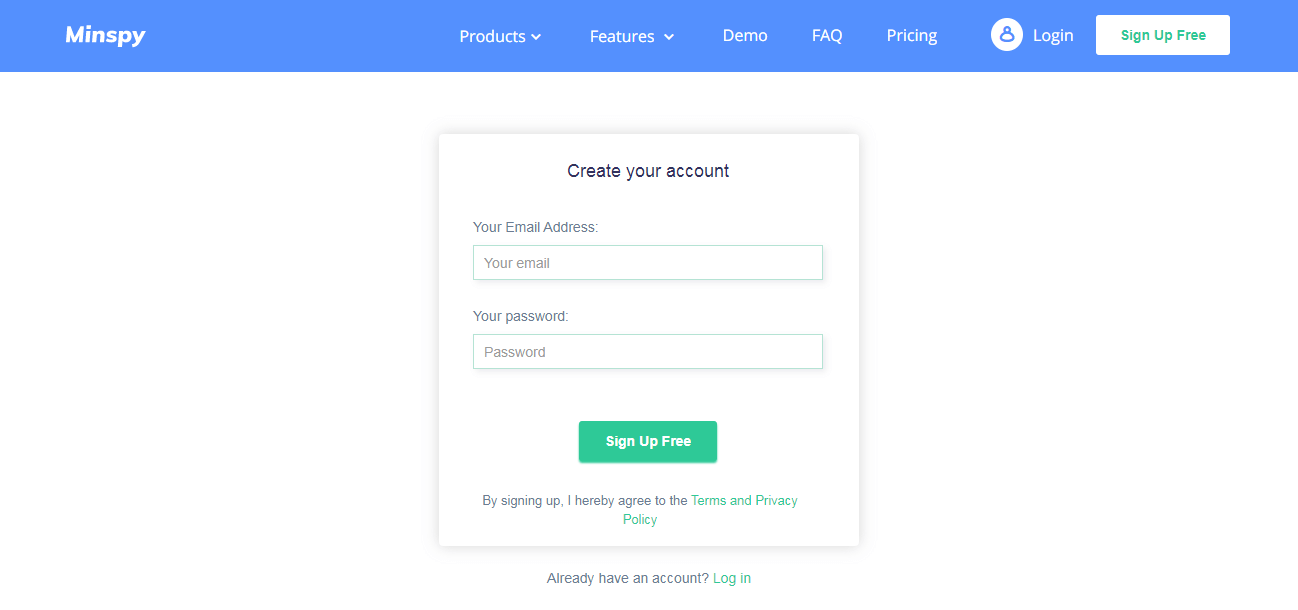 Step 2: Pick the monthly subscription option that suits you best. If you want to hack a single Android phone or tablet, choose the Premium plan. If you want to hack multiple Android phones or tablets, choose Family.
Step 3: Check your email ID for setup instructions. Start by setting Android as the target platform.
Download and then install Minspy on the phone or tablet. You can hide it after the installation. Then give the app a few minutes until it syncs with the device data.
Step 4: Congratulations! Log in to the Minspy dashboard to view the device data.
The dashboard will provide an overview of what the person is doing on their phone. To hack their text messages, look at the Message option in the selection menu on the left.
Try out the Minspy free live Android demo before you buy a subscription!
Part 3: Minspy Gives You Access to All Incoming and Outgoing Messages
What kind of message-related data can you get with Minspy? You see all incoming text messages, iMessages, and even social media messages:
Read messages: All incoming and outgoing messages will be recorded for you by Minspy. You can check who they're talking to and what about.
Find deleted messages: What if the target deletes any sensitive messages? No problem! Minspy backs up messages as soon as they are sent out. That means you can still view them on your dashboard.
Check contacts: Minspy can show you their contact information. You can view names, addresses, job descriptions, display pictures, and more.
Access media files: You can use Minspy to hack someone's phone camera, videos, and other media files.
Review timestamps: Every message comes with a time and date entry, so you can tell when the conversation took place.
Minspy offers features that few other hacking solutions can offer:
Minspy is a jailbreak-free and root-free solution
Minspy is a super-advanced app. It's one of the rare few apps in the market that work without root or jailbreak. That means you can set it up without any trouble, with no technical skills.
Rooting and jailbreak are difficult, time-consuming, and can cause data loss. They also void the device warranty and can cause the owner to become suspicious.
Minspy is an easy to use app
Minspy is very easy to use. You can control it remotely via any web browser. The app has an intuitive user interface and offers a great amount of flexibility, seeing as you can use it from anywhere to read someone's messages and monitor other activity.
Minspy is very secure
You'll be able to use Minspy from any phone or tablet. The app is secure as well as trustworthy. Over a million people from 190+ countries make use of the app, so you can rely on it to work right. The app safeguards your privacy too.
You get a full feature set
In addition to message hacking, the app allows you to hack location information, usernames and passwords, emails, notes, social media apps, photos, videos, and so much more. You get over 24 features in total with the app.
The app is affordable
You don't need to pay a lot of money to use Minspy. Compared to other spy apps, Minspy doesn't cost a lot. You pay a reasonable monthly fee to use the app. And you get a discount if you want to hack multiple devices.
You may like :How to Hack My Girlfriends Phone to See Text Messages
Conclusion
That concludes our article on how to hack someone's text messages without having their phone. If you use Minspy, you'll get access to their messages remotely, in a risk-free way. The app is easy to use and available at a pocket-friendly price.
This post is also available in:
Deutsch (German)
Español (Spanish)