Do you want to learn how to hack an iPhone secretly? If so, today is your lucky day. I am going to teach you about all the ins and outs of iPhone hacking, along with a step by step process of how to accomplish this.
When people think of iPhones, they are reminded of the secured wall garden that doesn't allow entry or exit or unpermitted data. This makes people believe that hacking an iPhone is next to impossible.
However, hacking an iPhone is not only possible but, in fact, very easy. You can do it sitting right at home from your computer or phone.
And unlike you see in movies, you don't need the skills of a pro hacker to do so. There is no programming and no coding involved.
The iPhone hacking method that I am going to teach you is easy and simple. It does not care about what your purpose for hacking another iPhone from computer or phone might be, it just cares about working. And on that note, nothing works better than it.
So buckle your seat belts and let us jump into the guide:
Part 1: How to Hack Someone's iPhone Without Having Their Phone
Many sites on the internet offer solutions to hack an iPhone through apps or other means. However, when it comes to actually provide a working solution to hack an iPhone, most of them fail miserably.
Even among the apps that do work, the requirements are set so high that you break your back meeting them. For example, I once read about an app that needed to have the target iPhone at hand in order to hack it. It makes the process of hacking totally redundant.
Therefore, here is a method that can hack ANY iPhone without having to access it even once:
1.1 Minspy- James Bond Level of iPhone Hacking
Minspy is an iPhone hacking solution that can get you the data of any iPhone from any other corner of the world. It may sound like magic, but it is in fact a next-gen level of technology.
Minspy already has a huge user base all over the world, with countless people using its iPhone hacking services every month. It also has an Android hacking solution, but I will focus on iPhone hacking only for the purpose of this guide.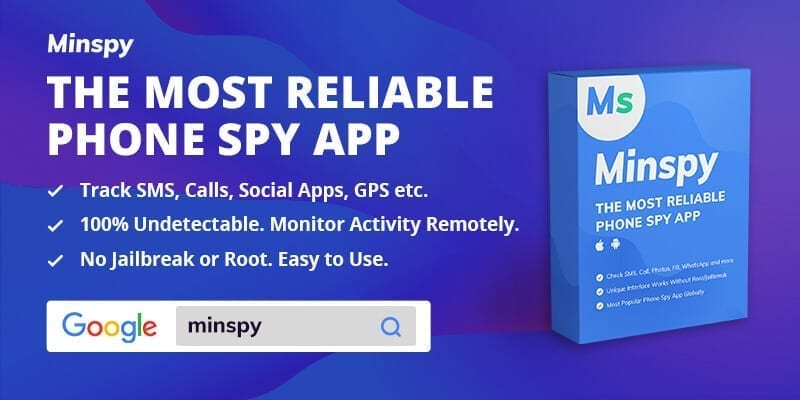 Minspy's iPhone hacking solution works for all iPhone models that you might be using, regardless of the version of the software.
The architecture of Minspy is flawless and you won't really find even a tiny bug anywhere. It is not like those mediocre apps that seem to be the best for five minutes, and then you get stuck on an endless loading screen.
The Perfect iPhone Hacker
When it comes to hacking an iPhone, no other service can do a better job than Minspy. It is due to a variety of reasons, some of which include:
Data Security:
Data security is a huge concern when you want to hack the iPhone of someone you care about. While you want access to their private data, you also wish that no one else can see it.
Therefore, Minspy employs extra measures to protect the device's security. Not a single bit of your private data (including the data you hack) is stored on Minspy's servers. In fact, even Minspy's own team has no access to your private data.
No Jailbreaking Needed:
Jailbreaking is dead nowadays. It is not really wise to jailbreak an iPhone because of the consequences it causes (including the chances of making the iPhone stop working). However, most iPhone hacking solutions require you to jailbreak the target iPhone.
Minspy is different from the rest of the crowd because it can give you all the data you need of the target iPhone without having to jailbreak it at all.
No Access Needed:
I know you want all the data of the other iPhone without even touching it once. There are not many apps that can offer you this. However, Minspy can! With Minspy, you do not need to touch the other iPhone or install any app on it to get its data. More on this later.
Web App:
If you are worried that someone might notice the Minspy phone spying app on your phone, Minspy has handled that very well. You won't need to download any app to your phone or PC in order to use Minspy.
Minspy works through a web based dashboard that opens in any web browser that you use. You can access it by logging into your account through the Minspy's website.
There are many other cool things that you get with Minspy. However, words cannot describe it all; at least not as good as this live Minspy demo will. You can see Minspy in action here, without having to sign up or install any app on your system.
'Secret' Way of iPhone Hacking
When you are using Minspy, the user whose iPhone you are hacking will never find out what you are up to. This is because of the special design of Minspy for iPhones (and other iOS devices).
Don't miss: How to Hack iPhone Messages
All iPhones come pre-equipped with the iCloud feature in them. Due to this feature, the data of an iPhone gets uploaded to the iCloud server automatically.
Minspy makes use of this cloud backup to give you all the data that is present on the user's iPhone.
Therefore, all you will need in order to hack someone's iPhone with Minspy is to provide Minspy with the iCloud credentials of the other user.
1.2 How to Hack Someone's iPhone Without Having Their Phone
If you want to hack someone's iPhone without their knowledge, you just have to follow these three simple and easy steps:
Step 1: Register for a Minspy account and get a subscription plan for iOS devices. This includes iPhones as well as iPads.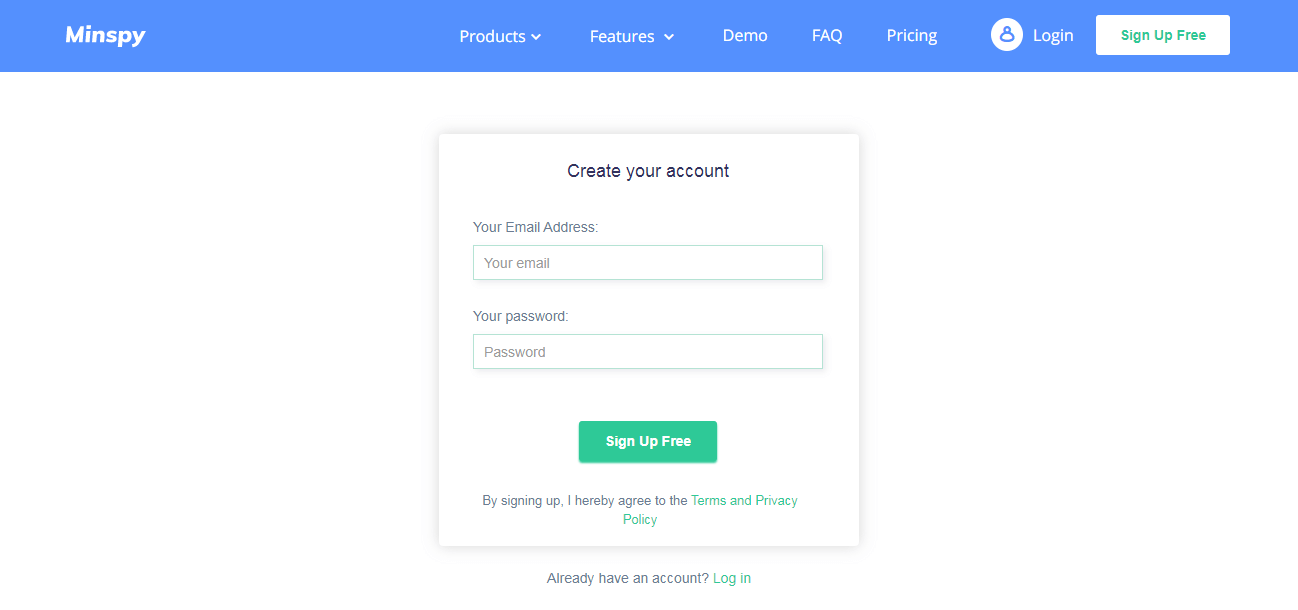 Step 2: Verify the iCloud credentials of the target iPhone with Minspy. Minspy will take a few minutes to sync the data.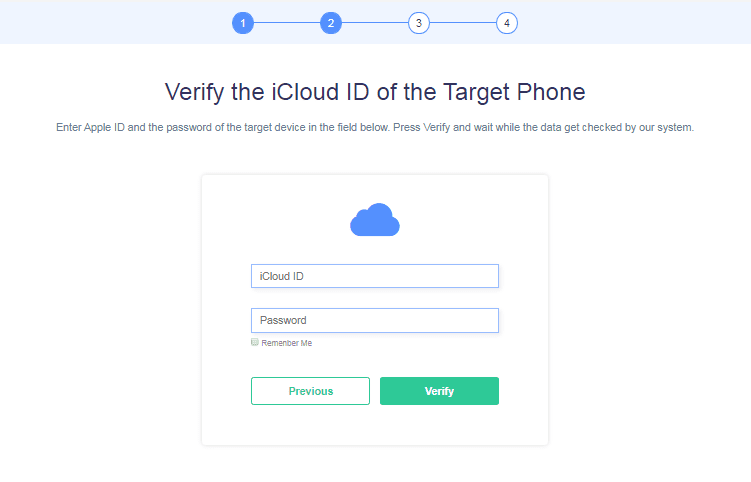 Step 3: You can click on the 'Start' button when you see it. The installation will now finish and you will be taken to your dashboard.
Your dashboard is the place where you can use all the features of Minspy. Think of it as the homepage of your Facebook account.
1.3 All the Things That You Can Do with Minspy
Minspy comes with an array of features that will never leave you wanting more. When you have a Minspy account, you can use all of its features, some of which include:
Social Media Spy:
Social media spy gives you the private data of the user's social media profiles such as Facebook, Instagram, WhatsApp, and any other popular platform out there. You can even read their sent and received messages too.
Location Tracker:
Location tracker tells you the live location of the user at any time of the day. You can also see their recent locations along with the data and time. It even has geofencing, which is the next big thing in location tracking.
Application Monitor:
Application control is quite a handy feature for parents. It gives you a view of all the applications that are installed on the target user's iPhone. You also get to block or restrict the user's access to any of these applications as you like.
Call Monitor:
The call monitor gives you records of all the incoming and outgoing calls on their iPhone. If you want a deeper insight, you even have the option to record their phone calls too!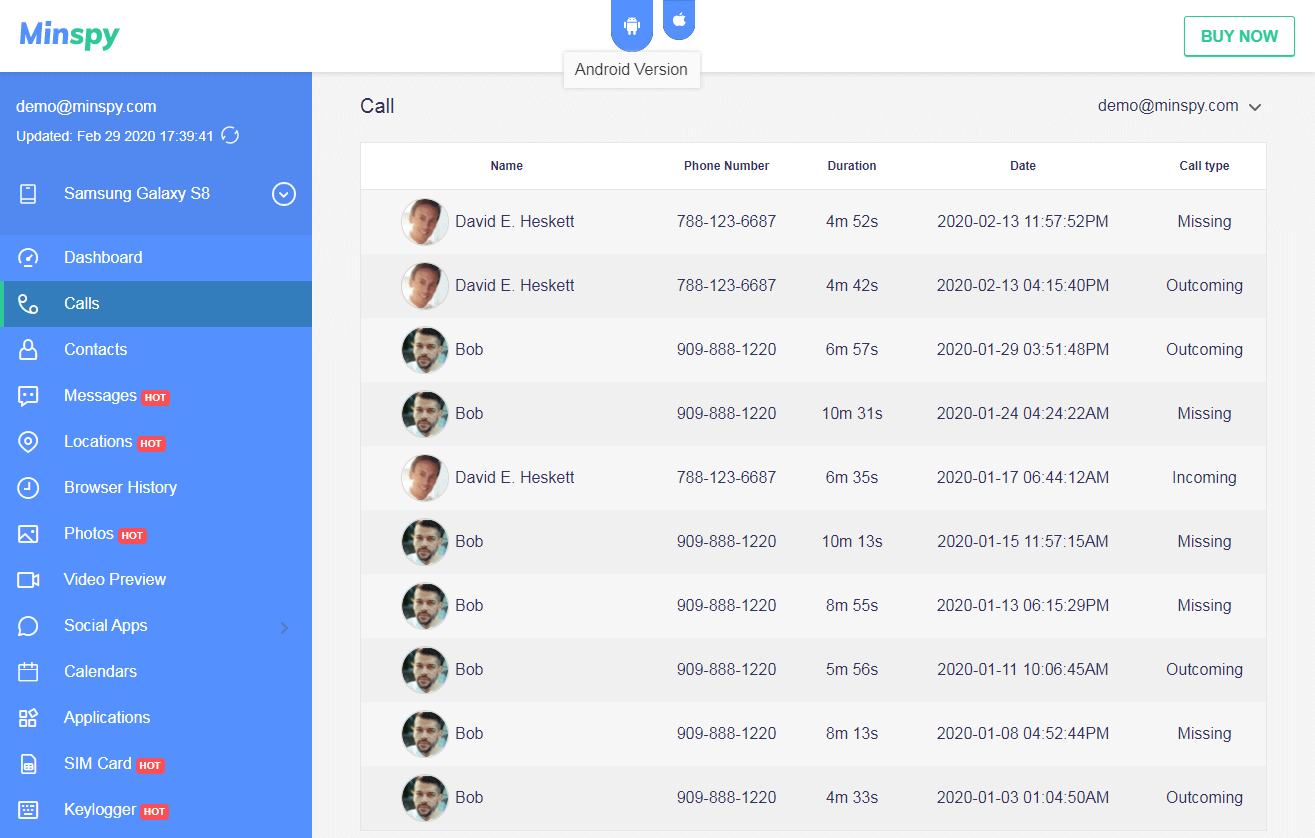 This is just a glimpse of all the things that Minspy has to offer to you. If you want to know all its features, you should definitely try out the free Minspy live demo.
Read more:
Part 2: How to Hack an iPhone from Another iPhone
While Minspy is a great way to hack someone's iPhone through a computer, mobile, tablet, or any other device, I can understand if you would like to review an option too.
Therefore, I will tell you about a way through which you can hack someone's iPhone using your own iPhone. There is no additional app involved, and you don't have to jailbreak either of the iPhone. I know you are curious already, so read on to find out more:
2.1 Cocospy- The iPhone to iPhone Hacker
Cocospy is an online phone hacking service that can get you the data of any iPhone as well as Android phones. It is a very popular web app with countless reviews on the internet.
As a matter of fact, I have even read a great deal of good talk about Cocospy on media outlets such as Forbes, TechRadar, PCMag, etc. At first, I thought they were exaggerating.
However, when I tried out Cocospy, I realized that I was completely wrong. Cocospy deserves every bit of positive review it has, and even more.
It is a perfect iPhone hacking application that you can use through your iPhone. There is no need to jailbreak your iPhone at all. Your iPhone comes with a web browser (obviously), and this is from where you are going to hack the other iPhone.
2.2 How to Hack Someone's iPhone from Your Phone
Tracking someone's iPhone from your iPhone has similar steps as I mentioned in the steps to use Minspy.
The major difference is that you will have to use the web browser on your iPhone to create a Cocospy account. Other than that, you can follow the same steps mentioned earlier.
Part 3: How to Hack iPhone Password
At times the thing that you want the most is to know someone's iPhone password so you can access it at any time. If that is possible, you won't even need to use an iPhone spying app since you'd be able to read the iPhone's data every now and then.
You will be happy to hear that there is one such way to hack an iPhone's password without their knowledge. Here it goes:
Keylogger for iPhone:
The keylogger feature is the best thing that top rated apps such as Minspy and Cocospy offer you. It records all the keystrokes that are made by the user on their phone.
This includes their usernames, web searches, sent messages, and most importantly- their iPhone password.
Whether it involves the social media profile passwords of the user or the iPhone lock screen password, they will have nothing to hide from you if you are using Minspy or Cocospy.
Wrapping Up
You were looking for a way to hack an iPhone and now you have three. Each of these methods works well provided you followed the steps that I mentioned in this guide. You could use Rest assured, you will be thanking me later.
This post is also available in:
Deutsch (German)
Español (Spanish)