Are you trying to find a way to read someone's iPhone messages? In case you are, you've come to the right place. In this guide you are about to read now, you will learn everything you need to do to hack an iPhone and spy on your messages.
This guide comes in handy when you are looking for anything related to iPhone hacking, including reading its messages. And when I talk about messages, I mean every type of message there can be. But more on that in the sections to eat
Generally, there are many apps that will claim to hack iPhone messages. However, when it comes to actually doing the job, most of them either fail or they put up requirements that are hard to fulfil.
This is why I have reviewed this method myself to make sure that it actually works while keeping things simple too. Therefore, without keeping you wait, let me move towards the important stuff that you are actually here for:
Part 1: How to Hack an iPhone Text Messages Even Deleted
Hacking someone's iPhone messages seems tough, and reading the messages that are deleted seems purely impossible. I am with you on these thoughts, because I felt the same way until I learned about the way to hack iPhone messages.
And when I learned about it, I realized how easy it is. In fact, you can hack an iPhone's messages even without any technical knowledge of programming. All you have to do is follow this guide.
1.1 Minspy for iOS- The Best iPhone Hacker
Minspy is a web app that can hack any iPhone and give you its entire data, including the messages. In fact, it is one of the most popular apps in the world in this regard. Countless people globally use Minspy to keep an eye on their loved ones.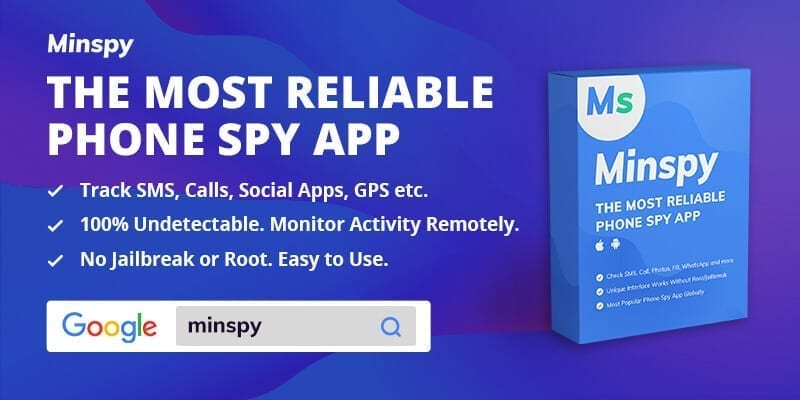 You may like: How to Hack iPhone Camera
This is because of how easy Minspy is to use. There is not much effort that you have to do as Minspy does most of the hard work for you.
Not only that, but Minspy's iOS solution is a top of the line hacking application which gives you so many features that you never imagined before. If you are using Minspy, there will not be a single bit of data that an iPhone user can hide from you.
Let me tell you about some of the cool things that make Minspy so awesome:
Web App:
You won't need to install Minspy on your phone or PC. With Minspy, you can directly hack someone's iPhone data and messages from any web browser that you use.
This makes sure that there is no chance of viruses infecting your systems, which is something people worry about.
No Jailbreak Needed:
Most iPhone message hackers will ask you to jailbreak the target iPhone so that the hacking app can work. However, Minspy makes no such demands. In fact, you won't even need to touch the target iPhone even eleven if you are using Minspy.
Data Security:
Minspy uses the best encryption measures to make sure that your private data is truly private. Minspy stores no messages or any other data that you discover while hacking. In fact, even Minspy's own team cannot view the data.
Ease of Use:
Minspy is so easy to use that even your grandmother can use it. There is nothing complex or hard to understand. All the features are on the same dashboard and it takes a single click to use any feature.
This is not even the tip of the iceberg. There are so many other cool things too that make Minspy the perfect iPhone hacker. This is why you should check Minspy in action here in the free live demo.
iPhone Message Hack that Works Secretly
When you are using an iPhone hacking app, the main priority is that the other user does not find out that you are hacking their messages. This is by using the iCloud backup feature of iPhones.
As all iPhones come with the iCloud feature in them, the data of the iPhone gets uploaded to the iCloud backup. This includes the messages, media files, location, and everything else.
Generally, this data would be unreadable by a common user because it is in encrypted formats. However, Minspy can decrypt this data and extract all the information that you need. This information is then provided at your Minspy dashboard in a readable format.
Therefore, all you need to do to hack an iPhone's messages is to verify its iCloud credentials with Minspy. There is nothing else needed. And since you are not accessing the other person's iPhone, they will never find out that you are hacking them.
1.2. How to See Someones iMessages Without Them Knowing
In order to hack someone's iPhone messages, the process is very simple and easy. All that you have to do is follow these three easy steps:
Step 1: Register for a Minspy account and get a subscription plan for iOS devices.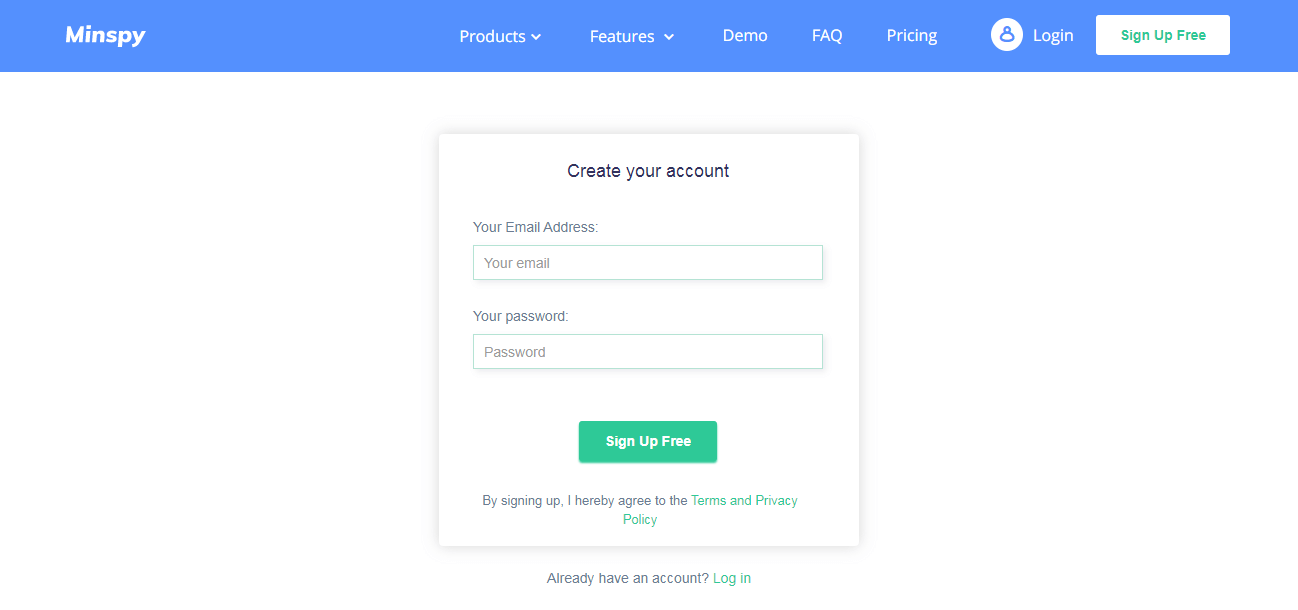 Step 2: Verify the iCloud credentials of the target iPhone. Give Minspy a few minutes to verify the credentials and sync the data.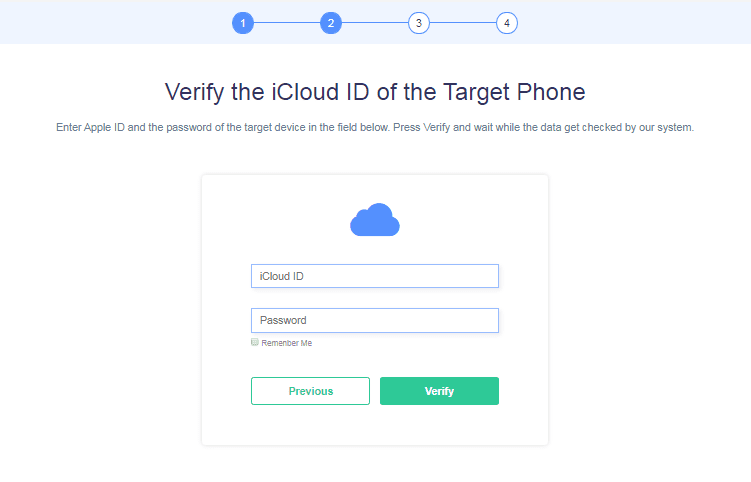 Step 3: Click on 'Start' and you are ready to read their iPhone messages.
Once you click on 'Start', you will be taken to your dashboard. All of Minspy's features are available here. When you want to read someone's iPhone messages, you might find the following things useful:
Social Media Apps:
Minspy's social media apps section has dedicated modules for every popular social media platform out there. Not only their messages, but you can even see the people that they talk to.
SMS Messages:
You never know if the other user might be using SMS messaging for chatting with people. This is why Minspy comes with an SMS message spy as well.
iMessages Spy:
Most iPhone users prefer iMessages to chat with other iPhone users. Therefore, if you want to make sure that you know their every message, you might want to look into the iMessage spy as well.
Wrapping Up
When you have the best iPhone hacking app in the world to help you, hacking an Instagram account can never be too difficult. Just make sure that you keep the steps that I mentioned here in mind. The rest will be very easy and a child's play.
Reference:
This post is also available in:
Deutsch (German)
Español (Spanish)