Have you always wanted to hack someone's Instagram account? People can be secretive at times, which turns out to be bad if the person in question is your significant other or your child.
In either case, it can be often important to know why they are spending so much time on their Instagram. They might be talking to someone they shouldn't. Of course, you don't want that to happen, do you?
This is where Instagram hacking comes into play. You might have thought that it is impossible, your notion is going to change after you read this guide.
I have helped countless people keeping their relationships safe with the Instagram hacking method that I am going to suggest to you. If you feel that you need some help too, read this guide to the end and follow it in the same way that I mention.
Therefore, without making you wait, let me start with the secret Instagram hack:
Part 1: How to Hack Someone's Instagram Without Their Password
I am not going to give you a long and lame suggestion to try to guess their password and then access their Instagram account. Unless you have years at your disposal, you need a better method, an ingenious one; something like I am going to teach you here.
1.1 Minspy- The Ninja Way of Hacking Instagram
If you are looking for the coolest and the quietest Instagram hacking app, Minspy is the app you need to use. It is the most popular Instagram hacking app used by countless people all over the world.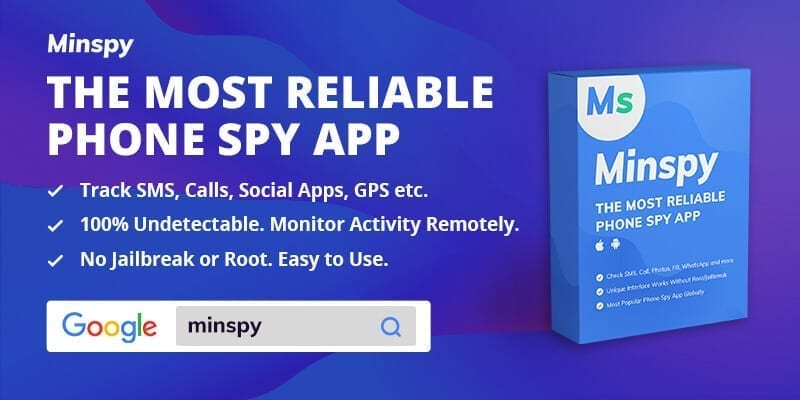 Its popularity is not without a reason. Minspy offers services that most other Instagram hacking apps only claim to offer. The major difference between Minspy and every other Instagram hacking app is that Minspy actually works!

Not just that, there are many other things that you get with Instagram that are hard to find in other Instagram hacking apps. These include:
Minspy's Dashboard:
You won't have to download any app on your phone or PC in order to use Minspy. This is because of Minspy's awesome dashboard, that runs in any web browser you use. Now all of its features can be used from a single place.
Data Security:
Minspy offers the best data security measures you can find in any app. Since data privacy is a big thing for me (and countless other people like me), Minspy takes the best measures in those regards.
None of your private data is stored on Minspy's own servers. Minspy does the job of forwarding every bit of Instagram data from the other user's phone to you. In fact, even Minspy's own team cannot view the private data.
No Root or Jailbreak Needed:
You won't have to root or jailbreak the target phone in order to use Minspy. This is a blessing because most Instagram hacking apps need you to root or jailbreak the target phone as the first step. We all know how much damage rooting or jailbreaking a device does.
User Support:
Minspy is not a mediocre Instagram hacking app that will forget you once you start using it. In fact, there is a team of user support executives who will help you instantly if you are facing a problem in any way while using Minspy (which is improbable).
There are also many other things that Minspy has to offer you. It is best to check Minspy in action in the live demo. You won't have to create an account in order to try it out. You won't even need to install any app.
Hack Instagram Without Being Caught With Minspy
Minspy makes sure that when you are hacking someone's Instagram account, you never get caught. This is because of hacking Instagram account and password no survey & no human verification technology which Minspy is created.
Hacking Instagram on iPhone:
When you want to hack the Instagram messages of a person who is using an iPhone, you won't even need to touch their iPhone if you use Minspy. This is because Minspy can hack iPhone messages without having to install the app on the target phone.
As all iPhones have the iCloud feature in them, all the data of an iPhone gets uploaded to the iCloud server. This includes the messages, location, and everything else. Normally, it is in an encrypted format and you cannot read it directly.
However, Minspy decrypts it and brings it to your Minspy personal dashboard. Therefore, all you need to do to view their Instagram messages (and every other data) is to simply verify the iCloud credentials of the person with Minspy.
Hacking Instagram on Android Phone:
When you want to hack the Instagram account of a user who uses an Android device, things are a bit different. Due to the different design of Android devices, you need to install the Minspy app on the target Android phone.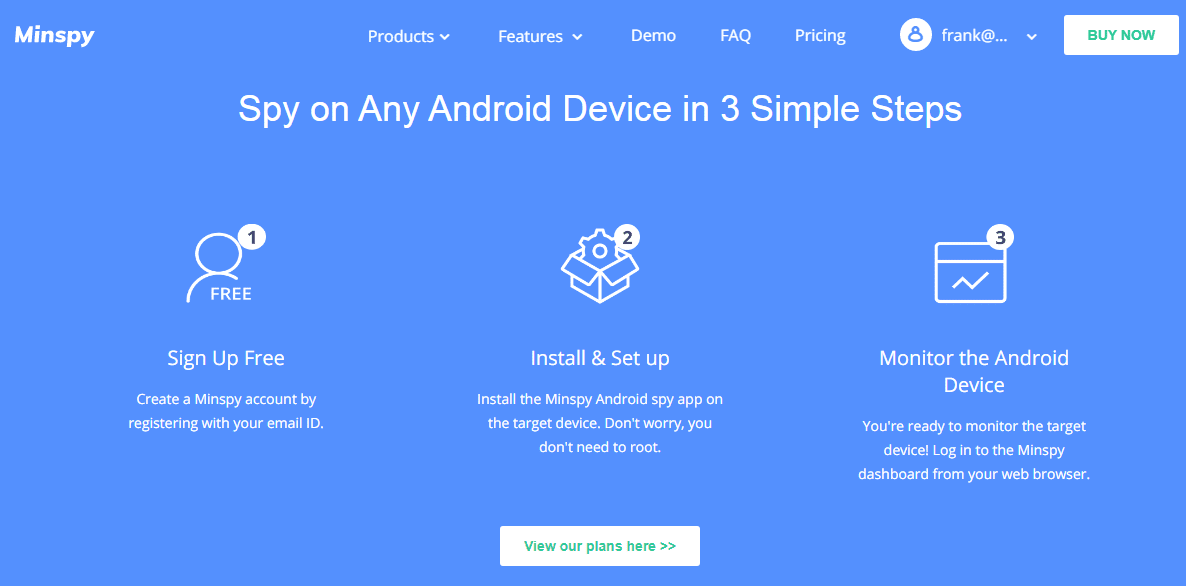 This is where Minspy's unique design comes in handy. The app size is less than 2 MB and it takes only a few seconds to install it. Once it is installed, the app icon will vanish from the app menu of the other user. Only you can bring it back with a secret code.
Further, the app runs in the background only without triggering any notifications. It is designed not to consume any battery as well.
And when you wish to uninstall the app,  you can do it remotely from the Minspy dashboard that runs in any web browser you use. Therefore, there is no phone access needed after the first time.
1.2 Steps to Hack an Instagram Account With Minspy
In order to use Minspy, all you have to do is follow these three easy steps:
Step 1: Register for a Minspy account and get a subscription plan based on the target phone- iOS or Android.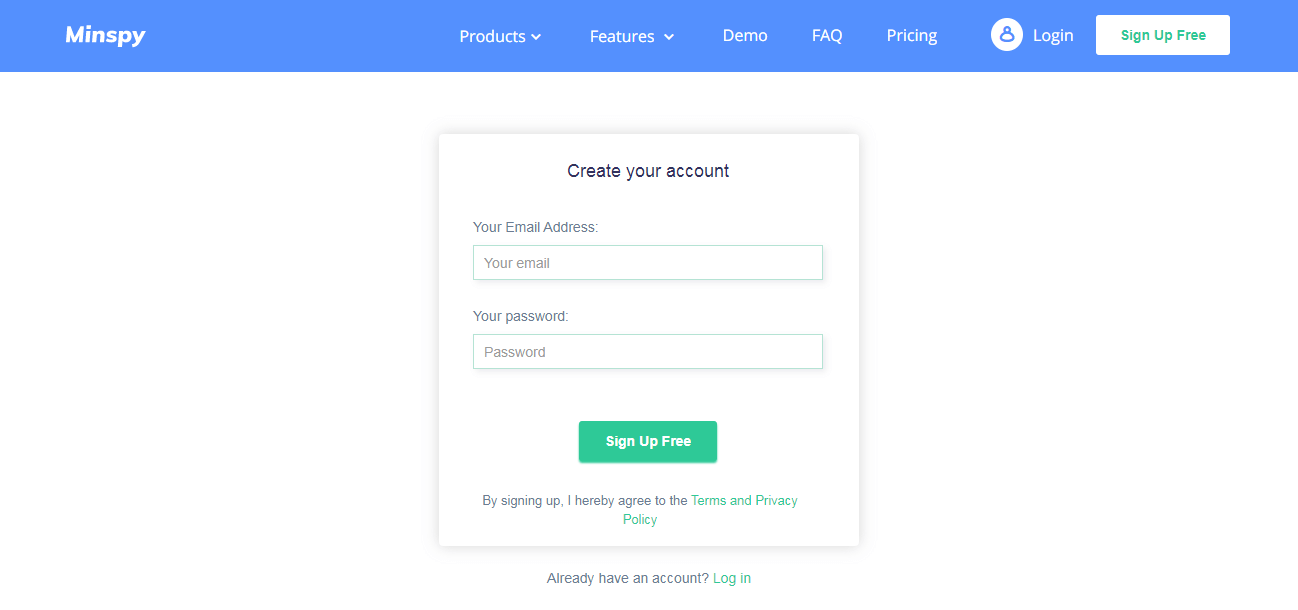 Step 2: a.) If you are going to hack the Instagram messages of an iPhone, verify the iCloud credentials of the target device.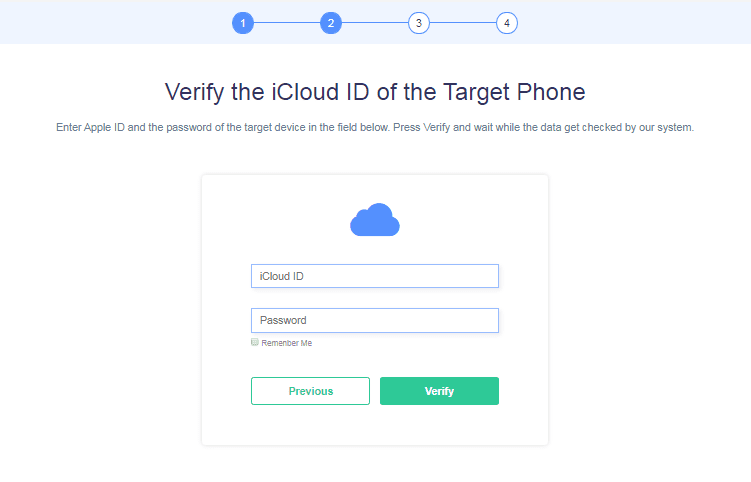 b.) If you are going to hack the Instagram messages of an Android phone, download and install the Minspy app on the target phone.
Step 3: Click on the 'Start' button once Step 2 is completed. You will be taken to your dashboard.
From your dashboard, you can use all of Minspy's features. Yes, there are a lot of features that you will get with a Minspy account.
If your main focus is hacking someone's Instagram messages, these features will come in handy:
Instagram Message Spy:
Minspy has a module to offer you Instagram message spying with a single click. You can find it under the 'Social Apps' on the left side of the dashboard. You will also know about the people the target user chats with.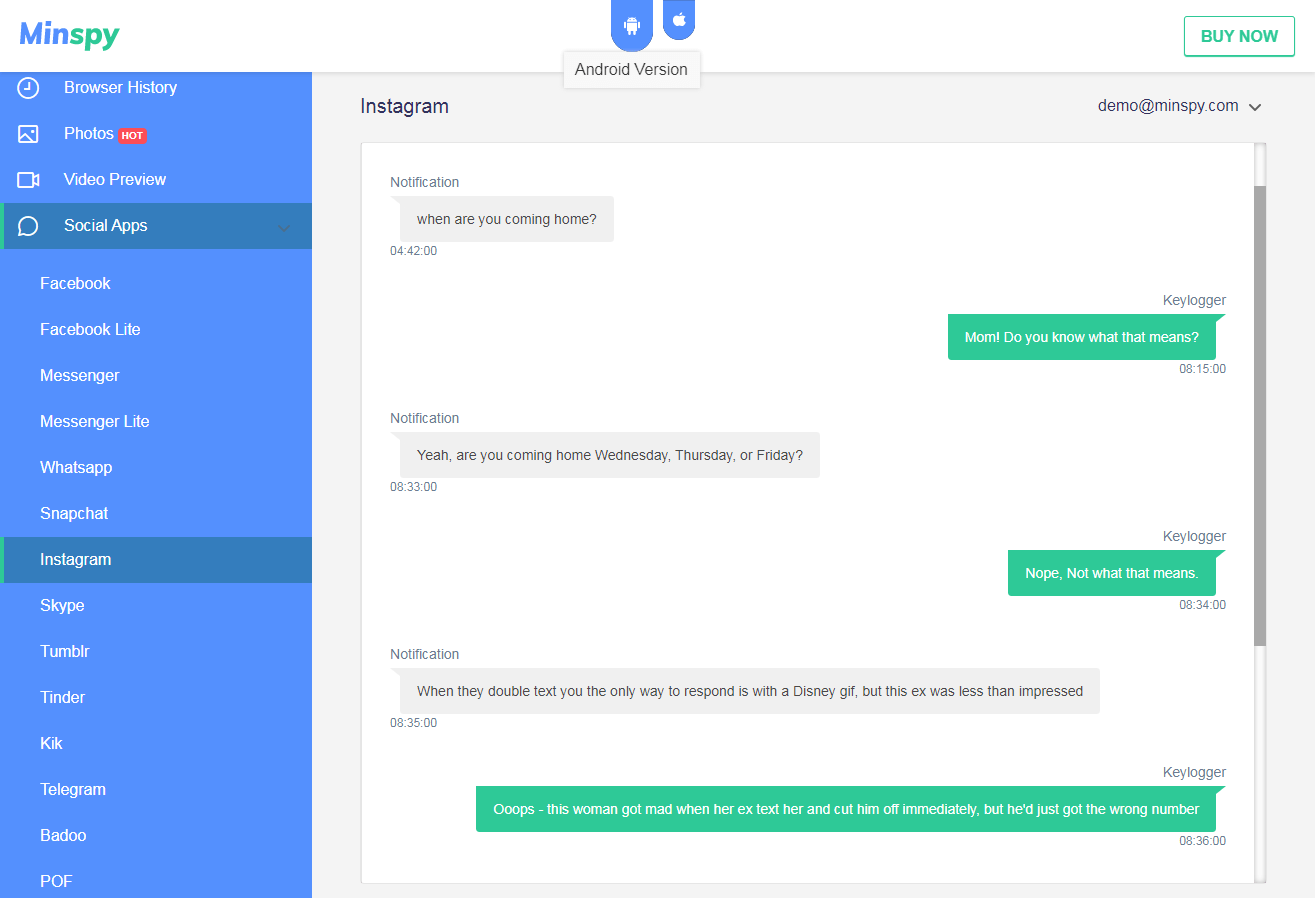 Keylogger:
The keylogger feature keeps a tab of everything that the other user has typed on their phone. This includes their Instagram messages (even the deleted ones). You can even learn about their Instagram search history from here.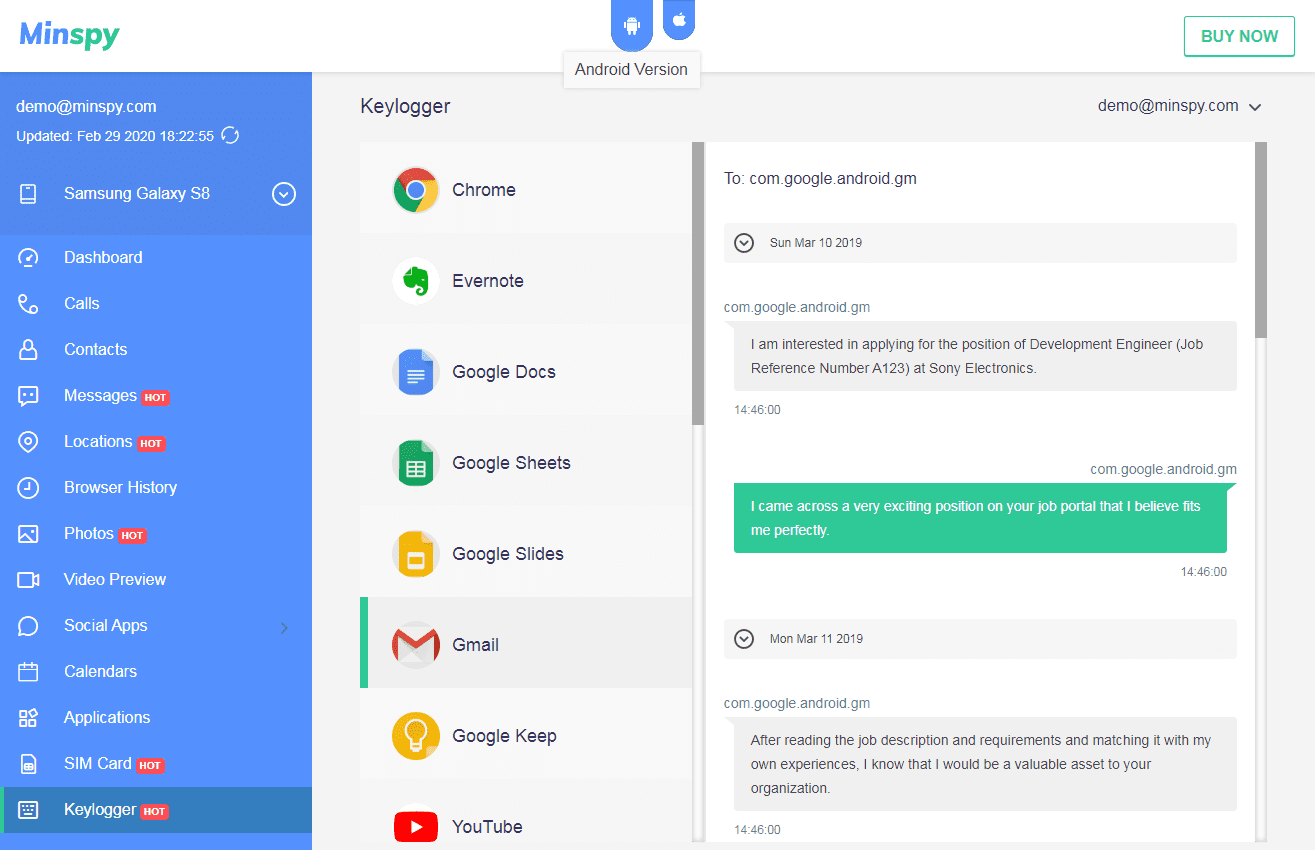 As you can see, Minspy is pretty awesome. If you want to check out more of its magic, you can view the live demo here.
Part 2: How to Hack Someone's Instagram Without Their Password
I think we can all agree that Minspy sounds pretty awesome. However, life is no good without options. Therefore, here is another way through which you can hack someone's Instagram messages, without needing their password.
2.1 Cocospy Instagram Hacker
Cocospy is a great Instagram hacker that will not only give you the Instagram messages of the person but even their multimedia files. If you are using Cocospy, there is nothing that the other person will be able to hide from your eyes.
Just like Minspy, Cocospy can work without having to root or jailbreak the target phone. Further, it has a very elegant user interface, and you are going to have fun using it.
Therefore, if Minspy doesn't seem right to you, Cocospy is going to be perfect!
Wrapping Up
If you wanted an app that can give you every bit of private Instagram data of a person, you have found the right one here. Now my job is done, and your job remains. Try out the methods that I mentioned here and tell me what you think about it.
Thank me later!
This post is also available in:
Deutsch (German)
Español (Spanish)