Instagram is one of the effective and prominent forms of social media that has over 26 million users globally. People often wonder how to hack Instagram ID. Learning how to hack Instagram accounts and passwords would help you stay secure.
We'll tell you how to hack Instagram accounts without banging your heads onto detailed technical manuals and programming codes. What's more, there will not be any human verification or survey required.
If you like to get hands-on experience of the best Instagram account hack software yourself and explore its details, head over to Minspy Live demo. The user-friendly, interactive interface gives you a taste of it..
Part 1: How to Hack Instagram Account Without Survey?
Instagram hack has now become a hot topic across the internet world. New apps are being developed to get someone's Instagram password without any survey.
Tens of hundreds of people search online to find ways to hack into any Instagram account and get trapped in a never-ending maze of fraudulent results. However, there is nothing to worry about.
Our team of experts has extensively reviewed the top apps to hack Instagram accounts and came up with the best solution.
1.1 Introducing Minspy – The Perfect Keylogger App to Hack Instagram Password
Minspy is an amazing product from a reputed brand. In case you have not heard of it before, please take note that it is a decade old product that has a presence in over 190 countries. It has a broad and loyal customer base that runs into millions and is still growing.
Such is its popularity that its features have been thoroughly reviewed by some of the biggest media outlets like Forbes, Tech Advisor, and PCMag.
Minspy is the app that wins the Instagram hacking battle hands down. Look at Minspy Live Demo and explore its wide range of features for yourself. It checks all the boxes and does a lot more than just hacking an Instagram account.
The keylogger keeps track of every keystroke made by the user. All this data is secretly stored in the cloud and you can access it anytime from anywhere, just by logging into your account.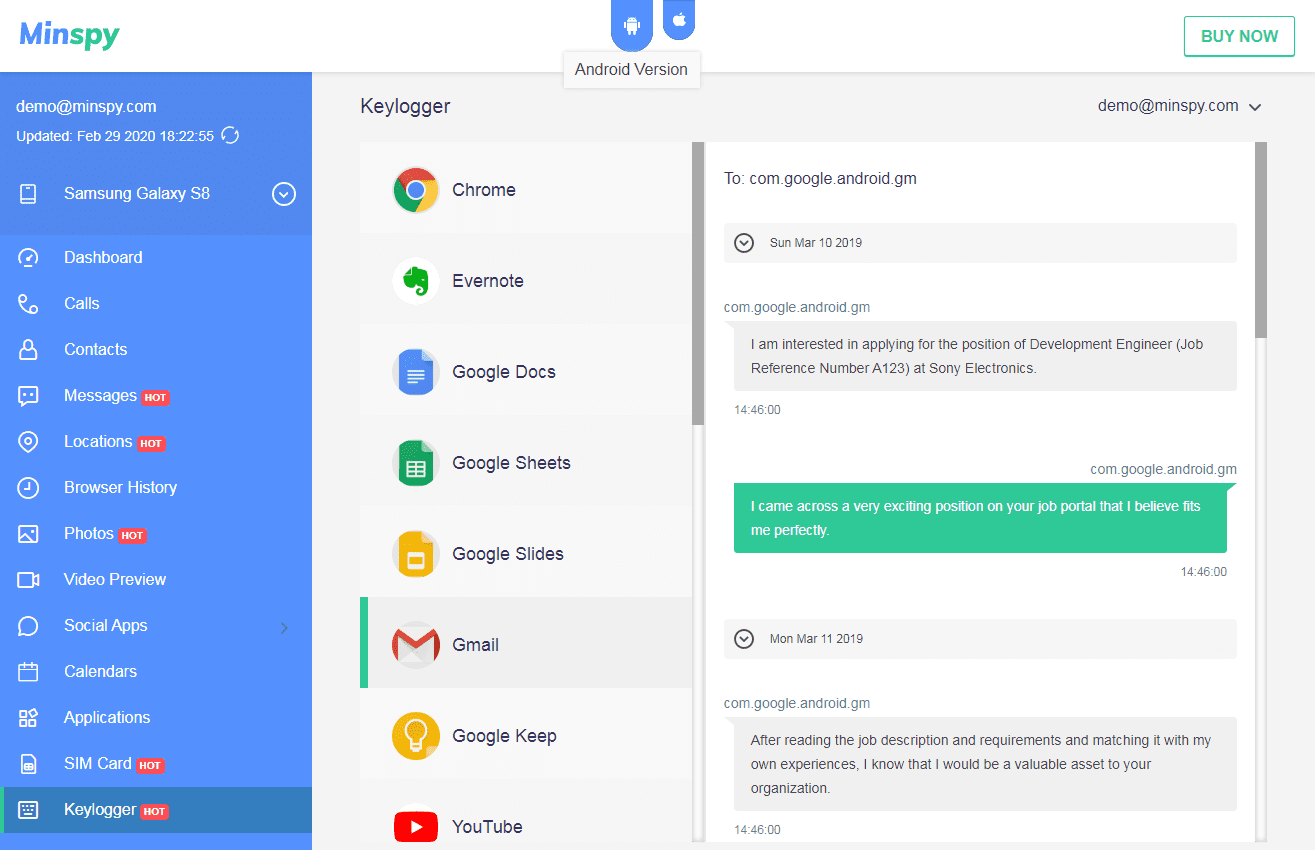 1.2 Features that Make Minspy Stand Out
Web-Based Interface: The best thing about this hack is that it doesn't need you to install any app on your own PC or smartphone. Since it can be effectively operated through a dashboard, it opens in any browser. This would certainly ensure that your smartphone or PC stays safe from viruses and other possible threats.
No Root or Jailbreak: Minspy can hack an Instagram account on Android as well as iPhone without rooting or jailbreaking. This is truly a stand-out feature, as many similar apps can be used only when you risk breaking your phone by jailbreaking or rooting it.
100% Secure System: Yes! Minspy has all the security bases covered. It doesn't store any user data on its server. Even the employees are not able to access your personal data, making Minspy a cent-percent secure app.
More than 30 Features: Keylogger is one from a rich list of features offered by Minspy. From recording their voice calls, revealing IM chat data and finding out someone's live location, it does what you want.
You may like: How to Hack Someone's Instagram Without Their Password
1.3 How to Hack Instagram through Minspy?
Having an app is one thing and to be able to use it and get the desired result is another. Minspy works equally well for both the major smartphone operating systems – Android and iOS.
Hacking Instagram Without Verification on an Android Smartphone:
To run Minspy on Android, you need to install a very small app (< 3MB size) on the target device. Once installed, you have the option to erase its trace and hide it in the background so that it will never be caught.
Note – The architecture of the Android operating system mandates installing software for tracking its applications. Beware of websites that claim to do this without installing an app. They are fakes looking to steal your money and data.
These easy to follow steps would set up Minspy on an Android device and reveal all the keys logged over it:
Step 1:Registering for Minspy
Create a FREE Minspy account and register. Just use your active email ID as the username and you will be done in no time. Once done, you need to pick a subscription that suits your needs. Premium version is good enough for a single device.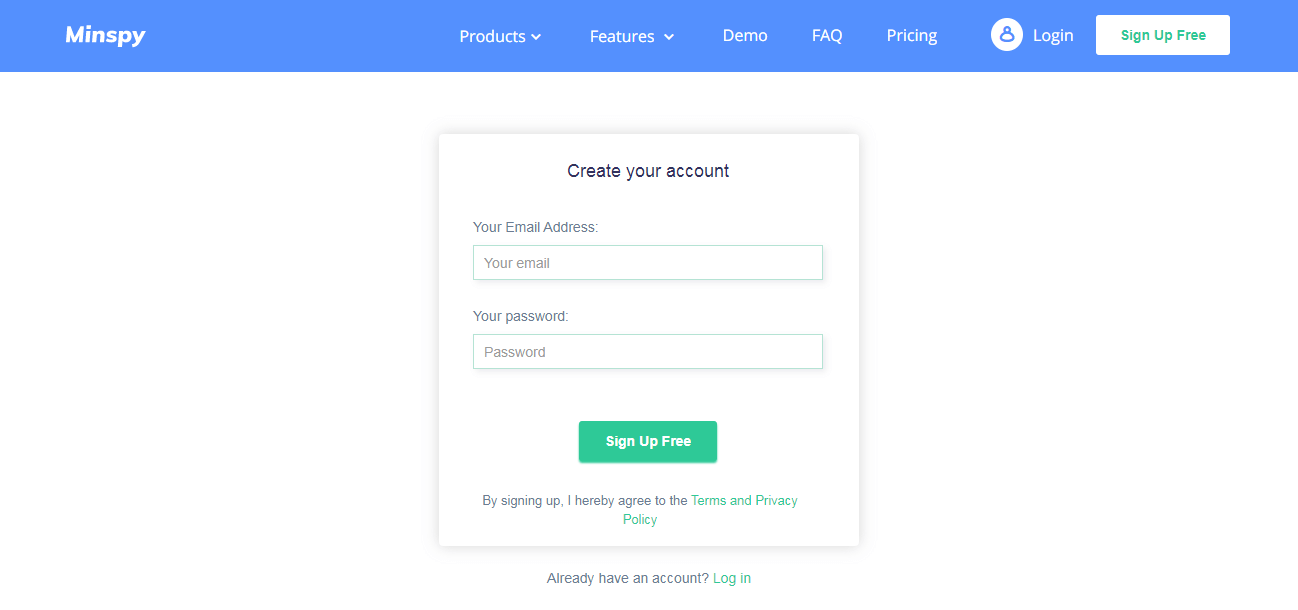 Step 2: Setting up the Spy App on target phone
Set the target platform to Android and install the Minspy Android App on the target device to start hacking its keystrokes. You can hide it immediately after installation so that it is never detected by anyone.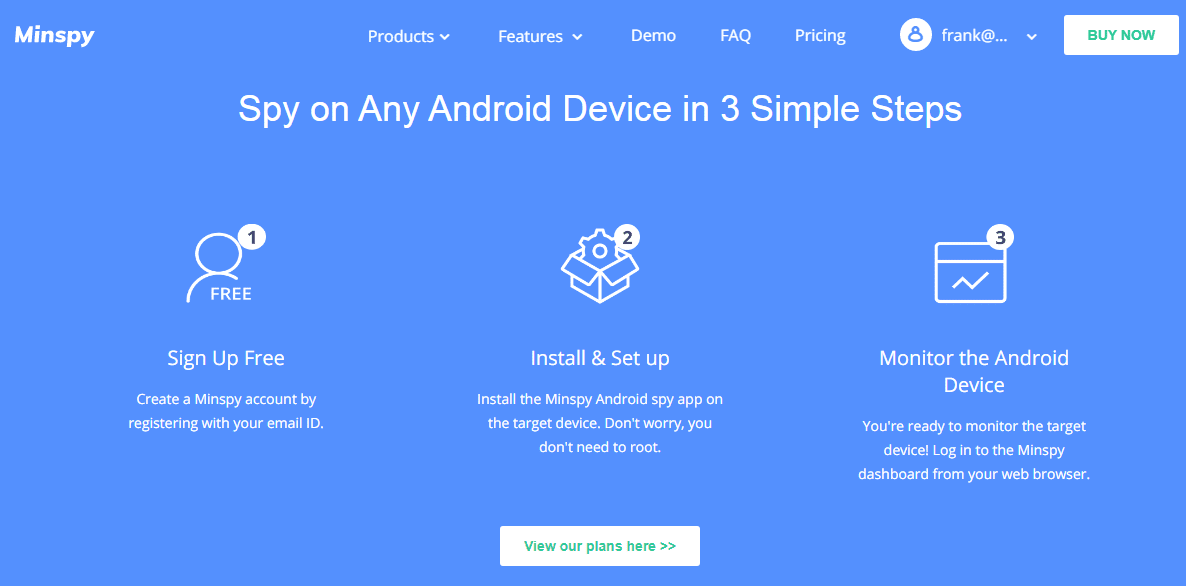 Step 3: Ready for receiving Instagram data
That is all you need to track the phone's Instagram activities. Just log in to your account from anywhere in the world and watch the magic unfold!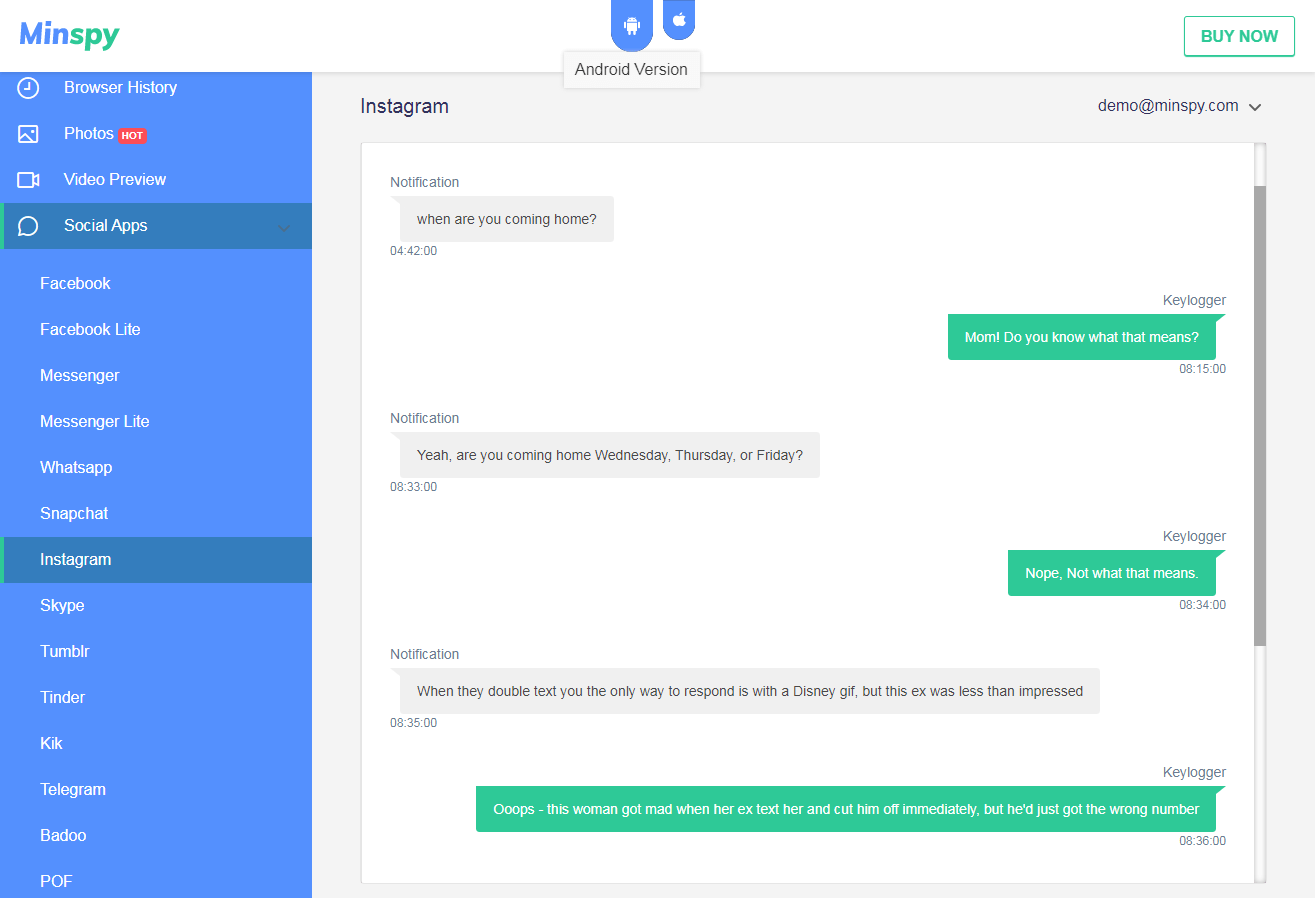 It might sound a utopian thought but you will be pleasantly shocked to know that it's true!
Hacking Instagram Account on an Apple Device
Register on Minspy website by using an active email address as username and choose a password. You will be done in no time, as this is a very short form as seen here:
Select the iOS version of the app and enter the iCloud credentials of your target. There is no need to install any software anywhere.
Once iCloud credentials are verified, you are through with the setup process. You will get a confirmation message for it as seen below:
That is all! As you saw for yourself, getting into anybody's Instagram account is made really easy by Minspy.

Part 2: How to Hack Instagram Password Without Human Verification?
Captcha verification has become really common these days. Websites and apps use it to verify whether the visitor is an actual person or a robot. It can become a major irritant while trying to break into an Instagram account through brute force.
2.1 Spyic – Your All Weather Companion in Hacking Instagram Passwords
Spyic is one of the most effective  Instagram hacks that is being extensively used by millions of users worldwide. It can give you complete access to anyone's Instagram account from anywhere in the world.
The best part is that all this can be done secretly, without making the user suspicious. Check out Spyic official website page to learn more about its extraordinary features.
2.2 How does Spyic Hack Instagram Passwords Without Human Verification?
Spyic has a special keylogger feature that records each keystroke made by the user and stores it securely over the cloud. This data can be easily accessed from any internet-enabled device, including tablets, smartphones, and laptops.
You get an interactive interface to get a detailed view into which keystrokes were used within which application on the target phone.
Being compatible with state-of-the-art Android and iOS smartphones and tablets, the solution is easily supported by both platforms. Further, the app works in stealth mode that means there's no risk of being caught.
Spyic iOS solution works entirely with the iCloud credentials of the target device without requiring jailbreak.
Part 3: How to Hack an Instagram Account Without Software Download?
When it comes down to hacking an Instagram account, you must look for methods that do not require any downloads on the target phone. It can lead to a data breach and cause irreversible damage.
3.1 Cocospy Solution to Hack Instagram without Software Download
It is another popular tool to hack any Instagram account. Just like the other apps, the set-up process is quite simple and you are never required to download any software on your phone.
In addition to the simple UI, it contains all the features and they are available right on the screen; therefore, you don't have to research the internet to find out the ways on how to hack an Instagram account through Cocospy.
3.2 How Cocospy Hacks Instagram Accounts?
The best way to hack any social media account without performing lengthy, geeky installation steps is through a spy app like Cocospy. Visit Cocospy website to learn all its features.
Here is what you are going to love about Cocospy:
Reputed brand
High degree of data security
No software installation required for iPhone
Stealth operation
Easy set up for Android phones
Remote access to hacked data 27×7
More than 30 features to meet all your hacking needs
Cocospy can do a lot more than letting you into someone's Instagram accounts. Here is a complete list of its feature list:
Final Thoughts
If you were wondering how to hack an Instagram without survey, this guide would definitely help you out.  All you need to do is try these methods and see what the other person is talking behind your back and give them a surprise if you want.
The solutions we covered go much beyond hacking Instagram without human verification. The best part is none of them need root access or jailbreak. They are 100% secure to use, come from a trusted brand and are used by millions of happy customers all around the world.
Read more:
This post is also available in:
Deutsch (German)
Español (Spanish)