For years, cell phone tapping has been used by authorities to catch criminals and fraudsters. But with technical advancements penetrating everyday lives, tapping a cell phone has become something anyone can do.
Essentially, call tapping involves gaining access to someone's phone and listening to their conversations. It may sound tricky, but the reality is, that with the right phone tapping app by your side, you can do it through a few easy steps even if you have zero technical expertise.
Parents, spouses, and even employers may find cell phone tapping extremely useful to find out what their children, partners, or employees talk about and to whom. It can give them critical information about their activities and uncover hidden truths.
So if you've ever wondered how to tap a cell phone, this post is meant for you. Herein we're introducing you to not just one, but ten phone tapping software that are genuine and safe.
Part 1: How to Tap a Cell Phone
While it may feel like the invasion of privacy, cell phone tapping is justified if:
You suspect that your child is having inappropriate conversations with shady contacts
You think your partner is cheating on you and engaging in over-the-line chit-chat with someone
Your employees are trading company secrets with competitors
In such scenarios, tapping your child/partner/employee's calls may be the only option you have of finding the truth.
Now, if you're wondering if there indeed are easy-to-use apps that can help you tap phone calls, believe us when we say, highly advanced phone monitoring solutions can achieve the feat as easily as 1-2-3!
Let us look at a few such call tapping apps.
Part 1.1: Minspy – The Best Phone Tapping App in 2020
Minspy is a brilliant little app that gives you a 360° view of the data that is stored on and exchanged through a target iOS or Android cell phone. Without rooting or jailbreaking into the target device, this app makes remote cell phone tapping extremely easy.
If your target uses an iPhone, your work becomes super easy. All you need to do is get your hands on their iCloud credentials, and then using those credentials you can allow Minspy for iOS to sync all data on the target phone into its dashboard.
For Minspy's Android version you need to perform a small install on the target phone (this step is mandatory for all Android phone monitoring apps). Once installed and configured, the app icon can be hidden from the app drawer so that your child/partner/employee can have no clue it's there.
Minspy achieves remote cell phone tapping through a stealthy technique. The app doesn't consume much battery or resources to get flagged, nor does it need you to manually intervene at any point. It runs in the background quietly sending all data on the target phone to its online dashboard to which you can log in using any web-browser.
Part 1.2: How to Tap someone's Phone
Now let's take a look at exactly how Minspy makes cell phone tapping possible:
Step 1: Sign up for a free Minspy account and choose a subscription plan to register and gain access to 35+ app features.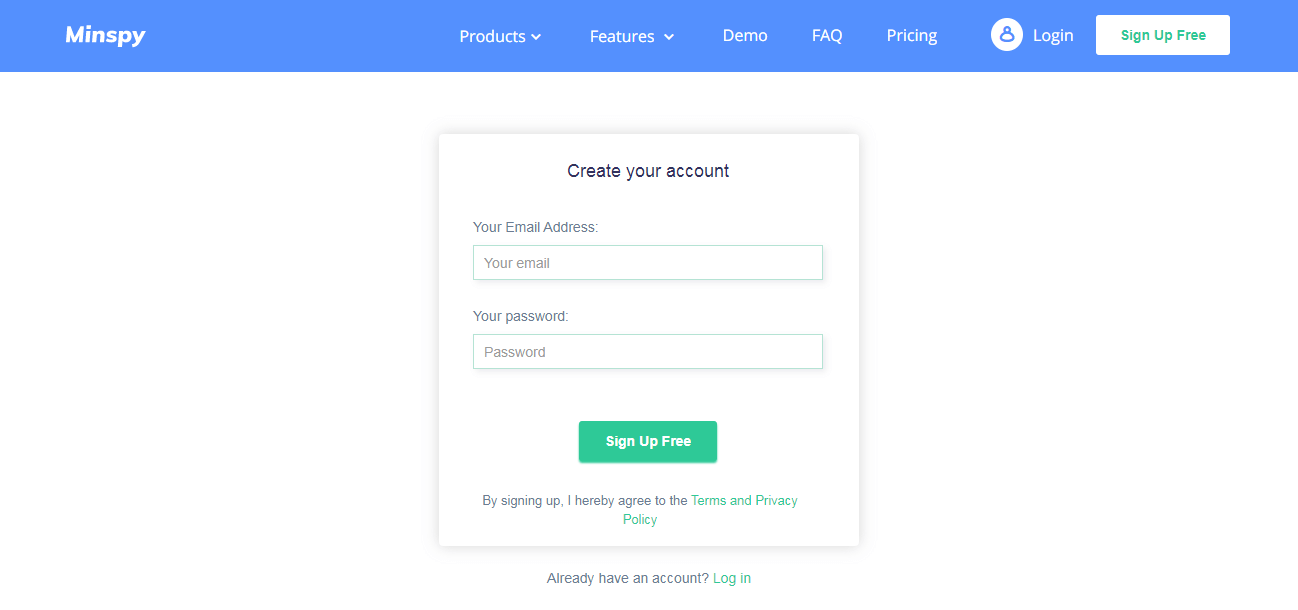 Step 2: Select the target OS (the OS of the device on which call tapping needs to be done).
Step 3: If you selected iOS, provide the iCloud credentials when prompted.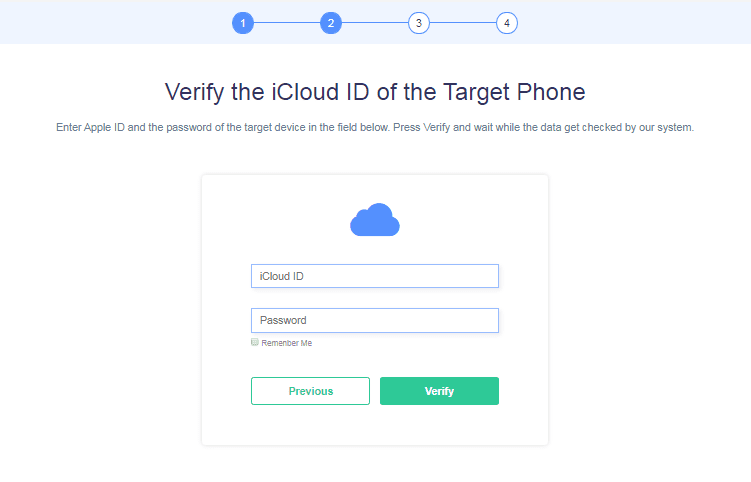 If you select Android, follow the instructions given on this page.
Step 4: Hit "Start" on the finish installation screen to start phone monitoring.
Once remote phone monitoring starts, go to your Minspy dashboard and from the left-hand sidebar click on the "Call Track" option to access the phone tapping feature.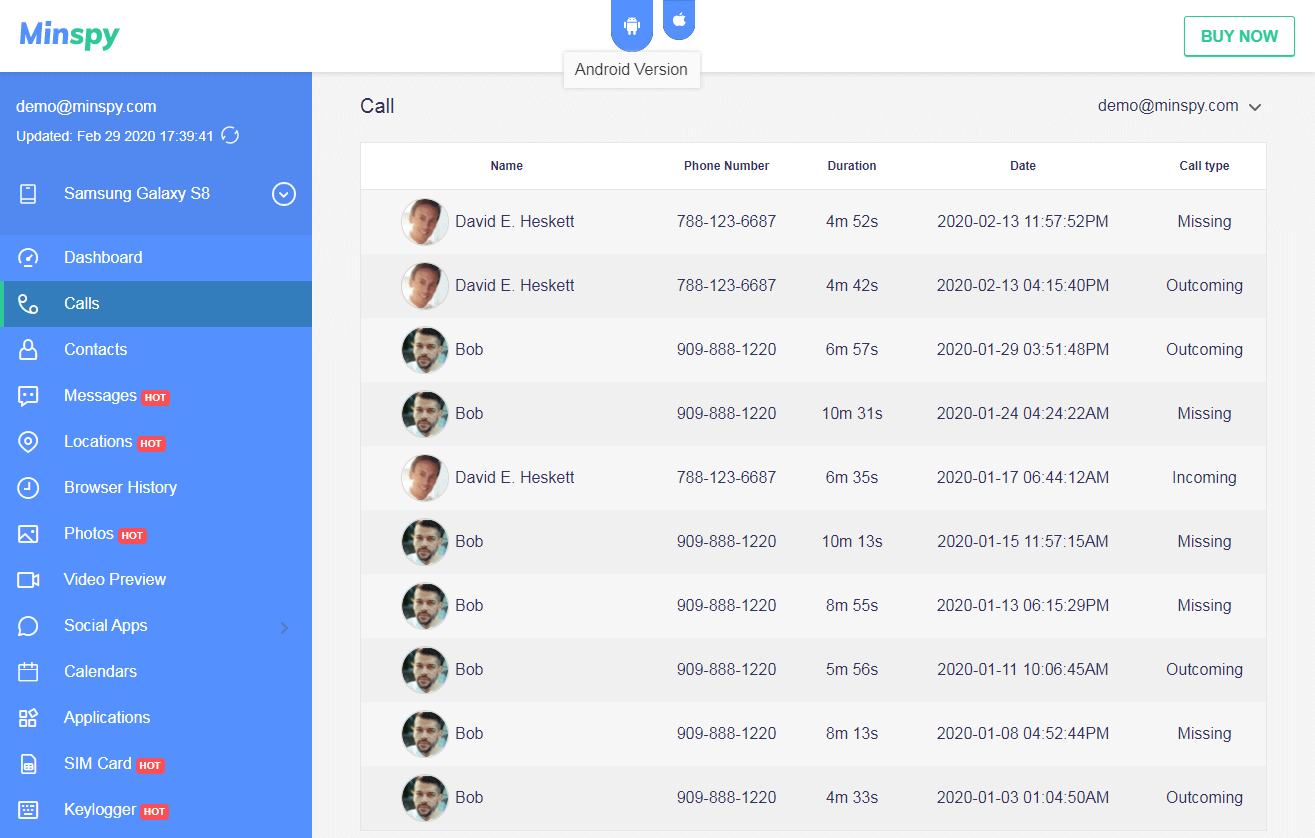 Minspy offers a free live demo to anyone who wishes to try out this app. No sign up or credit information is needed to access the demo, so make sure you give the app a shot.
You may like : How to Hack Someone's Text Messages Without Having Their Phone
You may like:
Part 2: How to Tap a Phone Call
Another nifty app that can help you listen to phone calls your kid or spouse or employee is having is Spyier. Spyier is a quality phone monitoring application meant for iOS and Android phones.
Spyier is easy to setup on the target device and you don't have to be a hacker to pull it off. The app runs undetected on target devices and offers a number of features that help with parental control, spying on your significant other and tracing suspicious employees.
You can use Spyier to remotely track any Smartphone in real-time through your phone or PC. The app lets you tap and track phone calls, access all incoming and outgoing calls with call duration and time stamps, all without raising any red flags. With Spyier, you identity as the monitor remains hidden.
You can categorically look at popular callers and their call frequencies on the target phone. Also, you can access a detailed call log generated by Spyier and use that to gather an idea of the callers' intention.
In addition to those spectacular phone tapping features, Spyier gives you the ability to perform the following:
Location tracking with real-time location and advanced 3D street view
Social media tracker for popular social apps like Facebook, Instagram and more
Read WhatsApp messages
Access the target phone's gallery remotely
Like Minspy, Spyier too offers a free live demo to users, and it is quite reasonably priced.
Part 3: How to Tap a Cell Phone with Just the Number
What if we told you that there was a way to actually check a person's details before you pick up a call, even with unknown numbers. The app we're about to discuss now is a pro at tapping into target phones with just the number!
The app is called Zosearch, and it is primarily a reverse phone lookup application that relies on its vast database to provide you with the solution you're looking for. Zosearch is rated highly among applications of the phone tapping genre.
With Zosearch you have all the data you need in minutes, be it public records, social media profiles or criminal history. The app gives you access to some cool features and people use it to find long lost friends and relatives with whom they have lost touch over time.
Some of the best features of Zosearch include email lookup, address lookup and criminal records checker. Zosearch offers extensive search options with effective search results that you can achieve even with just a phone number of the concerned person.
Part 4: Six Other Phone Tapping Apps
Note: The apps described in this section are all genuine and safe to use.
Fami360
Children are vulnerable when it comes to online threats, and phones are usually the easiest medium that exposes them to such threats. One of the top-rated parental control applications on the market, Fami360 offers 360° monitoring of your children from online threats and risks that come with the Smartphones of today's age.
Fami360 offers superior phone tracking capabilities giving parents the peace of mind they seek. It lets you access messages and monitor call logs, and comes with an extensive phone tapping functionality to provide you notification of calls and messages exchanged with particular contacts (you can mark contacts as suspected).
In addition, Fami360 lets you access the contact list of the target device, keep an eye on photos and videos (even the outgoing and incoming ones through multimedia messages), and complete social media monitoring with full access to applications like WhatsApp, Facebook, Tinder and more.
Apart from concerned parents, Fami360 also finds audience in people who want to monitor suspected adulterers and unfaithful employees.
Cocospy
Cocospy can give any application a run for its money when it comes to remote surveillance. It offers discreet phone tracking and can run on a target device undetected so that you can observe the data exchanged through that device remotely.
Meant for both Android and iOS Smartphones, you can head to Cocospy's website and subscribe to a plan according to your needs. Every plan they offer gives you access to superior features like remote phone tapping, SMS tracking, social media monitoring, and more.
With regard to cell phone tapping, Cocospy lets you monitor all phone calls, incoming and outgoing. You can access all the information (including call duration) through your online app dashboard. It also allows you to filter results on the basis of various parameters.
Moreover, Cocospy lets you track the real-time location of the target device and set up geo-fences. It also lets you peek into the browsing history of the target phone.
Spyine
When it comes to discrete cell phone tapping and monitoring, Spyine is another leader in the phone spy market. The intuitive and convenient app lets you keep tabs on a target iOS or Android phone's text messages, call history, Facebook activity, and much more.
Over and above its regular feature set, Spyine lets you monitor a target device through its live GPS location and advanced 3D street view capabilities, that too without setting off alarms. Its phone tapping feature allows you to track each and every incoming and outgoing call with timestamps.
Not only can you track calls, but you can also mark suspicious contacts so that you receive alerts whenever your child/partner/employee makes or receives calls from them. This can come in especially handy when you know exactly who is posing a threat to your target's interests.
Spyine works equally well with iOS and Android, is completely web-based and makes target phone data available through a dashboard to which you can log in through any web-browser (desktop or mobile).
Spyic
Spyic is considered to be one of the best applications for remote phone surveillance and monitoring. You will hardly find a list that doesn't feature this application in the top three. No root or jailbreak is required when it comes to Spyic which is often the case with most spying applications on the market.
The app comes with easy to purchase subscription plans that you acquire through its official website. It is super simple to work with and it is designed to run undetected on the target device (in the background without consuming much battery or resources).
Spyic gives you access to some unique call tapping features. These include the ability to track all information concerned with incoming and outgoing calls, as well as, recording calls if needed (a feature that you won't find in many spying applications).
On top of these abilities, Spyic comes with a keylogger feature which records each keystroke on the target device and helps you gain access to social media credentials of your child and partner.
Flexispy
Fexispy brings you everything you need in terms of an extensive phone monitoring application at your fingertips. Available in two plans – premium and extreme – the app allows you to choose from a variety of features at a price range convenient to you.
You don't need any domain knowledge of hacking to setup this application. Simply head to their website and sign up for a plan. You can use Flexispy to track almost any data on a target iOS or Android device.
The app offers exclusive features like call interception and call recording. It even lets you secretly listen to ambient sounds surrounding the phone even when the device is not in use. No points for guessing how useful these features can be if you're trying to gather clues about who your child or spouse interacts with most often.
One significant problem with Flexispy is its highly priced subscription. This app may not be a viable option for you if you're looking for a mix of features and cost.
Guestspy
Guestspy is one of the prominent tools available in the market for phone monitoring and tracking purposes when all you have is a phone number! The primary user base for this app includes people that need to spy on their partners and employees to get a better idea of their intentions when they are not around.
An easy step-by-step installation guide makes this app a popular choice among the users of spywares. So, you can just relax and let this app do its work. All you need to do is provide the phone number that you suspect of being threatening, and all the data related to that number will become available on the app's interface.
Guestspy gives you access to remote call recording and monitoring. This app offers features like call recording without the knowledge of the target user. You can also get notifications whenever a call is made from the target device or even in case of incoming calls.
Where Guestspy falls short is that it is only available for Android phones at the moment. While it offers compatibility to most Android versions, it may not work on some of the latest releases.
To conclude
So there you go! Those are our picks for the top 10 best cell phone tapping apps. If you think we've missed any app out, let us know in the comments below. Although we believe these apps are sufficient to solve the "how to tap a cell phone" riddle once and for all.
Reference :