Private browsing refers to accessing the Internet in a manner that your browsing history isn't visible to anyone else using the same computer. Several browsers including Firefox, Chrome, and Safari facilitate private browsing to enforce user privacy.
While private browsing may come in handy when you're accessing sensitive information like bank statements and medical records, it also comes with a significant disadvantage.
Your teenage child or cheating spouse could use this feature to access inappropriate content on the Internet. And since there's no direct way to access private browsing history, you'd have to be a technical whiz if you need to access their private browsing iPhone history.
So the natural question that arises is – "can private browsing be traced on iPhone?"
The answer to that is – YES! And one of the significant features is that you don't need to spy on their phone with jailbreak? You can view it on your spouse's or child's iPhone without letting them know you did it.
Let us introduce you to the magic solution that makes this possible.
Part 1: How to Remotely Check Someone's Private Browsing History on iPhone
The dedicated "Private Browsing Mode" in iOS is designed to hide information about browsed websites, passwords, and search results. With this mode on, websites can't even implement cookie tracking on an iPhone.
While that's true, data exchange at the server level cannot be controlled by private browsing. Thus, even if you're using private browsing mode on your iPhone, your internet traffic information, IP address, bookmarks and much more can be stored at your web server end and accessed through your iPhone.
That is the loophole phone monitoring solutions make use of to track everything that is accessed on the internet through your iPhone. And if you're a concerned parent or a suspecting spouse, that is your window of opportunity.
So if you're looking for clues to your child or partner's internet browsing habits, using a phone monitoring solution that can help you track iPhone Safari private browsing history is your best bet!
We recommend roping in Minspy for the task.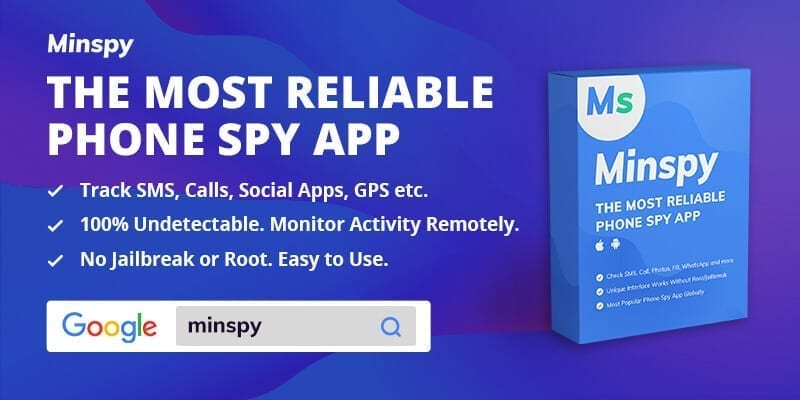 Minspy – The app that lets you see what's been viewed in Private Browsing
Minspy makes it possible for you to break into Apple's defenses and pull out every bit of information that's stored on your target's iPhone. And that includes the elusive private browsing history too.
Not only that, it lets you to view everything that happens on the target phone in real-time – from call history to text messages, from social media activity to live GPS location – you can view absolutely everything on the target iPhone within a few clicks.
The most attractive aspect of Minspy for iPhone is that you don't need to install anything anywhere. The app is completely web-based and makes all the data of the target iPhone available through an online dashboard to which you can log in using any web-browser (desktop or mobile).
Setting up the app for remote monitoring is very easy. All you need to do is provide the iCloud credentials used on the target iPhone, and voila, the app syncs all its iCloud data into your account's dashboard.
And if you're wondering about its credibility, here's some food for thought. Minspy has been in the phone monitoring market for over a decade and is trusted by millions of users across 190 countries. Outlets like The New York Times, BBC, and Forbes vouch for its efficiency, safety, and impressive feature set.
Here's how you can work with Minspy
It's simple. A 3-step approach does the trick:
Step 1: Sign up for a free account. Select a subscription plan based on your need.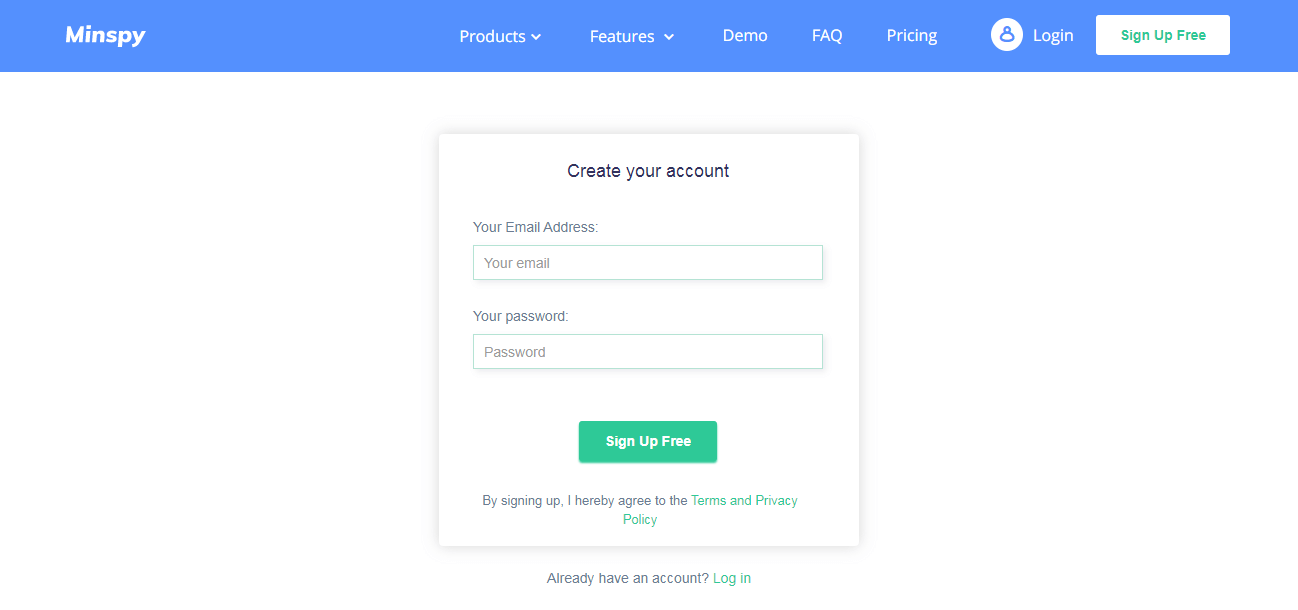 Step 2: Provide the iCloud credentials of the target phone to allow Minspy to sync the data into your online dashboard.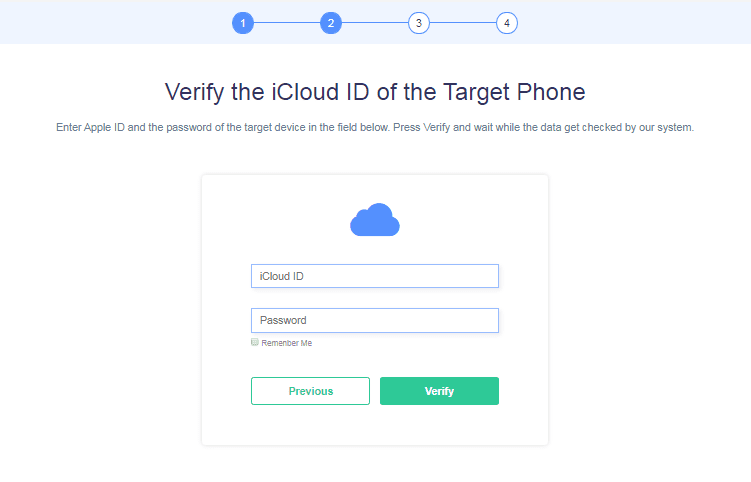 Step 3: Hit "Start" on the finish installation screen to kick-start monitoring.
Once these steps have been completed, head to the dashboard and you'll find a "Browser History" list item in the left-hand sidebar. Hit that and you'll be able to access a goldmine of information.
Still skeptical? Don't be. The makers behind the app are so confident of its prowess that they offer a free live demo to everyone to come and try the app before buying. You don't need to sign up or provide credit information to access the demo. It's completely free and risk-free!
Part 2: How to View Private Browsing History Safari
The saying "one man's loss is another man's gain" applies here.
Due to a glitch in Safari browser on Mac and Windows, viewing iPhone Safari private browsing history is possible. Whether the website is built with a special website building platform, for example, it's possible to view all information in private mode. The browser's settings are such that if you've synced your data over the cloud, you can check the private browsing history via Windows or Mac through these steps:
For Windows:
Launch "My Computer" and find "WebpageIcons" file (You might find it in Users -> AppData -> Local > Safari)
Once you've located the file, open it with SQLite browser
Now head over to the "Browser Data" tab and check the "Page URL" table. You'll find information about all websites visited here.
For Mac:
Go to Finder -> Library -> Safari and find the "WebpageIcons.db" file
Open this file with SQLite browser. You'll see a categorized view of your browsing information
Now head over to the "Browser Data" tab and check the "Page URL" table. You'll find information about all websites visited here
This is how you can check the private browsing history on your iPhone. But remember, this method cannot be used to check someone else's private browsing history. If you wish to do that, read the previous section (Part 1).
If your iPhone's private browsing history has been deleted or if you find that your spouse or child have purposely deleted their private browsing history, read how you can access it in the next section (Part 3).
Don't Miss: Top 5 iPhone Call Logger Apps
Part 3: How to Find Deleted Private Browsing History on iPhone
There are three ways to do this. Let's cover each method briefly.
Method 1: Using iTunes Backup
If the target phone regularly backs up its data to iTunes, you can use the following steps to restore the private browsing history:
Launch iTunes and click on the iPhone icon
Select "Restore Backup" option
Select the deleted browser history files from the backup and click on "Restore"
Note: This method can replace the entire data on the device permanently so make sure you back it up first.
Method 2: Directly through Settings
Open iPhone Settings, scroll down to "Browser" and tap to open it
Scroll down to the "Advanced" option and tap on it. You'll find the "Website Data" option
Tap on this option and you'll find the private browsing history
Method 3: Using iCloud Backup
For this method to work the target phone should have been backing up to iCloud regularly.
Open iPhone Settings
Find "General" and tap on it
On the screen that opens tap on "Reset" and then select "Erase All Content and Settings"
Follow the instructions on the screen, and when prompted, select "Restore from an iCloud Backup"
Choose relevant file from the backup to restore deleted browsing histor.
You May Like: Top 10 Best iPhone Keylogger
Wrapping all that up
That may seem like a lot to take in, but trust us, if there's something weird going on with your child or spouse, finding out the truth about their private browsing habits will make it all worth it. Have you ever thought about your spouse cheating you on Snapchat.
If you feel like the methods discussed in Part 3 are too risky or might cause permanent data deletion, avoid all risks and rope in Minspy to monitor the target phone instead. You won't be disappointed.
This post is also available in:
Deutsch (German)