How to hack a phone?' is a very simple question. However, if you ask it in a room full of people, half of them will tell you not to hack a phone (even though they would not mind doing it themselves if they knew how).
The other half will argue about the ways to hack a phone, and give you do's and don'ts without actually present you with a working way.
Oh, not to forget that there are people in each of these half who will tell you that hacking a phone is almost impossible. However, if you need a phone hacking app, just listen to your instinct.
Yes, you are right. Phone hacking is possible regardless of the phone the other person uses.
Further, instead of giving you with a bunch of information that you don't really need or care about, I will give you the steps to hack a phone, whether it is an Android phone or an iPhone.
Therefore, without further ado, let us dive into an interesting topic so you learn something new and important today:
Part 1: How to Hack Someone's Phone Without Them Knowing
No matter what your reason is for hacking a phone (I am sure you have a good reason), it is obvious that when you want to hack someone's phone, you want to do it secretly. Here is a testimonial video from Zack about why he wants to hack someone's phone:

The other person should not find out that you are hacking them, otherwise it will render the purpose of the hack useless.
Keeping that in mind, the solution I am going to give you is completely hidden. You can apply it to a phone of your choice in order to hack it. Here it goes:
1.1 Minspy- The One-Word Answer to Your Question
If you ask me how to hack a phone or how to hack someone's phone without touching it, and I will present to you Minspy. Minspy is the best hack to hack a phone, be it an Android phone or an iPhone.
When the world was debating if hacking a phone was possible or not, Minspy made that happen. And now Minspy offers phone hacking as a service to you.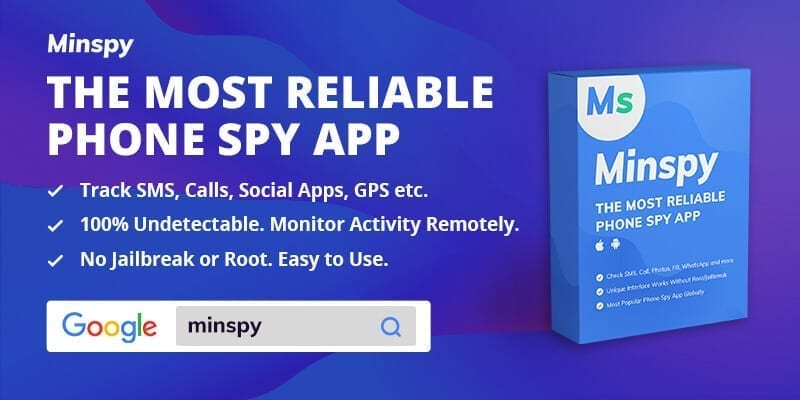 Minspy is the best in the field of phone hacking because unlike most other phone hacking apps, Minspy actually does as it says. To be honest with you, there are many apps nowadays that offer phone hacking solutions.
However, only few of them actually work. Even if you review the working ones, you will find that many of them will state their requirements so hard that it renders them useless.
Yet, Minspy offers phone spying solution without the other person finding out about it. Not only that, it has more things to offer as well. These include:
Web Application:
Following the modern trends, Minspy won't ask you to install any app on your phone or PC in order to work. It can do everything it is capable of through a web based dashboard, that opens in any web browser you use.
Use Without Root or Jailbreak
Unlike most other phone hacking apps, you won't have to root or jailbreak the target device in order to use Minspy. This is a huge benefit of Minspy as compared to many other apps. After all, rooting or jailbreaking a phone is like poisoning it.
Data Privacy
Minspy takes the best data security measures in the world to make sure that your private content is safe. Whatever data you find after using Minspy is purely for your eyes. In fact, Minspy does not even store it on its own servers.
No Technical Knowledge Needed
Not everyone who wants to use a phone hacking app is a tech pro. This is why, Minspy has kept its interface clean and simple. Anyone even with the basic knowledge of using a web browser can use Minspy.
There is a lot more to Minspy than I can explain with words. This is why you will find it helpful to try Minspy's free demo available on its website. You won't have to create an account or install any app in order to use the demo.
1.2 Minspy's Secret Phone Hack
When you are using Minspy to hack someone's cell phone, it is going to be completely hidden and the other person will never know about it. It might sound hard to believe for you, which is why I will describe the entire process:
Hacking an iPhone Secretly:
When you are hacking an iPhone with Minspy, you won't have to touch the target iPhone even once. Everything can be done with the Minspy dashboard remotely (even the setup).
However, when you use Minspy, you never get caught hacking their phone even when you install the app on their phone.
This is because once the Minspy application installs on their phone, the app icon will vanish from their app menu. Only you will know the secret code that launches the app on their phone.
Not only that, even the app's design is unique and less than 2 MB. this means that it will only take a few seconds in order to install it.
Further, the app runs in the background without triggering any notifications or consuming any battery.
And the best part- you won't have to touch their phone ever again after the first time. Even if you want to uninstall the app from their phone, you can do it remotely from the Minspy dashboard (from any web browser).
Due to these secretive measures, Minspy is able to offer unparalleled phone monitoring services whether you want to hack an Android phone or an iPhone.
I know you must be on the edge of your seat to know how an app as awesome as Minspy works. Don't worry, I am about to give you the steps in the next section.
Part 2: How to Hack Someone's Phone Remotely
When it comes to using Minspy, it is one of the easiest apps you will ever encounter. Remember how you use Facebook by moving from tab to tab, messages to profile and whatnot? Minspy works in a similar fashion.
Every feature of Minspy has its own tab. If you want to use any feature, you just have to click on its tab. The process is fast and secure. You just need to configure Minspy for the first time when you use it. And even the configuration takes less than five minutes.
2.1 Hacking Android Phones and iPhones
Since using Minspy is a piece of cake, I am going to tell you the steps to use Minspy to hack an Android phone or iPhone simultaneously. The steps are very similar for both of them.
The only difference is that hacking iPhones require iCloud verification and hacking Android phones require installing the Minspy app on the target phone.
Either way, your work is cut out for you since Minspy does all the installation and configuration by itself. All you will need to do are a few clicks here and there.
2.2 Steps to Hack a Phone Online
Hacking someone's phone with Minspy is a piece of cake, no matter they use Android or iPhone. If you want to hack a phone within a matter of minutes, just follow these steps:
Step 1: Create a Minspy account and get a subscription plan based on the target phone- Android or iPhone. The Minspy setup wizard will start.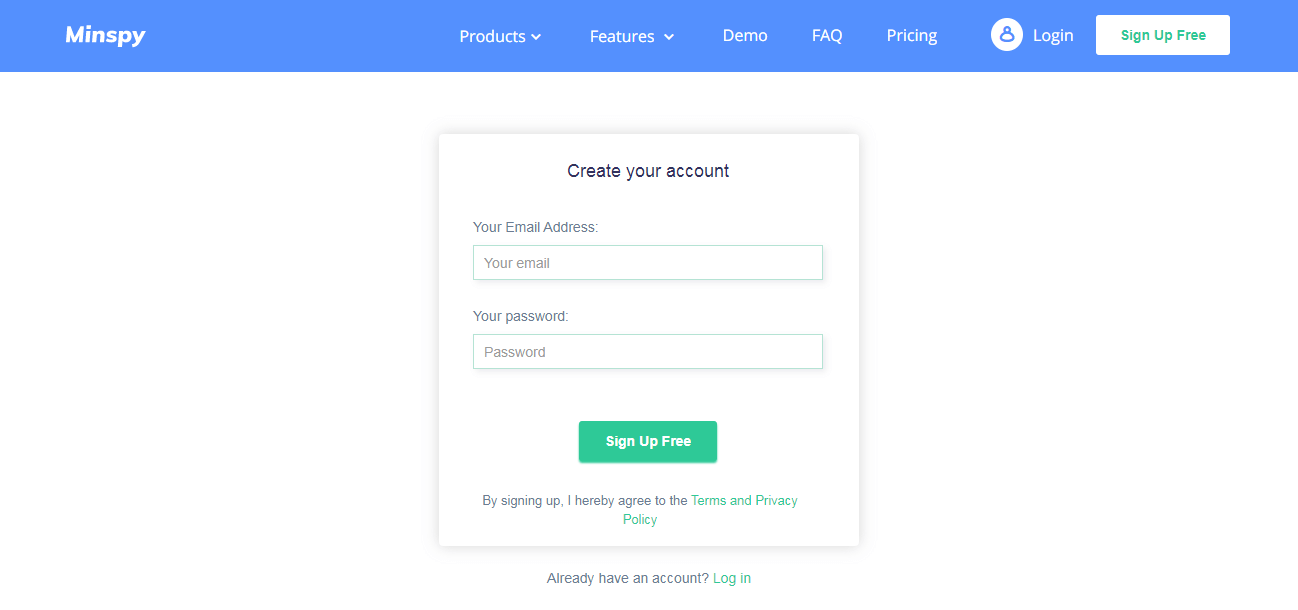 Step 2: a.) If you want to hack an iPhone, simply verify their iCloud credentials with Minspy. Minspy will take a few minutes to verify and sync the data.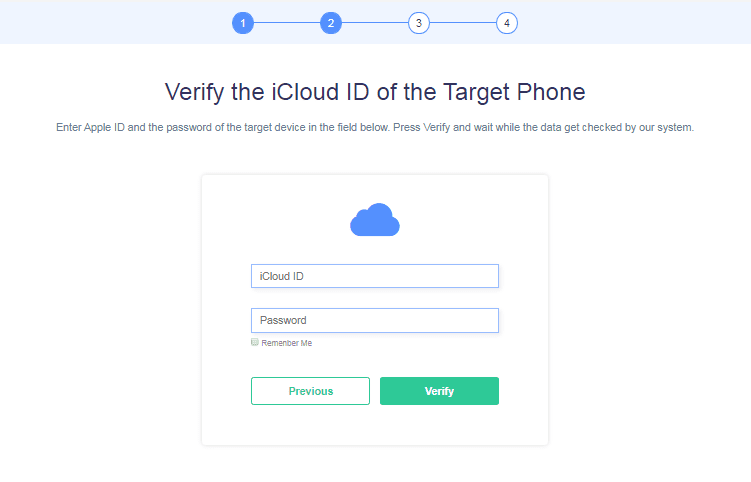 b.) If you want to hack an Android phone, download and install the Minspy app on the target phone from the link mentioned in the Minspy setup wizard.
Step 3: You are all set to monitor the target phone. Click on 'Start' to begin the cool journey.
Once you click on 'Start', you will be taken to your Minspy dashboard. You are going to love all the features that you see there. To use any feature, all you have to do is click on its tab.
Here are a few of Minspy features that are my favorite:
2.3 Glimpse of Minspy's Features
Minspy comes with more than 35 features, so listing each and every one of them would be too much effort on my end as well as yours. This is why, I will tell you about some of my favorite features and you can try the rest in the link I give you after that:
Social Media Spy:
Social media spy gives you the messages of every popular social media application that the other person uses. Now they will have nothing to hide from you.
Don't miss: How to Hack a Phone Pictures
Keylogger:
Keylogger is the best feature that a hacking app can offer. It enables you to read everything that the other user types on their keyboard, including messages, call logs, usernames, and even the passwords.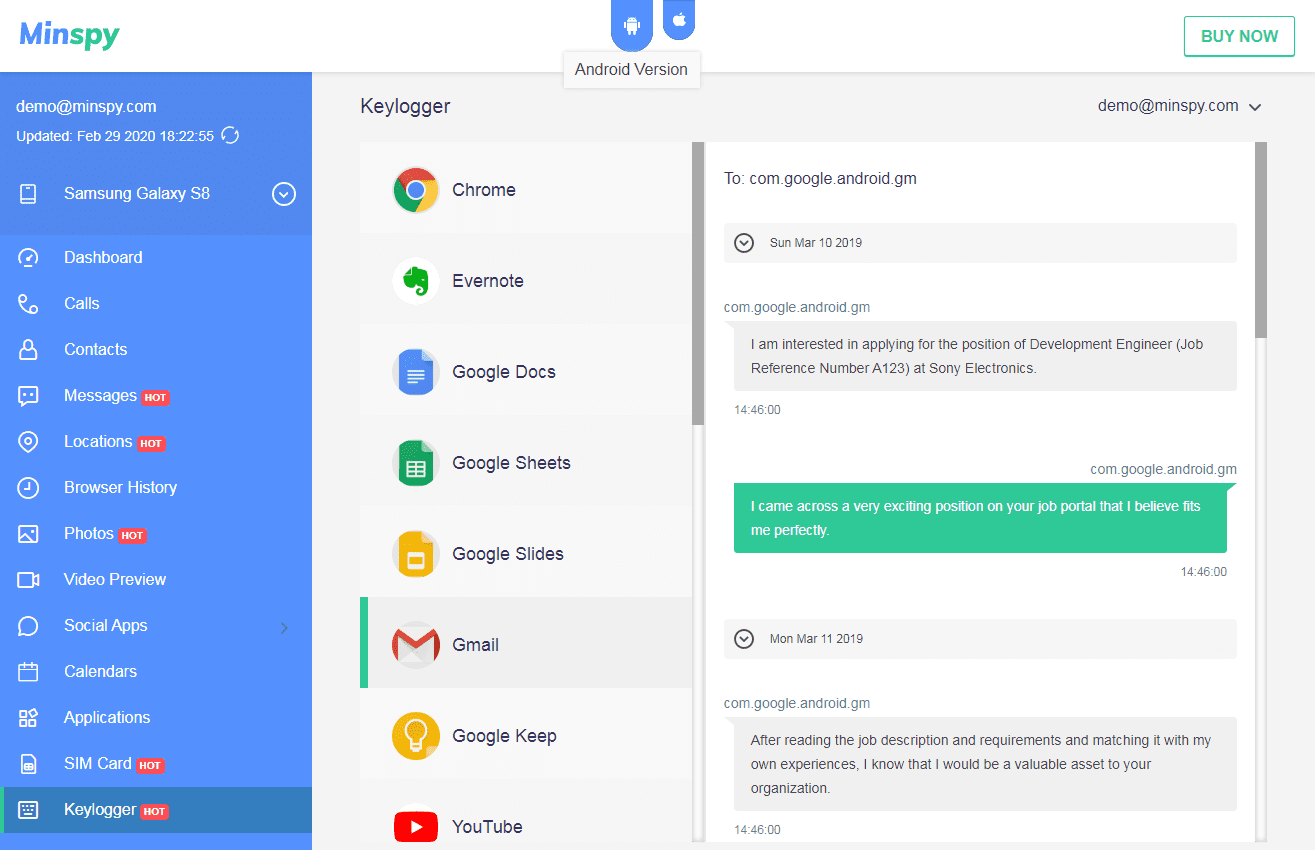 Call Monitor:
What if the other person is sharing some secrets on a call rather than texts? Call monitor and call recorder feature will definitely help you in finding them out.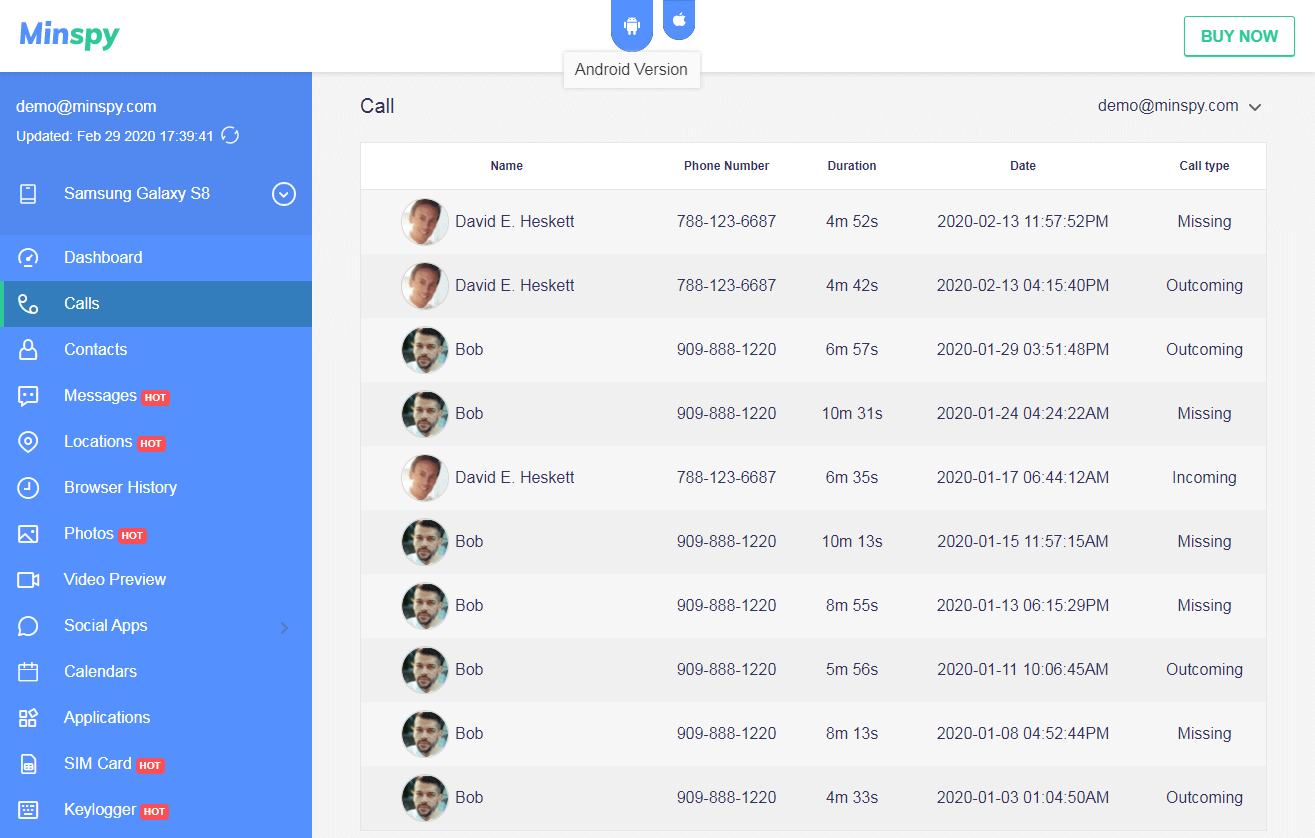 Location Tracker:
With location tracker, you can know about the live location of the person at any given time. Not only that, but it will also give you their recent locations along with the timestamps.
This is only a preview of the countless features that Minspy offers. To know about more of them, you can try out Minspy's demo here.
You might be interested in watching this:

Wrapping Up
If you have been trying to find a way to hack a phone, you will be delighted now that you have found Minspy. In fact, how about you go through the steps again and follow them step by step right now? I bet you will have the data of the target phone in less than five minutes.
This post is also available in:
Deutsch (German)
Español (Spanish)