Who doesn't want to hack a cell phone? We all have that someone whose data we wish to snoop on. Generally, this person is your spouse or your child. It is understandable to wish to hack their cell phone.
You are going to be happy to hear that hacking a cell phone is not only doable but very easy as well. It is not all numbers and codes that you see in those spy movies. Further, there is no such thing as guessing someone's password or fortunately stumbling upon their private data.
Unless you have the skills of a pro hacker, you will need external help in hacking a cell phone with just their number. In fact, you can hack a cell phone without their phone number too. I will discuss all of this in the sections to come.Here is a testimonial video from an employer:

Therefore, buckle up your seat belts and let us dive into this cool and informative guide about cell phone hacking.
Part 1: How to Hack Someone's Phone by their Number
Hacking a cell phone is a very easy thing to do if you have the help of a phone hacking application. You can do it with or without one time access to the target phone, depending on whether you want to hack an Android phone or an iPhone.
Don't worry, I will tell you the requirements for hacking each of these platforms. Before that, let me tell you about the hacking app that is specially tailored for Android and iOS phones:
1.1 Minspy- The Remote Phone Hacking Solution
Minspy is an iPhone and Android hacking application that works by secretly spying on a cell phone's data. You can use Minspy remotely, meaning that you can view someone's cell phone's data on your screen even from a whole different corner of the world.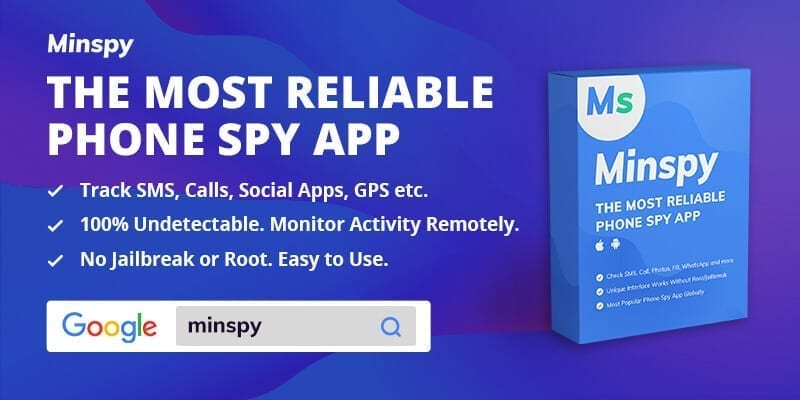 You may like: How to Hack a Phone Pictures
You might have thought that phone hacking was impossible, and Minspy is going to change this opinion. There are a lot of things that you can do with Minspy, which you will witness with your own eyes, not just my words.

While the working of Minspy is different for both Android phones and iPhones, the basic idea is the same for both of them. I will tell you about it in the sections to come.
For now, let us take a look at the similar components of Minspy's Android and iOS solutions:
Secret Phone Hacking
When you are using Minspy, the target user never finds out that you are hacking them. This is because of Minspy's stealth features that you get no matter which operating system the other person is using.
No Root or Jailbreak Needed
Most phone spying apps will ask you to root or jailbreak the target phone in order to hack it. However, Minspy can work without asking you to root or jailbreak the device that you wish to hack. This is a big relief due to the harm caused by rooting or jailbreaking cell phones.
Web Service
Minspy works through a web dashboard that opens in any web browser that you use. You won't need to download any app on your PC or mobile in order to use it. This makes using Minspy very convenient and easy.
Data Security
Data privacy and security is a primary concern for anyone who is looking for a phone hacking solution. This is why Minspy employs the best security measures in the world. No one other than you can view your private data- not even Minspy's own employees.
There are several other advantages of using Minspy to hack a cell phone. The best thing of all is that you can see how Minspy will look in action through the live web demo completely free.
Minspy's Secret iPhone Hacking Solution
When you want to hack an iPhone, you won't need to access their phone even once in order to track it. This is due to the innovative design of Minspy's iOS solution.
Minspy for iOS makes use of the iCloud feature of iPhones. As you might know already, all iPhones have the iCloud feature in them already right out of the box.
With the iCloud feature, all the data of an iPhone gets synced to the iCloud server 24×7. Minspy makes use of this data backup to hack the iPhone and give you all its data.
Therefore, all you will need in order to hack an iPhone are the iCloud credentials of the user.
Minspy's Secret Android Hacking Solution
When it comes to hacking an Android phone, it is compulsory to install the hacking app on the target phone. This is true whether you use Minspy or any other phone hacking app.
However, if you are using Minspy, things are a lot simple. This is because Minspy understands Android special design and it has created its Android installation app to suit the Android phone's needs.
The app size of Minspy for Android is just around a couple of MB. This means that it will take hardly a few seconds to install the app. Once installed, the app icon will vanish from the app menu of the target phone.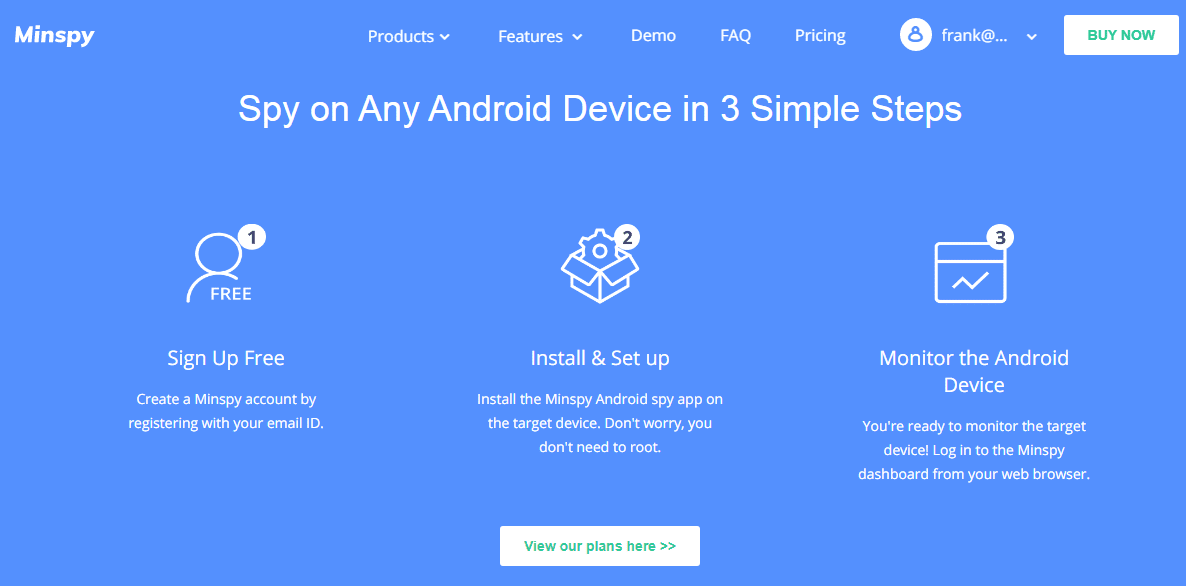 Only you will know how to launch the app on their phone. However, since you can view all their phone data from any web browser, you won't really need to launch the app on their phone ever.
The app always runs in the background without giving you any notifications. It does not even consume any battery as well. This means that the phone's owner is never going to be suspicious that you have hacked their phone.
Even when you want to uninstall the Minspy app from their phone for any reason, you can do it remotely from the dashboard on any web browser. All it takes is a single click.
1.2 Hack A Phone With Just The Number (Step-by-Step Guide)
In order to hack any phone with Minspy, the steps are very easy and simple. Regardless of whether you wish to hack an Android phone or iPhone, you just have to follow three steps. The nature of the steps can vary among the platforms.
These steps are:
Step 1: Register for a Minspy account and get a subscription plan based on the target device- Android or iOS.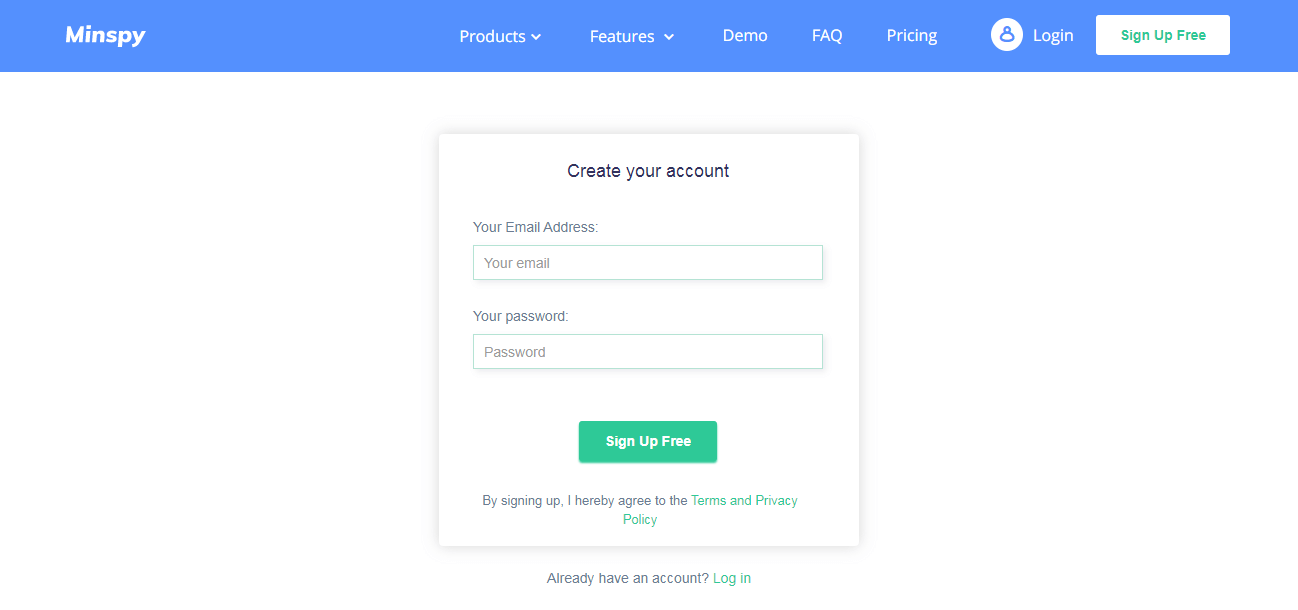 Step 2: a.) If you want to hack an Android device, download and install the Minspy app on it from the link that you will see after sign up. As mentioned earlier, the app is going to be completely hidden.
b.) If you want to hack an iPhone, you just need to verify the iCloud credentials of the target phone with Minspy.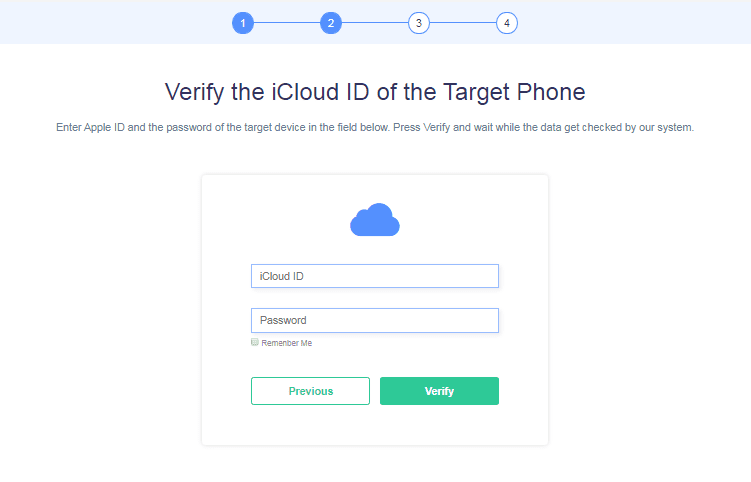 Step 3: Click on 'Start' and the installation will finish. You will then be taken to your dashboard.
You can use all the features of Minspy from its dashboard. Let me tell you about a few of the Minspy features that you will like the most:
1.3 Things Minspy Can Do For You
There are many things that Minspy is capable of when it comes to hacking a cell phone. It is equipped with over 35 features, and every feature is worth it. Some of these features include (but are not limited to):
Social Media Spying:
The social media spying module gives you each and every message of the other person's social media account. This includes the sent as well as received messages.
Keylogger
Keylogger is one of the best Minspy features. With its keylogger, you can find out everything that the other user types on their phone. This includes usernames, passwords, messages, and even the web searches.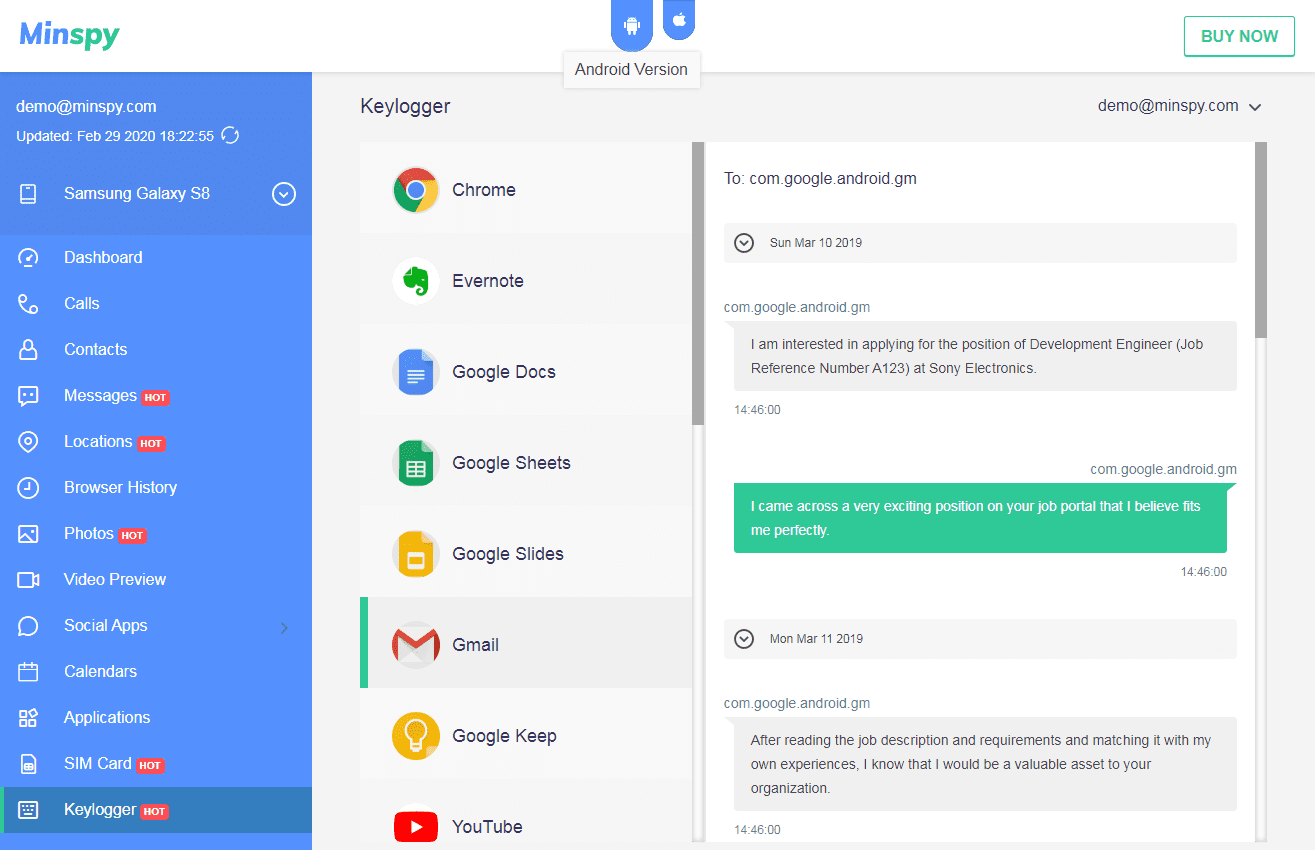 Location Tracking
Location tracking is the most used feature of Minspy. It gives you the live location of the person all throughout the day. You can also set boundaries on their location with geofencing.
Application Monitor
This feature gives you complete access to all the apps that are installed on the other user's phone. You can even block their access to any of these apps. Parents often tend to use this feature very much.
There are so many other features that it would be impractical for me to list them all. So how about you make my work easier by checking out the free demo of Minspy.
Wrapping Up
If you want to hack someone's cell phone, you now know about the perfect way to do it. You won't find any problem with this method. Even if you do, Minspy has a whole team of people wanting to help you out.
Reference :
This post is also available in:
Deutsch (German)
Español (Spanish)