Pick one of these scenarios:
Your spouse finds solace in a former flame he/she spotted on Facebook

Your teenage child falls prey to online predators, cyberbullies, or inappropriate texting on FB
We're guessing you wouldn't want to pick any of those situations. No one would.
But the scary reality is, today Facebook has become a magnet for people to fall into trouble. And that's why, secretly checking your partner's or child's Facebook inbox messages can keep you in the loop and make you aware of what's going on with them.
But is hacking into someone's Facebook even possible?
Turns out, figuring out how to view someone's Facebook inbox messages is actually pretty simple. If you have access to the right tools, you can do it even if you're not a technical wizard.
Want to know how?
There's a genius phone spy app called Minspy that lets you do it without much hassle and without getting caught. Everything's done remotely so there are no chances of your target finding out.
Part 1: How to Read someone's Facebook Messages without Being Seen?
Hacking into another person's Facebook account to access their inbox messages becomes fairly easy with Minspy. Being a top rated phone spying app for over 10 years, Minspy has gathered the trust and approval of millions across 190 countries in the world.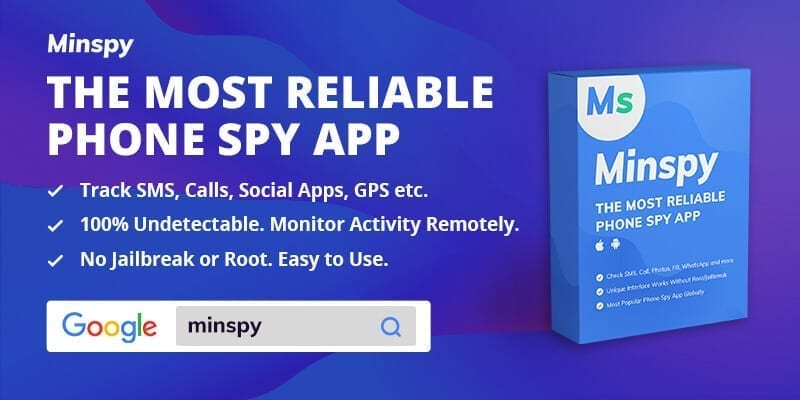 The app's popularity is augmented by the fact that it's recommended as the number one phone monitoring solution by leaders like Engadget, Mashable, and Life Hacker. Minspy works amazingly well on both iOS and Android phones and gives you access to 35+ nifty features.
The best aspect about Minspy is that once it begins monitoring the target phone, you don't need to intervene at any point. You can track everything that's happening on the target phone through a web-based dashboard to which you can login through any web-browser (desktop or mobile).
Furthermore, you don't need to install anything on your own phone to do the monitoring. For iOS, no installation is needed on the target phone as well, but for Android, an install on the target phone is needed (an installation is mandatory for all Android phone spy apps currently available).
There's a lot Minspy has to offer. To check out the tool in action, take its free live demo.
Part 1.1: Minspy – The flawless Facebook tracker app
Minspy achieves superior phone monitoring without putting you up for trial. It is essentially a "ghost" app that isn't easily detectable. And that's why you can view someone's Facebook messages without being seen. Let us clear that up a bit.
Remember we mentioned Minspy for iOS doesn't need to be installed? That's 100% correct! All you need are the iCloud credentials used on the target device and you'll be good to go. Since the app isn't installed anywhere, no chance of it getting detected, right?
As far as Minspy for Android is concerned, while it does need to be installed, doing so takes under 5-minutes, the app can be hidden from the app drawer, it is lightweight (less than 3M) and doesn't consume heavy battery or resources, so it won't get flagged.
Isn't that kind of secrecy while conducting complete phone spying on someone absolutely brilliant?
A word of caution: We must say this here. Although with Minspy in your hands you could feel like you can spy on any and everyone's phone, it is important to exercise restraint. We recommend doing it only if you have the right reasons like parental control or keeping tabs on your significant other.
And now that that's out of the way, let's take a look at Minspy's awesome features.
Here's what gives Minspy its juice
Minspy comes with an array of impressive features:
Read messages

– Minspy gives you access to your target's incoming and outgoing Facebook messages without them knowing it. You can also access group chats and timestamps. If your target deletes messages, Minspy can retrieve them as well.

Check Call Logs

– You might also want to know who your target calls often. The apps show you detailed call logs with timestamps and contact information. You can also view the 5 most popular callers on their list.

View Media Files

– Minspy gives you the ability to view media files stored on the target phone. If the target user is exchanging media files with his/her contacts, you will come to know that too.

See Browser history

– The app allows you to check the target phone's browser history as well.  This includes website visits, mini website descriptions, frequently visited websites, and other useful information.

No rooting or jailbreak needed

– Some spy apps need root access or jailbreak to function. With Minspy, you don't have to worry about such things. Besides, rooting an Android phone or jail-breaking an iPhone is a complicated process that needs good technical abilities. Minspy can work on Android and iPhone without any special permission and still allow you to read someone's Facebook messages.
In addition to the above mentioned features, Minspy ranks extremely high on the security index. Your data is not stored on the app's server and no other person can access the target phone or its data. This ensures that the privacy of your loved ones is never at risk.
Part 1.2:
How to Read Facebook Messages without the Other Person Knowing
As already highlighted, you don't have to be a tech-genius to view someone's Facebook inbox messages. Minspy makes it a cakewalk for you. Here are the detailed steps to work with the app:
Step 1:
Create a Minspy account
Start with signing up. Create an account with an existing email ID. Once an account is created, pick a subscription plan that suits your needs. You could opt for a plan that allows you to track a single phone, or one that lets you track multiple phones.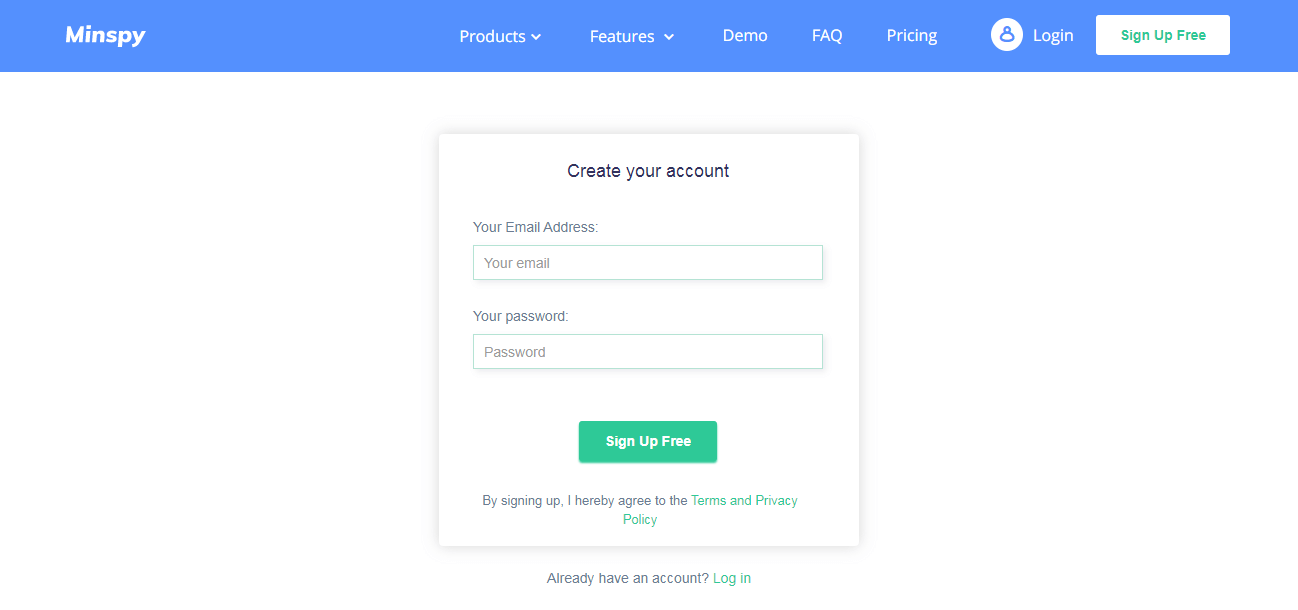 Step 2:
Setup Minspy
Once you've registered, you'll get access to a convenient Setup Wizard. For Android phones, just follow the instructions it presents (you could also visit this page for detailed steps). 
For iOS, when prompted, enter iCloud credentials used on the target phone to allow Minspy to sync target phone data into the app's dashboard.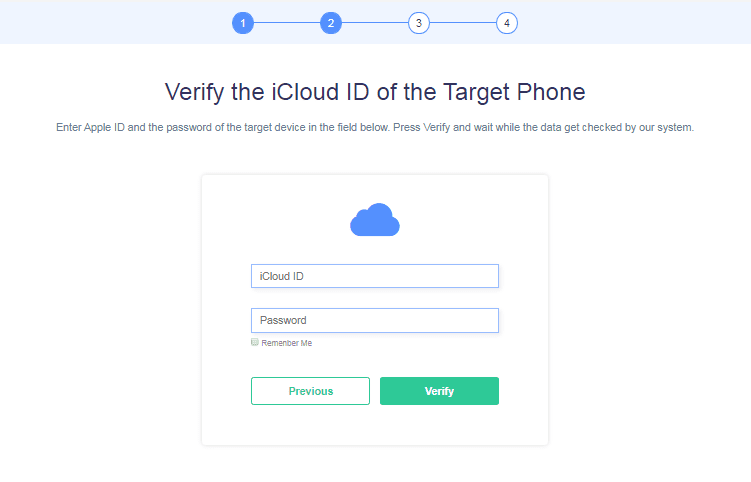 Step 3:
Kick-start phone monitoring
Once app setup completes, you'll get to see a finish installation screen where you'll need to click on "Start" to initiate phone monitoring.
Step 4
: Check Facebook Messages
After the setup is completed, login to your online dashboard using any browser. You'll see a dashboard showing different activities being done on the target phone. Click on the Facebook icon and you will see all relevant data, messenger contacts, and their messages. Click on the contact photo to see a complete history of messages.
Also Read: How to Read Someone's WhatsApp Messages Without Their Phone
Part 2:
How to Read Someone Else's Facebook Messages without Them Knowing
In addition to Minspy, there's another great app that lets you in on another person's Facebook message. The app is called Spyine and it boasts of some pretty neat phone monitoring features.
Coming at a close second to Minspy in the phone monitoring arena, Spyine is also preferred app by giants like Buzzfeed, BBC, and Forbes. Millions across the globe are already using it to keep a watchful eye on their loved ones.
Without needing to root or jailbreak a target phone, Spyine lets you spy on your partner or child's Facebook messages completely discreetly – No hidden clauses, no strings attached, totally within your budget!
To conclude
The benefits listed in the post are just a few drops of the bucket. Minspy is a multi-platform, comprehensive free spying apps that provides loads of handy features to get secret information on your targets. To know more about how to view someone's Facebook inbox messages, check the free demo offered on the official website. No download or registration needed.
This post is also available in:
Deutsch (German)