A cheating spouse is every married man's worst nightmare. However, no matter how much everyone hates it, it happens. It is no longer the old days where only men were prone to cheating in a marriage. In fact, in this day and age, women tend to cheat as much as men do.
Therefore, if you have even the tiniest of suspicion that your wife is cheating on you, you should not take it lightly. There might be more truth to it than you think.
With the internet, the rate of cheating has actually skyrocketed. More and more people are committing cheating through social media apps, even doing it with strangers that they don't even know. And I am not just talking about physical cheating; emotional cheating is just as worse.
However, it can be hard to find a way to know for sure if there is any truth to your suspicions. Or should I say- it was hard to find the truth before you read this guide completely.
Today, in this guide, I am going to tell you ways through which you can find out if your partner is faithful to you or not by reading your wife's text messages and other phone activities.
You May Like: How to Spy on My Girlfriend's Phone's Text Messages Without Touching It
Part 1: How to Spy on My Wife's Phone Without Her Knowing
To know your wife's true intentions and the darkest secrets that she is hiding, the best way is to spy on her cell phone secretly. You might have always thought that phone spying is something you just see in movies. It will actually surprise you to know that in most relationships, at least one person uses the phone spy app secretly to track the other person's phone.
And it is not how you see it in the James Bond movies. While most phone spy apps are worthless, here is one that can do the job for you without needing any high standard knowledge of technology on your end:
1.1 Minspy- The Answer to Your Prayers
Minspy is a phone spy app that is used by most people to keep an eye on their partner. It works for getting you the data of an Android and iOS smartphone remotely. And when I say remotely, I mean it. You won't need the phone to be on the same wifi network or the same house or even the same country.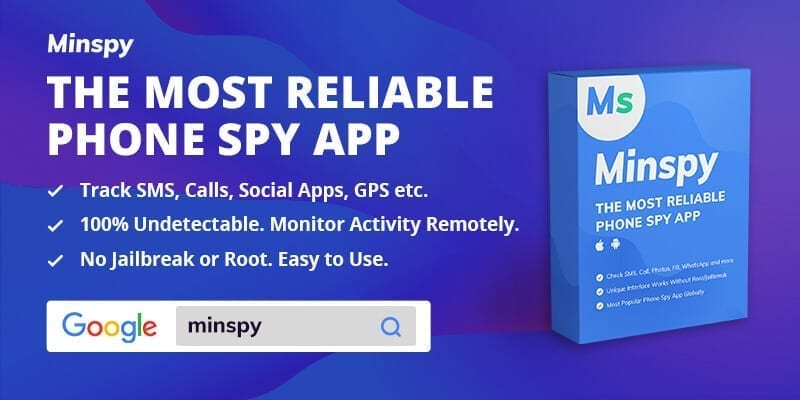 After the initial setup, you can use Minspy from any corner in the world to know what your wife is up to. All this happens secretly so your wife never knows that you are keeping a tab on her. Imagine the comfort this would give you when you are away on a tour and your wife is at your house alone.
The Perfect Phone Spy Solution
There is a lot that it takes to make a phone spy app perfect. After all, we all know how many scams there are going on out there. However, Minspy is more than perfect, and I mean it when I say it.
Take a look at all that it offers:
Minspy's Dashboard
Minspy works through a web dashboard that opens in any web browser you like. It is like using Facebook from the web browser. You just log into your Minspy account, and all the features of Minspy are available right on your screen.
Security and Privacy
With the progressing tech, people are becoming more and more concerned about security and privacy. This is why, Minspy employs top notch security measures to make sure your private data is safe.
In fact, none of your private data is stored on Minspy's servers. Therefore, even Minspy's own team can't view any private data you have. It is for your eyes only.
No Root or Jailbreak Needed
You won't need to root or jailbreak the target device in order to use Minspy. This is unlike what most other phone spy apps require, and a big relief for you. If you don't know much about rooting or jailbreaking, take it from me that it is very hard and complicated.
Interface
You don't need to be a tech pro in order to use Minspy. Minspy is designed to be easy to use, and anyone and everyone can use it. The ease of use is one of the best things that people like about Minspy.
I know it can be a lot to believe all at once. Minspy understands this, and this is why it offers you a free live demo to evaluate its features for yourself. You won't have to create an account or download any app to try out the free demo.
Spy on Your Wife 'Without Her Knowledge'
No one uses detectives in this day and age. After all, why would they when Minspy offers you the best spy features without even your wife finding out about it. Let us take a look at how this works:
Spying on Your Wife's iPhone
If you want to spy on your wife and she uses an iPhone, Minspy can give you her entire phone data without you having to touch her phone even once. This is possible due to the cutting edge technology of Minspy.
Since all iPhones come pre equipped with the iCloud features, all the data of an iPhone gets uploaded to the iCloud server. You cannot read this data directly since it is encrypted, but Minspy can.
Therefore, you can provide the iCloud credentials of your wife's iPhone to Minspy and Minspy will provide you with all her private data. It is as simple as that.
Spying on Your Wife's Android Phone
If your wife uses an Android phone, you will need to access the phone at least once in order to install the spy app on the target phone. This is compulsory whether you use Minspy or any other phone spy app. However, with Minspy, things are more in your favor.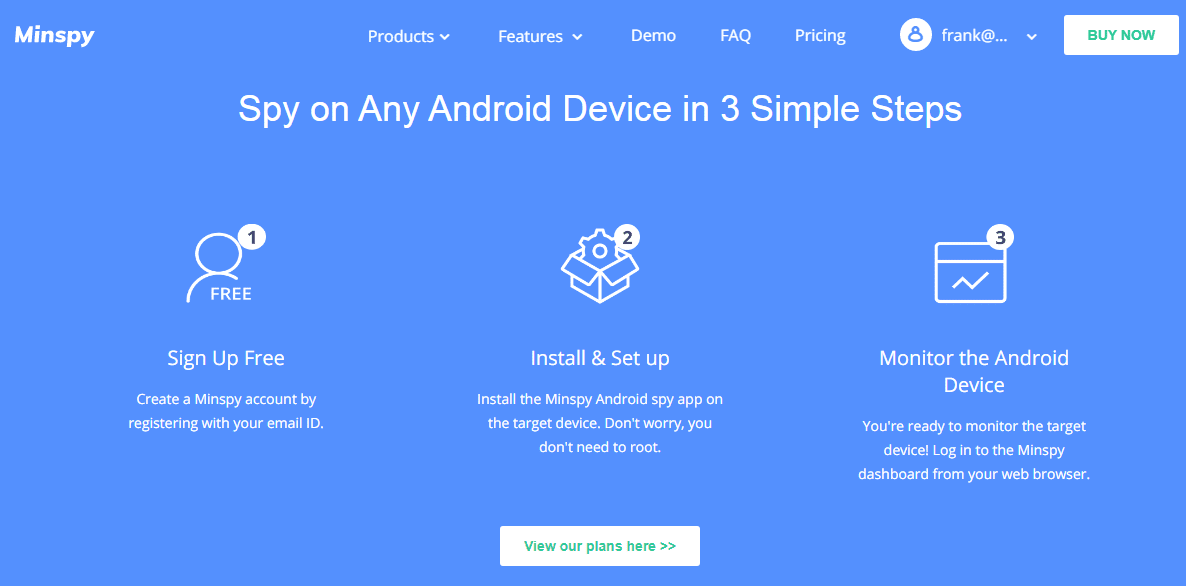 Minspy's Android solution is designed to be 100% hidden. This is because the app size of Minspy for Android is less than 2 MB. this means that it just takes a few seconds to install it. Once the app is installed, the app icon will vanish from your wife's phone.
Further, the app runs in the background without giving any notifications. It won't even consume any battery, so your wife will never get suspicious that anything has changed.
And if you ever feel like uninstalling the app from your wife's phone, you won't need to touch her phone. You can uninstall it remotely from the Minspy dashboard, that can open in any web browser you use.
1.2 How to Spy on My Wife Without Her Knowing
Using Minspy to spy on your wife's phone is very easy. You just have to follow these steps:
Step 1: Create a Minspy account and get a subscription plan based on your wife's phone- Android or iOS.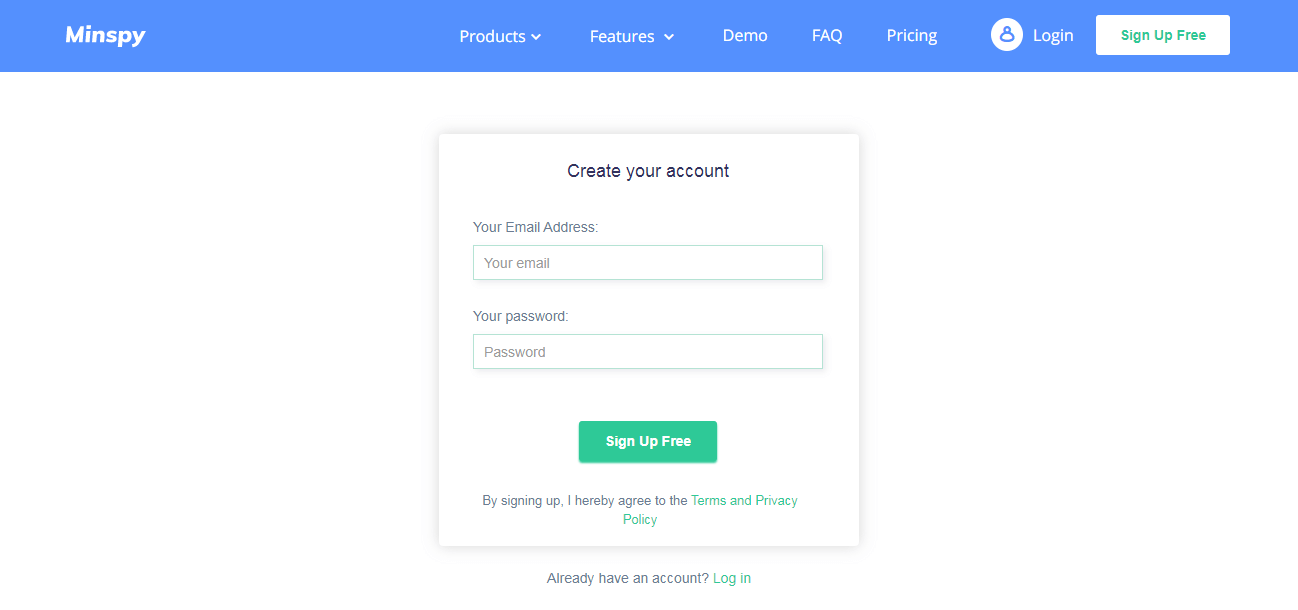 Step 2: a.) If your wife uses an iPhone, verify her iCloud credentials with Minspy.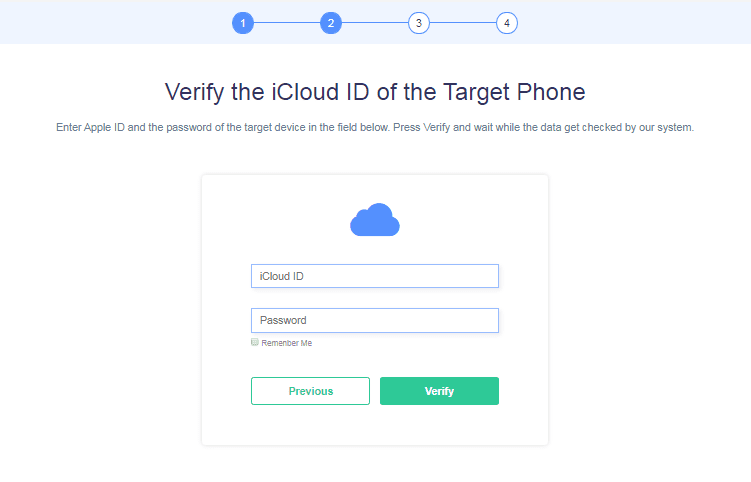 b.) If your wife uses an Android phone, download and install the Minspy app on your wife's phone from the link mentioned in the setup guide.
Step 3: Click on 'Start' and you will be taken to your dashboard.
Once you are on your dashboard, you can use all the Minspy features. All the features are available on the left hand side of the dashboard as dedicated tabs. To use any feature, you just have to click on its tab.
Takeaway
If you followed the steps I just mentioned, and download a useful keylogger. You would already have your wife's data on your screen by now. And if you did not follow the steps side by side, what are you waiting for? The sooner, the better. I am sure you will be thanking me later.
You might interested in the video from Vicky if you are suspicious that your husband might be cheating.
This post is also available in:
Deutsch (German)
Español (Spanish)