Monitoring a Snapchat account can often come in handy. You might want to look at your partner's Snapchat account to learn if they are loyal to you or not. After all, we all know how many people cheat online on all these social media platforms.
Not only that, but Snapchat monitoring is also helpful when you want to see other peoples Snapchat history, especially your children. Children are the most prone to being exploited on the internet, with all the cyber crime going on out there.
Therefore, monitoring the Snapchat account of your loved ones is the best thing to do. While it can seem like a daunting task, you will find all the help that you need here. All you have to do is read this guide and you will know how to monitor someone's Snapchat account.
Part 1: How Can I Monitor My Child's Snapchat
Monitoring your child's Snapchat is as important as telling them not to each too much candy.  You have to make sure that they are safe even when they are not in front of you. Snapchat monitoring turns out to be the best way to do that.
However, since your child's private data is at stake, you cannot just go with any random Snapchat monitor. This is why I spent hours trying to find the safest Snapchat monitor that works without your child finding out about it. Here it goes:
1.1 Minspy- An App that Every Parent's Needs
Minspy is a phone monitoring solution that is used by countless parents across the globe to keep a tab on their kids' Snapchat activity. In fact, parents can use Minspy to know anything that their children are doing on their phone in any app.
When it comes to your child's safety, there is no alternative to a phone monitoring app such as Payoneer. After all, we all know what kind of content and people can be found on Snapchat nowadays. The last thing you would want is for your child to talk to them.
There are several other things that Minspy has incorporated into its design to be oriented towards parents. Let us go through some of them:
Why Do Parents Love Minspy?
Minspy is the first choice of parents that want to monitor their child's Snapchat activity. It is due to the following reasons:
Secret Monitoring
With Minspy, your child won't find out that you are keeping an eye on them. This is because it works in a completely hidden manner. Children don't like their parents knowing what they are up to on Social Media. Therefore, Minspy handles this with care.
Data Privacy
When you are monitoring your child's phone, data security is a big deal. You wouldn't want the private data to be leaked or seen by third eyes. This is why Minspy takes an extra step when it comes to data security.
None of your private data is stored on Minspy's servers. Further, the data that you are monitoring can only be seen by you. Even Minspy's own team cannot view it.
No Root or Jailbreak Needed
Never fall for apps that ask you to root or jailbreak your child's phone in order to monitor it. Rooting or jailbreaking their phone is going to expose their data to hackers. After all, there are apps like Minspy available that work without needing root or jailbreak.
Web Dashboard
All the features of Minspy can be used from the web browser of any device after logging into your Minspy account. This is as easy as surfing the internet or using Facebook. Therefore, you won't have to download any app on your phone or PC.
Minspy's complete design is focussed on providing the best features and ease of use to parents. If you don't believe me, you can always try Minspy's live demo free. You won't have to create an account or download any app for that.
Now that you know about the app you want, let me tell you about how you can use the Snapchat monitor of Minspy. If your child uses an iPhone, you will find the steps in Part 2. If they use an Android phone,  you can move to Part 3 directly.
Part 2: How to Monitor Snapchat on iPhone Without Jailbreak
While iPhone's are known for their security, Minspy's high level of technology makes sure to penetrate those walls to give you eyes on your child's online activities. Monitoring Snapchat on iPhone is very easy, provided you follow the steps that I mention in this section.
First things first, let me clear you how Minspy's Snapchat monitor for iPhone works:
Monitor Snapchat on iPhone Secretly
When it comes to monitoring your child's Snapchat account with Minspy, things are simple and easy. You won't even have to touch your child's phone to view their Snapchat data. This is because it uses the iCloud feature that is present in all iPhones.
With the iCloud feature, all the data of an iPhone gets synced to the iCloud server. Generally, this is in an encrypted format so you cannot view it directly. However, Minspy is able to decrypt this data and bring it to your Minspy dashboard.
Therefore, all you need in order to use Minspy are the iCloud credentials of your child's iPhone. You can see their entire Snapchat data with Minspy once you have these.
Steps to Monitor Snapchat on iPhone
In order to monitor your child's Snapchat on iPhone, just follow these three easy steps:
Step 1: Register for a Minspy account. Choose iOS devices and get a subscription plan for them. It is on a year-round discount, so it will not cost much.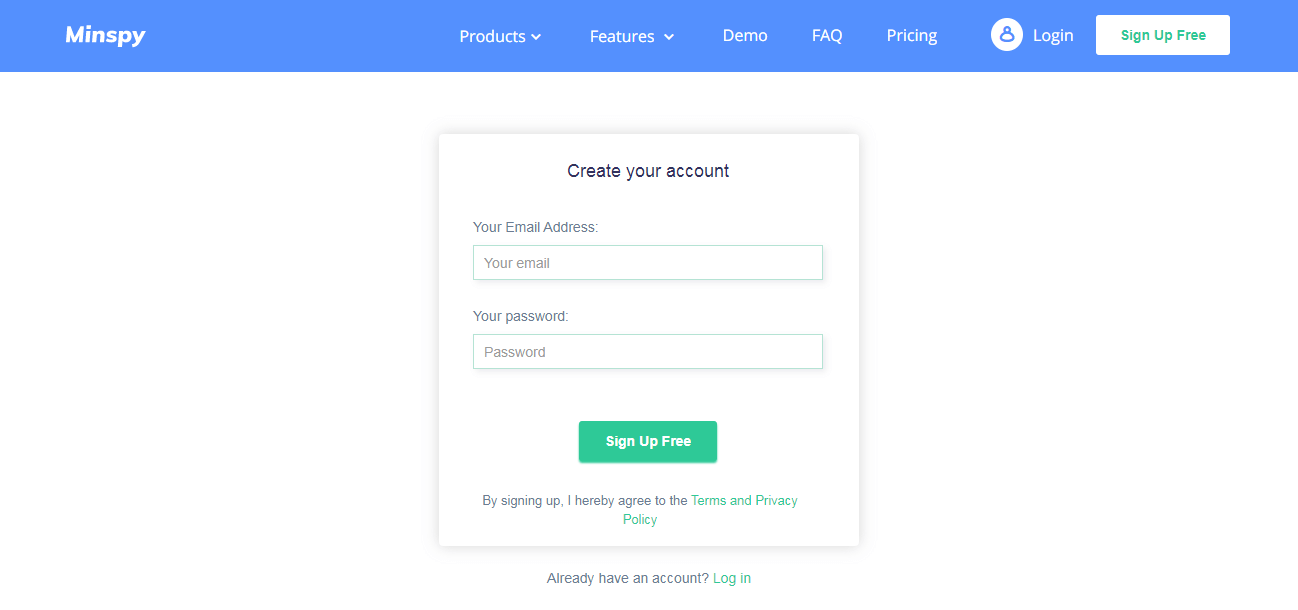 Step 2: Verify your child's iCloud credentials with Minspy.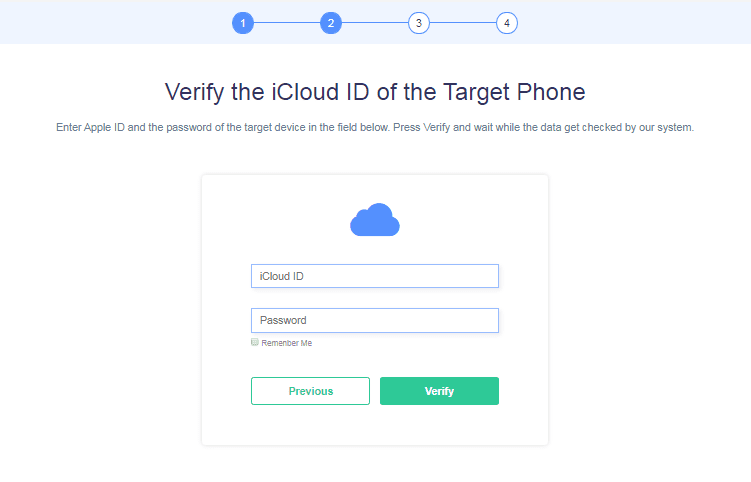 Step 3: Click on 'Start' and you are ready to monitor your child's Snapchat account.
Once you click on the 'Start' button, you will be taken to your Minspy dashboard. You can access all the Minspy features from here. In order to use any particular feature, you just have to go to its tab.
The Snapchat monitor is present under the 'Social Media Apps' option. It will give you all the Snapchat messages of your child, including details about the people they chat with.
Part 3: How to Monitor Your Kid's Snapchat on Android
While most Snapchat monitor apps don't work without rooting your child's Android phone, Minspy does. This is what makes Minspy stand out above the rest of these apps.
However, in order to monitor Snapchat on your child's Android phone, you need to install the Snapchat monitoring app on it. Don't worry, Minspy has a unique design for Android phones to make sure your child never finds out about this app. Confused? Let me explain:
Monitor Snapchat on Android Secretly
To monitor Snapchat on an Android phone, Minspy has an Android app specially designed for the purpose. Even though this app is installed on your child's phone, your child never discovers it and you can view their Snapchat stories without them knowing. Further, you only need just one time access to their phone.
To begin with, Minspy's Android app size is less than 2 MB, so it just takes a few seconds to install it. It doesn't even take any storage space on your child's phone so they never get suspicious about it.
Further, once you have installed the Minspy app on your child's phone, the app will vanish from their app menu. Only you get to launch this app with a secret code, which only you will know. This app runs in the background only and does not give any notifications as well.
It is designed to not even consume any battery. And if you ever feel the need to uninstall this app, you can do it remotely with the Minspy dashboard, that opens in any web browser you use.
Therefore, after the first time access, you won't have to touch your child's phone ever again. This is the magic of Minspy.
**If any app claims to monitor messages of an Android phone without installing an app on it, that app is a scam. The design of Android devices makes app installation on the target phone mandatory. Therefore, stay away from these apps that make false claims.**
How to Monitor Kids' Snapchat on Android Phone
If your child uses an Android phone, you can follow these steps to monitor their phone:
Step 1: Register for a Minspy account and get a subscription plan for Android devices.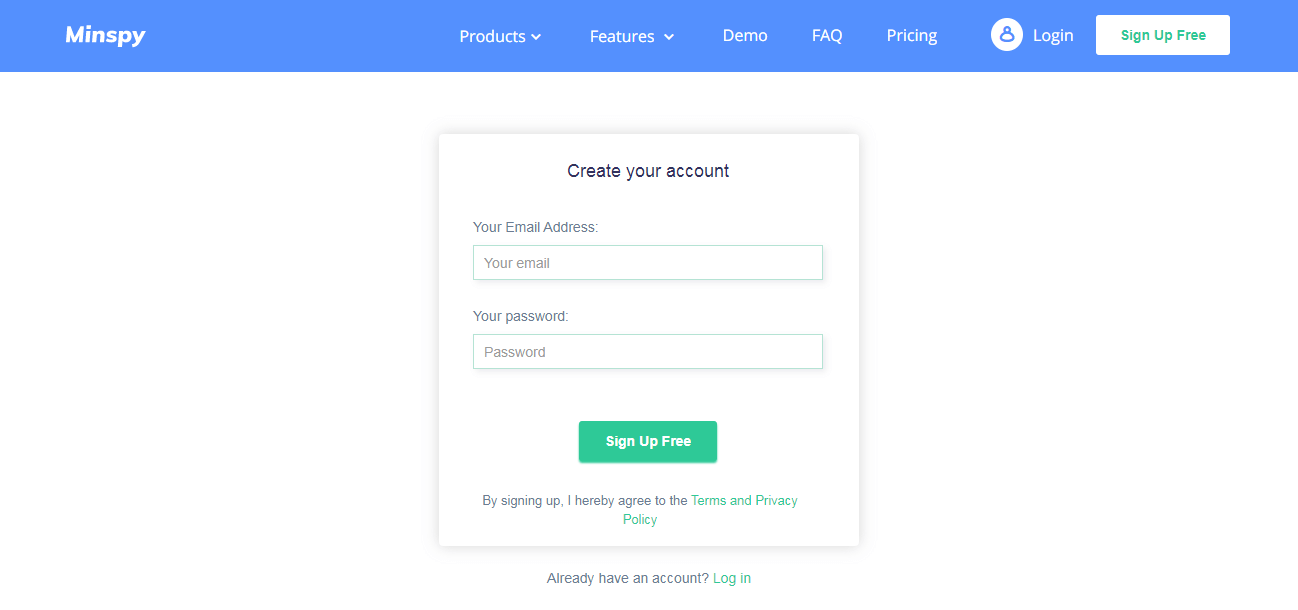 Step 2: Download and install the Minspy app on your child's phone. The link will be mentioned on your screen after you get the subscription plan.
Step 3: Click on 'Start' and you are ready to monitor your child's Snapchat.
Once you click on the 'Start' button, you will be taken to your Minspy dashboard. You can find the Snapchat monitoring feature here under the 'Social Media Apps' tab on the left hand side.
You can even use Facebook monitor, Instagram monitor, and other social media monitors present under this section. There are a lot of features you get, so make use of each of them.
Wrapping Up
If you were wondering about how to monitor Snapchat, you now know all there is to it. All that is left is for you to try out the steps that I mention here. It will take less than 5 minutes for Minspy to provide you with your child's Snapchat data.
This post is also available in:
Deutsch (German)