Out of all the social media apps, none has made the world go crazy as much as Snapchat.
On Snapchat, people can share private videos/ pictures/text/drawing over a single click. To offer all these together, there is a Snapchat story feature. The admin can select the viewers and share the stories with them.
What if you're not in the viewers' list but you want to view them?
In that case, you must learn about how to view Snapchat stories without them knowing. And a powerful remote monitoring app Minspy is what can help you view someone's Snapchat without anyone knowing about it. Read ahead to know how to do so with this app, and why.
Part 1: How to View Snapchat Stories without Them Knowing
Snapchat stories are the best way to share tons of stuff in one goes with their friends. If you want to learn about how to view Snapchat stories without being friends then you must look for a tool that can see other peoples Snapchat history in real-time.
Minspy is our first and foremost choice in this regard.
With its powerful AI and top-notch machine learning, this remote monitoring app lets you view the Snapchat pictures online without letting anyone know about it.
It's web-based and rooting/jailbreak free operations are what made the entire world go ga-ga over it. Today, millions of users in more than 190 countries are swearing by Minspy.

Don't believe in our words?
Then, there are many leading media houses that are supporting it in full-swing. iGeeksBlog, Life Hacker, and PCMag are a few of them.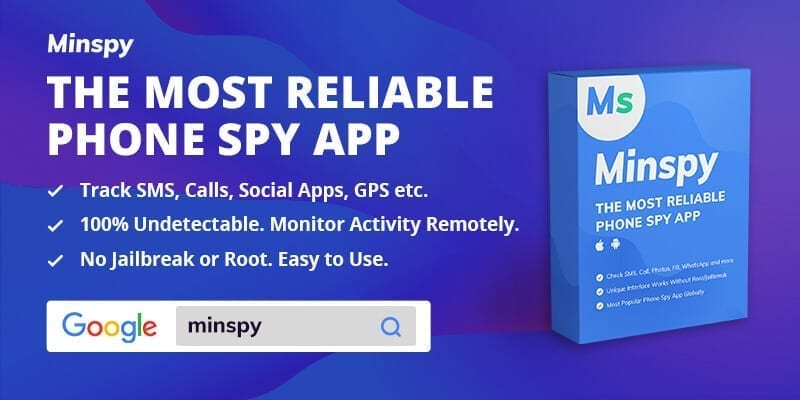 View peoples' Snapchats without any worries without them knowing
Well, you must be thinking about how it's possible as posts at Snapchat can vanish away within 10 seconds. In fact, Snapchat stories also stay there only for 24 hours. But with Minspy, it is easy. Let's tell you how it works for iOS and Android devices, respectively.
Minspy comes with a very responsive and interactive user-interface that lets you achieve your goals effortlessly. The best part is it maintains the same kind of security and effortlessness regardless of the type of targeted device platform.
Whether you need to use it for iOS or for Android, it backs you all the time.
When your target device uses iOS
For the iOS target phone, Minspy's iOS solution offers you a 100% web-based solution. With its web-based interface, it keeps the need to access the targeted device away and gives you full control over it.
Using any of the devices/browsers, you can access this web-based solution. The only two prime requirements to get started with this is a valid Minspy account and right iCloud credentials of the targeted device.
Using these two things only, it helps you to view Snapchat pictures online, view old Snapchats, and Snapchat history without getting closer to the targeted device.
When your target device uses Android
Minspy doesn't disappoint all those who want to monitor Snapchat of others on an Android device. Its Android solution comes with a very compact size (less than 3MB – can you believe in it?), and can run in stealth mode.

As soon as you choose the stealth mode, the app's icon disappears from the app list and works from behind the curtains. So, no can. Literally, no one can ever find out about its presence on the targeted device.
Its flawless performance deserves a special mention. While it's at your service, it doesn't hamper the targeted device's performance, doesn't consume much of the phone's battery, and comes with a remote uninstallation facility.
All these things ensure that you always play safe with Minspy. Also, in both ways, there is no compromise on your data and security. None of your data will be exposed in the malicious outer cyberspace as Minspy doesn't save your crucial data on its server.
Hence, peace of mind and data safety is your takeaway with Minspy.
To have a better understanding of how things work, this free live demo is what you should definitely refer to.
How to view friends' old Snapchat stories with Minspy?
As well all know that stories on Snapchat vanish once and for all, you may face a hard time learning about viewing old Snapchats. Well, you can get hold of it easily if you've Minspy by your side. With its real-time tracking, it can keep a note of entire Snapchat history and let you view old Snapchats.
It's so quick in data capturing that as soon as the targeted person posts any story on Snapchat, it captures and notifies you about the same.
You can either gain access to the feed via opening your dashboard or get them directly in your email box.
Why Use Minspy for viewing Snapchat Stories?
Minspy's assistance is far-flung. It does not require sending a request to your friend and spy on them in a typical way. Instead, this solution keeps your spying activities secret while being 100% safe.
Another reason behind the huge success of Minspy is its ability to spy on tons of things with the same ease and effortlessness. By using this, you can:
Learn about the live location of the targeted device.
Check their Call History and contact list.
Perform Social Media Monitoring for Whatsapp, Line, Facebook, Instagram and many more apps.
View Media Stored/Shared/Received
Read their SMSs, social media conversations and iMessages
Figure out about the apps used & installed
Part 2: How to Read someone's Snapchat Messages without them knowing
We're confident that you have already started loving Minspy after learning about the ease that it brings while you aim to know how to view people's Snapchats. After knowing it better, it must be the best choice you can ever make.
Sometimes, having two choices is always better. That's why we have come up with another reliable & trustworthy way to view private Snapchats without anyone knowing about it. And that second choice is Spyier.
Laced with 35+ remote monitoring features, Spyier is helping millions of users to view Snapchat pictures online without anyone letting them know about it. You'll become a die-hard fan of Spyier once you'll learn about its user-friendliness and secure operations.
Without asking you about high-tech knowledge and rooting/jailbreak, it enables a user to learn about everything related to how to view Snapchat history. No other app has such a high caliber. Only Spyier and Minspy have the power to do it.
Spyier's offerings related to Snapchat messages related spying
Spyier comes with 100 % discreet and stealth operations. Whether you're using it for Apple's marvel iPhone or need it for Android, you're going to enjoy the same ease and security in both cases.
While it's iOS solution shun the ritual of getting access to the targeted device to view private Snapchats as it has a web-based interface, it's Android app has the ability to go undercover upon selecting the stealth mode.
You can access its iOS solution using any of your devices/browsers and don't need the targeted device at any stage. This lets you stay away from any danger when you want to know about how to view Snapchat's story without adding.
Final words
Keeping tabs on things happening on Snapchat is not easy. But thanks to the noble and cut-above technology of Minspy that has made it happen. With its risk-free and discreet operations, you can take a breather while you learn how to view Snapchat stories without being friends in detail.
You'll never get caught in the act with it and we are glad that we have chosen it above all. Other than Minspy, the next tool that has ruled over our hearts is Spyier. Build with equal diligent AI, it also keeps you safe at every stage.
So, next time you need to learn about how to read Whatsapp messages without them knowing then Minspy should be your first pick. Good Luck!
This post is also available in:
Deutsch (German)