Do you want to have the entire data of a cell phone on your own phone or PC? Cloning someone's cell phone is seen by people as something impossible, due to how complex the movies portray it to be.
However, while cell phone cloning is indeed a form of hacking which require complex codes, there are ways available which make sure that you won't have to do the hard work for yourself.
In order to use the methods that I am going to tell you today, you won't need to touch the other person's phone and yet you will be able to have every bit of their data on your screen.
You can also apply these methods on your own device if you want to have its data on another phone or your computer.
So let us get into the guide right away:
Part 1: How to Clone A Phone Without Touching It
When you are cloning a phone through the methods that I prescribe, you can spy on a cell phone without having it even once. Yes, that is true. The best part is that you could be a total novice about technology and yet these ways will work like magic.
Therefore, let me start with the first (and my favorite) way to clone a phone remotely:
1.1 Minspy- Get a Phone's Data Bit for Bit
Minspy is a phone cloning app which makes sure that you don't have to go through herculean tasks in order to clone a phone's data. It offers Android and iPhone cloning features which any user can utilize for their data tracking needs.
It is used by millions of users globally to clone the cell phones of someone they know without them finding out about it. Generally, the major portion of this segment includes people who want to clone the cell phones of their partner or their child.
You will find many phone cloning apps on the play store or app store of your phone. However, none of them comes even close to Minspy phone cloning service. This is because of the following reasons:
Web App:
You don't want anyone to see a secret phone cloning app on your phone, do you? Well, most people don't, which is why Minspy can be through its dashboard which can open on any web browser that you prefer.
Data Security:
When you are cloning your private data, it is understandable to want to be assured that your data is truly secure and private. To ensure that this happens, Minspy does not store any of your private data on its servers. Even Minspy's own team cannot view it.
No Root or Jailbreak Needed:
In order to clone a phone using Minspy, you don't need to root or jailbreak the target phone. This is unlike most other secret phone cloning apps, which make it mandatory to root or jailbreak the target phone as the first step.
Ease of Use:
Minspy is not like those other phone cloning apps where you would need a tutorial in order to learn how to use it. Using Minspy is a piece of cake, and anyone and everyone can use it with ease.
There are many other cool reasons that make Minspy the perfect way to clone a cell phone. Since explaining them one by one can take a long time, it is best to check out the free Minspy demo. It shows you all that Minspy does and how it does it.
To make things SIMple for you, let me tell you about how to clone an iPhone using Minspy in this part. If you want to clone an Android phone, you can directly skip ahead to Part 2.
1.2 How to Clone an iPhone Using Minspy
Minspy's iPhone cloning solution allows you to clone an iPhone without even having to touch the iPhone that you wish to clone. There is no need for installing any app on their iPhone or need it to be in close proximity to you.
This is accomplished through Minspy's iOS solution, which supports all iPhone models out there regardless of the version or the operating system.
Since all iPhones come with the iCloud feature preinstalled when you get the iPhone, the data of an iPhone automatically gets synced to the iCloud server. Minspy utilizes this iCloud backup to provide you all their private data that you need to be cloned.
Therefore, in the entire process, you never touch their phone or alter it in any way. There is no jailbreaking or app installation needed. This is what makes the Minspy's iPhone cloning solution so awesome.
1.3 Steps to Clone an iPhone with Minspy
In order to clone an iPhone with Minspy, you just have to follow these three easy steps:
Step 1: Create a Minspy account and get a subscription plan for iPhones.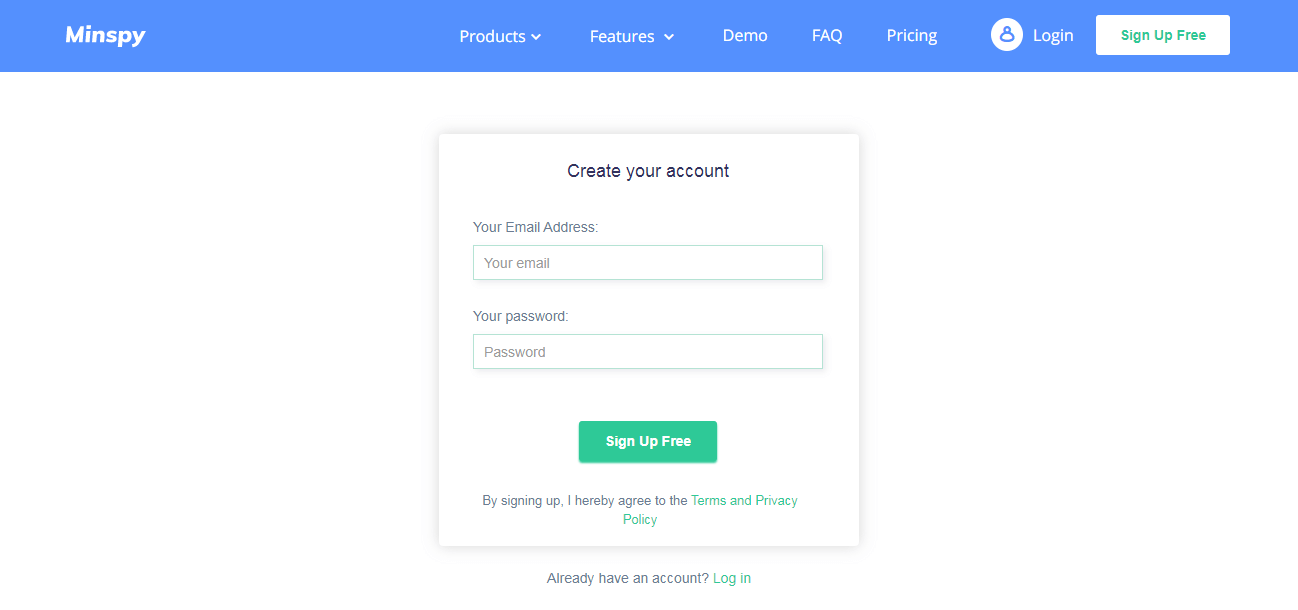 Step 2: Verify the iCloud credentials of the target iPhone with Minspy.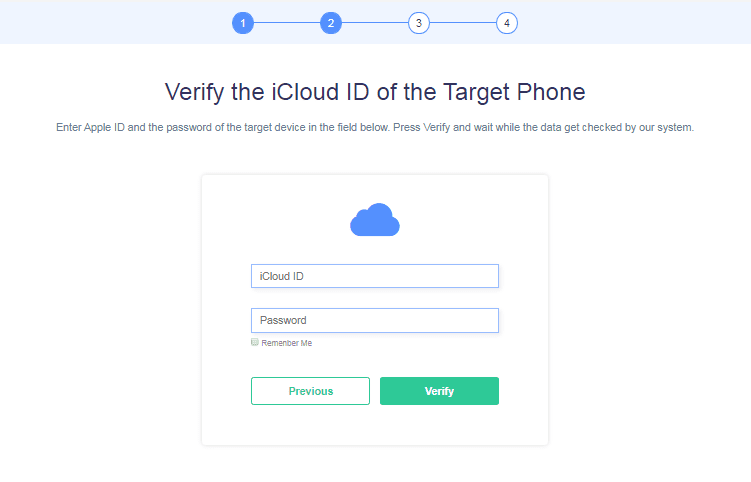 Step 3: Click on 'Start' and you are ready to clone the target device.
Once you click on the 'Start' button, the configuration will finish and you will be taken to your dashboard. From here, you can choose which data you wish to clone since everything is sorted by categories, such as calls, messages, etc.
Now let me take you through Minspy's solution for cloning an Android phone:
Part 2: How to Clone Someone's Phone Without Them Knowing
Cloning an Android phone is easy, cloning them without the person knowing is hard. However, if you are using Minspy, you won't really get to feel the difficulty of the process since Minspy does all the hard work for you.
2.1 Cloning an Android Phone with Minspy
When you want to clone an Android phone, you need the cloning app to be installed on the target phone regardless of which app you use. This is due to the different architecture of Android phones.
You might think that if you are installing the phone cloning app on the target phone itself, the user is bound to find out that you are trying to clone their phone.
However, Minspy's Android solution makes that happen. Even though you are going to install the Minspy app on the Android phone, the phone owner will never know that you are cloning their phone. This is due to the specialized design features of the Minspy's Android app.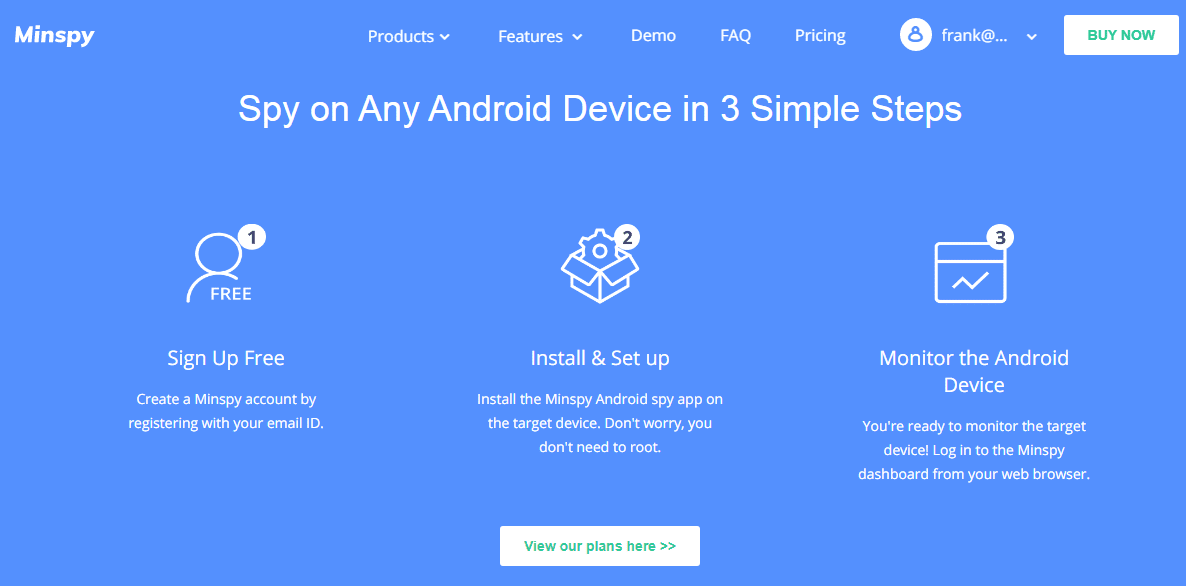 To begin with, the size of the app is around a couple of MBs. this means that it will install in a matter of seconds. Once installed, the app icon will completely vanish from the app menu of the target phone. Only you can launch it, but you won't need to launch it.
The app runs quietly in the background without giving any notifications. It doesn't even consume any battery of the target user too. Therefore, they will never be suspicious that you have got something going on their phone.
After the first time access, you never have to touch their phone ever again. Even if you want to uninstall the app from their phone at any time in the future, you can do it remotely from the Minspy dashboard that opens in any web browser you use.
Therefore, Minspy for Android will always clone an Android phone without them knowing.
2.2 Steps to Clone an Android Phone with Minspy
In order to clone an Android device with Minspy, you just need to follow these easy steps:
Step 1: Register for a Minspy account and get a subscription plan for Android devices.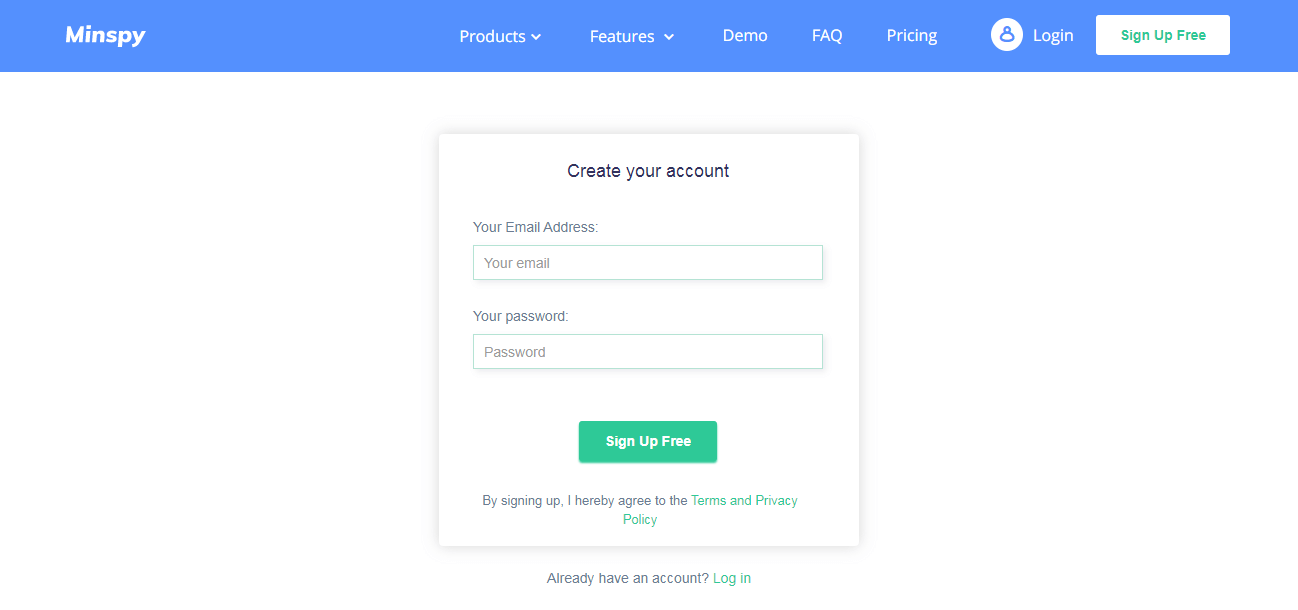 Step 2: Download and install the Minspy app on the target device from the link that is mentioned during the Minspy setup wizard. Like I said before, the app is going to be completely hidden.
Step 3: Click on the 'Start' button and the configuration process will finish. You will be taken to your dashboard.
You can use all the features of Minspy from your dashboard. As will be quite evident after you use it for the first time, there is nothing better than Minspy for cloning an Android phone.
You May Like: How to Spy on Someone's Phone
Part 3: How to Clone A Cell Phone Without A SIM Card
You don't need a cell phone at hand to clone its data. In fact, you can even clone its contacts and messages without having to insert any SIM card on the target phone.
Spyier is a great way to accomplish this. Generally, people copy the data of a cell phone by inserting their SIM card on the phone and copying the contacts and a few messages to the SIM. However, with the latest tech, this way is not really feasible.
Therefore, people who are looking for the perfect cell phone clone find Spyier to be the answer to all their troubles. If you want an alternative to Minspy, you can definitely give Spyier a try.
Part 4: How to Clone A Cell Phone Text Messages
Most people who are trying to clone a cell phone do it to read someone else's private messages or recover their own messages.
Both Minspy and Spyier come with the feature to read the messages of another phone. It is not just limited to the SMS messages of the phone.
Minspy's and Spyier's cell phone cloning service can even get you the social media messages such as their Facebook messages, Instagram messages, and even their WhatsApp messages.
Part 5: How to Clone A SIM Card
At times, with all the options available to clone a cell phone, there are people who are only seeking to clone a SIM card.
For these purposes, SIM card cloning methods are specifically available aimed towards providing you with the data of someone's SIM card.
This data can include phone calls and messages that even the target user might have deleted from their phone.
However, the disadvantage of cloning a SIM card is that you will have to buy a SIM card cloning device which can turn out to be a costly investment.
Once you have bought the SIM card cloning device, you can try to sneak their SIM card out of their phone. It is then inserted into the SIM card cloning device.
Then the data of the SIM card is copied into your computer, with the SIM card cloning device connected to the latter. Further, usually, you need to copy the SIM card data into a separate SIM, which you have to purchase separately.
Part 6: How to Clone A Phone Number
Last but not the least, there is another way to spy a cell phone data. This way involves using the phone's original cloning feature that is nowadays present in most cell phones.
These phone cloning apps are generally a default feature that most phone manufacturers are doing nowadays. For example, in order to do a Huawei phone clone, you can use the 'Phone Clone' app that Huawei offers freely. These apps can also be found on the play store.
However, using such apps require you to have the phone you wish to clone, and the phone on which you want to transfer the data. Therefore, it is obvious that the target user is going to find out that you are cloning their phone if you use this method.
Wrapping Up
If you wanted a way to clone a phone, now you know how to do it perfectly. Choose any method that you like on this list, and you will have the data of the target phone on your screen within a matter of minutes.
Besides, if you are want to monitor what your employees doing in work time, you can watch this video.
This post is also available in:
Deutsch (German)