Think that your boyfriend is cheating on you? Well, I would have loved to tell you that is not true, but let us face it-  there are always men who tend to cheat, no matter how much you love them.
Women used to think that there is nothing they can do about it. That was more or less the truth, say a hundred years ago. However, in this day and age, that is not the case. The business world has benefited from technology years ago with mobile device management tools, BYOD management software and several other SaaS products. However, today, technology can also help secure and improve your personal lives and relations.
There are several things that you can do with a cheating boyfriend, provided you catch him in the act. And thanks to the technology we have today (and thanks to me for telling you what I am about to tell you), you absolutely can catch them red handed.
The best way to catch your boyfriend cheating is to read his text messages secretly. Did you know that you can read even his WhatsApp messages and Facebook messages without his knowledge? All thanks to the method that you are going to learn today here.
Part 1: How to Remotely Spy on My Boyfriend's Phone Without Touching It
Don't worry, this is not one of those lame tutorials that will ask you to spy on your boyfriend's phone by using his phone itself. There are ways through which you can spy on your boyfriend's phone even if it is in a whole different corner of the world.
And this method does not require you to have any sort of technical knowledge too. It is as simple and easy as using your Instagram account. Therefore, without making you wait, let us start:
1.1 Have Eyes on Your Boyfriend's Messages 24×7 with Minspy
What is Minspy you ask? As it just happens, Minspy is the most popular message spy app in the world, used by millions of people globally. It works by spying on your boyfriend's Android phone or iPhone, and forwards you any message that they get.
And when I say forward, I do not mean it in the way like you forward messages to your friends on social media. Minspy provides you with all the data of your boyfriend's phone (including their messages), without him having a clue about it.
While you might already be convinced on using Minspy, I am still not done telling you about its cool features.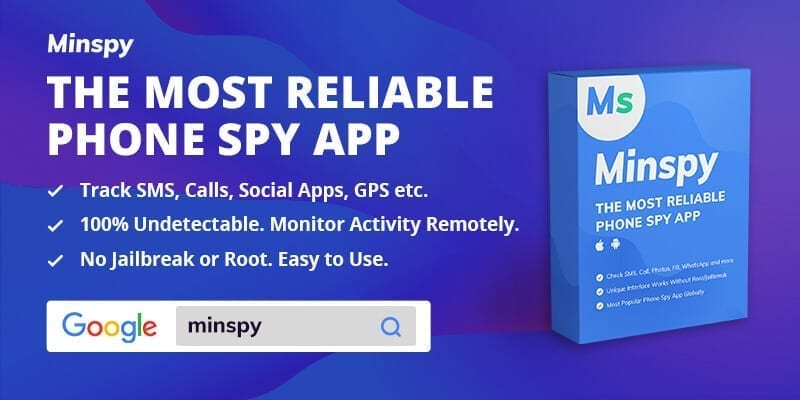 Here are a few of them:
Web App
Minspy is a web app. You won't need to install any app on your phone or PC in order to use it. You can use it from the Minspy dashboard, that opens in any web browser you use.
Data Privacy
I understand that data privacy must be very important to you, and I guess Minspy understands it too. This is why it uses the best data security measures in the world.
It does not store any of your private information on its servers. Only you can view the messages that you are spying.
Secret Message Spying
With Minspy, your boyfriend will never know that you are spying on him. In fact, you might not even need to touch his phone even once. I will tell you more about it in a short while.
Easy to Use Interface
Minspy is not like the spy app that you see in movies. It is very easy to use, and you aren't going to face any problem with Minspy. Even if you are doubtful about something, Minspy has a lot of user support executives always eager to help.
There are many other things that make Minspy ideal to monitor your boyfriend. To know more of these things, you can always check out the free live demo that Minspy offers.
Let me detail you about Minspy's solution for iPhones here. If your boyfriend uses an Android phone, you can move to Part 2 directly.
Spying on iPhone Messages Secretly
When it comes to reading your boyfriend's iPhone messages, you won't need to access his iPhone at all. This is made possible by Minspy's iOS solution, which is a technology marvel in itself.
Since all iPhones have the iCloud feature in them, the data of an iPhone gets uploaded to the iCloud server automatically.
Minspy makes use of this iCloud data to extract his messages and forward them to your Minspy dashboard. The process is very easy and instantaneous. You just need to learn how to set up Minspy for the first time (which I will teach you in later sections).
1.2 How to See My Boyfriend's Text Messages Without His Phone
If you wish to see your boyfriend's private messages, all you need to do is follow these three easy steps:
Step 1: Register for a Minspy account and get a subscription plan for iPhones.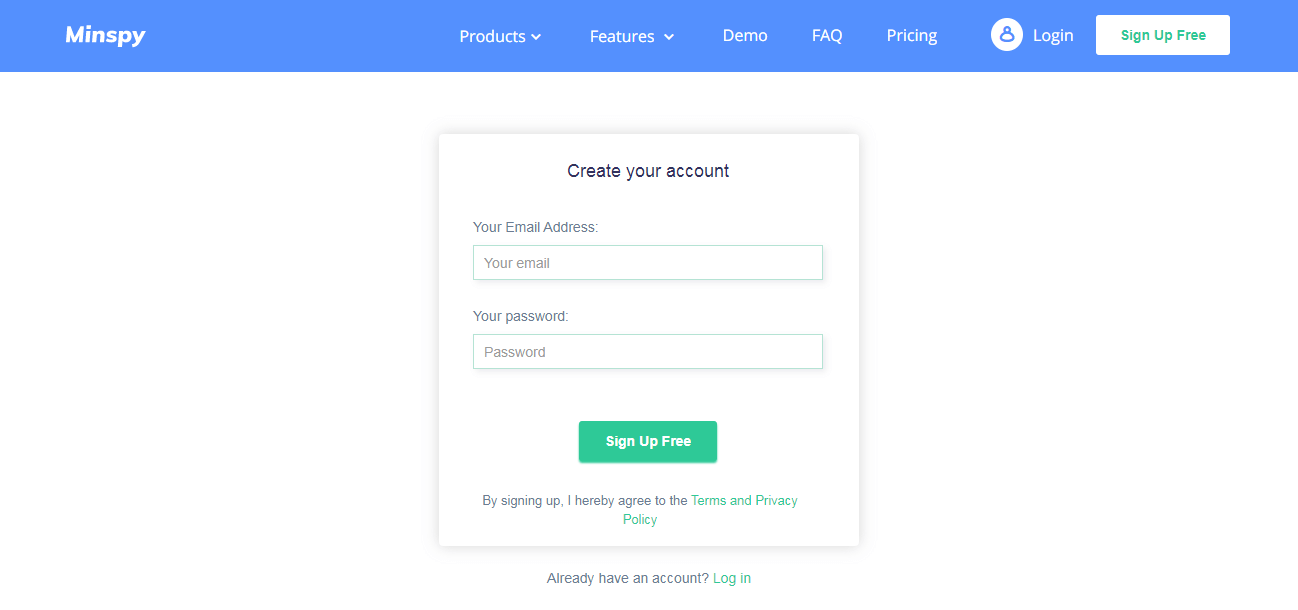 Step 2: Verify the iCloud credentials of your boyfriend's iPhone.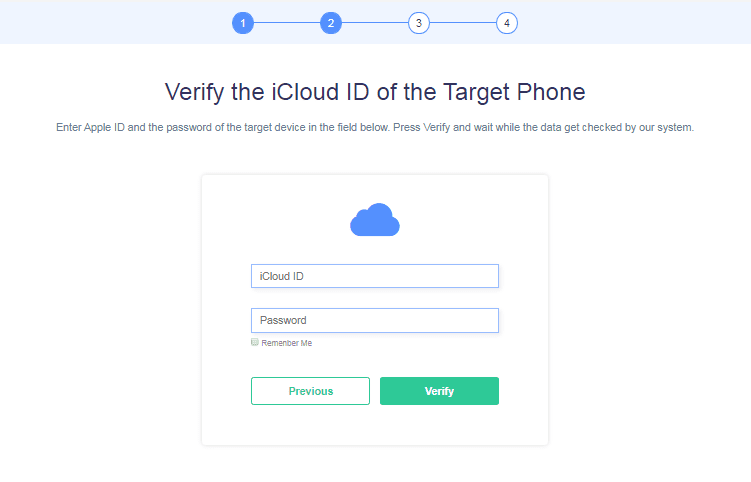 Step 3: Click on 'Start' and you are ready to monitor your boyfriend's messages.
Once you click on the 'Start' button, you will be taken to your dashboard. You can access all the features of Minspy from here.
Part 2: How to Spy on My Boyfriend's Phone Text Messages Without Him Knowing
While the previous part details about Minspy's iOS solution, here I will tell you about how you can read your boyfriend's messages if he uses an Android phone.
When it comes to Android devices, you definitely need to install the message spying app on the target phone to spy on it. Without the app installed on the target Android phone, it is not possible to read its messages no matter what.
However, even so, Minspy still makes sure that your boyfriend doesn't know that you are reading his messages. Here is how:
2.1 Minspy's Secret Message Spy for Android
Since an app installation is mandatory to read the messages of an Android phone secretly, Minspy has its own Android installable app. This app has a unique design to remain hidden, even though installed.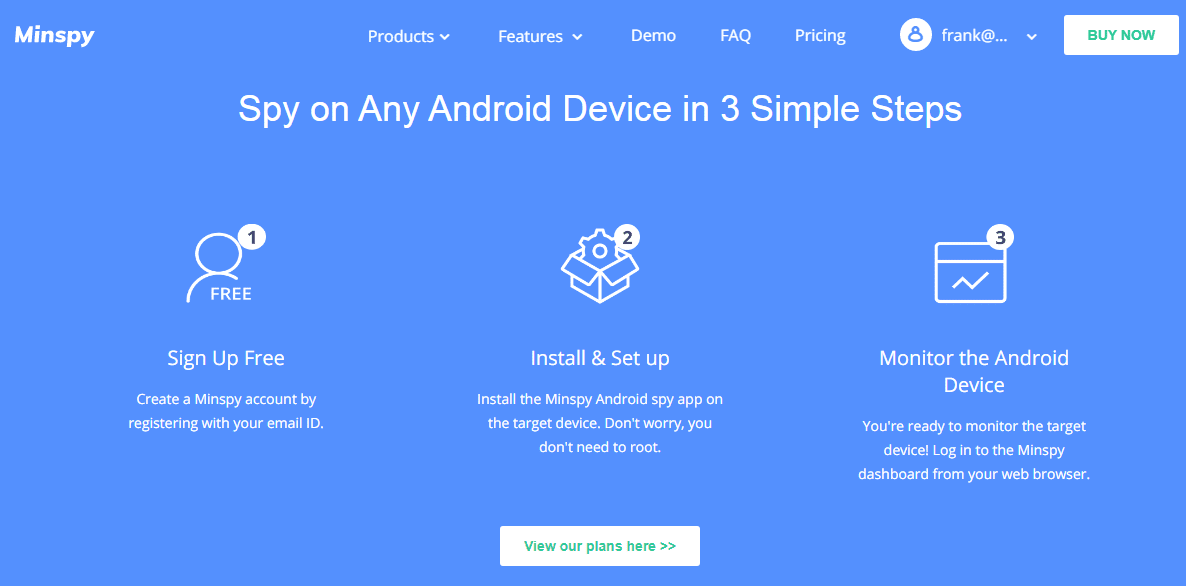 The app's size is less than 2 MB, which means that it will install in a matter of seconds. Once the app is installed, the app icon will vanish from the app menu of the target phone. Only you can launch it later if you need, by dialling a secret code that only you will know.
The app will run in the background only, without giving any notifications. It doesn't even consume any battery as well.
And if you ever feel that you have to uninstall the app, you can do it remotely with the Minspy dashboard, which you can open from any web browser if you remember.
Therefore, things are easy, simple, and best of all- HIDDEN. This is why Minspy's Android solution is a perfect choice if your boyfriend is using an Android phone.
2.2 Steps to Spy on Boyfriend's Phone Messages for Android
With these three easy steps, you can spy on your boyfriend's phone messages very easily.
Step 1: Register for a Minspy account and get a subscription plan for Android devices.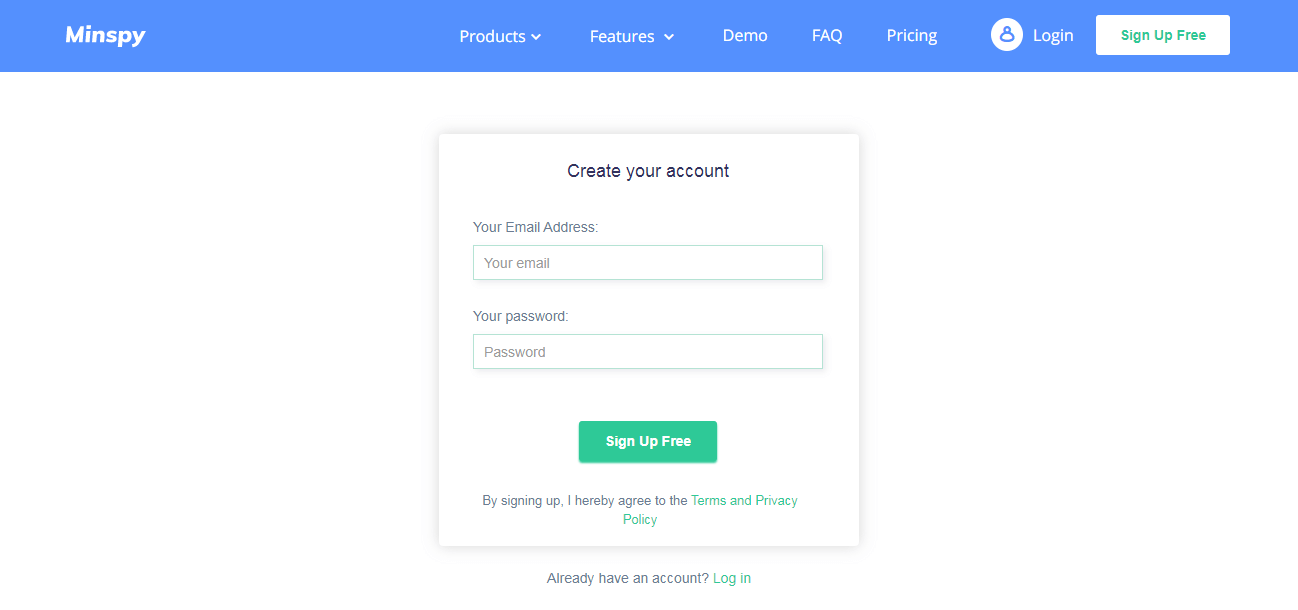 Step 2: Download and install the Minspy app on the target Android device from the link on the setup screen. As mentioned before, it is going to be completely hidden from your boyfriend.
Step 3: Click on 'Start' once the setup finishes. You are now ready to monitor your boyfriend's phone.
Once you click on the 'Start' button, you will be taken to your personalized dashboard. You can use all the features of Minspy from here.
Part 3: How to See Who Your Boyfriend Is Texting
It won't be enough to see your boyfriend's chats. You also need to know who your boyfriend is talking to. For all it matters, it could be your friend or someone you are suspicious about already.
Since Minspy is designed for your convenience, it works well in this regard as well. It has an array of features through which you can know the identity of the other person.
For starters, every conversation will give you the contact details about the person with whom your boyfriend is talking. If you even have more doubts, Minspy even offers features like call recording so that there is nothing hidden from you.
In fact, if you want to take my suggestion, you should also try out Minspy's location tracker to see where your boyfriend is spending his time away from you. He might not be at the office when he claims to be. Therefore, it is best to keep an eye!
Also Read: How to Spy on My Husband's Cell Phone Text Messages Without His Phone
Wrapping Up
It is not stalking to read your boyfriend's private messages, it is simply being protective. After all, it is not really rare to hear of a guy cheating on his girlfriend.
Therefore, if you have the tiniest of suspicions, you should be sure to head over to Minspy and try out all of the monitoring features in a single package.
In fact, I use Minspy even though I have no suspicions, just to know that my boyfriend is safe and I have eyes on him at all times. After all, why not?
This post is also available in:
Deutsch (German)
Español (Spanish)