Being a teenager in 2020 is tough. Peer pressure, bullying, studies, growing up, there are a lot of things to deal with, not to mention, the ever-increasing challenge of keeping up with social media.
In such a setting, if your teenage daughter seems a bit too glued to her phone, as a diligent parent, you're entitled to be worried. Is she interacting with and following the right people? Could she be a victim of cyberbullying? Has she developed weird disorders trying to keep up with social media appearances?
The first thing you need to do is observe if her behavior changes every time she checks her phone. If she seems more agitated after doing so, there could be an issue. And the second-best step is to silently monitor her phone through a safe and trusty phone tracking app.
It may sound like crossing a line, but trust us when we say this – parental supervision is the top reason phone tracking apps are so popular. One of the most widely searched key-phrases these days is, "how to track my daughter's phone without her knowing." So if millions are looking for a solution to this problem, you can rest assured that you're not alone.
If you've been looking for an answer to the same question, join us as we explore the best phone tracking app you can use to track your child's phone without setting off any alarms. Here is one of a testimonial video from a customer

Part 1: How to track my daughter's phone without her knowing
Tracking your daughter's phone without her permission may sound like encroaching, but sometimes, to protect our close ones, we need to take extreme measures. And the way teenagers are always online, phone tracking apps are the easiest way to constantly know what they're up to 24×7.
Now, if you've crossed the hurdle of uncertainty and are ready to find out why your little girl has been acting unlike herself, it is high time you invested in a handy and reliable phone monitoring app called Minspy.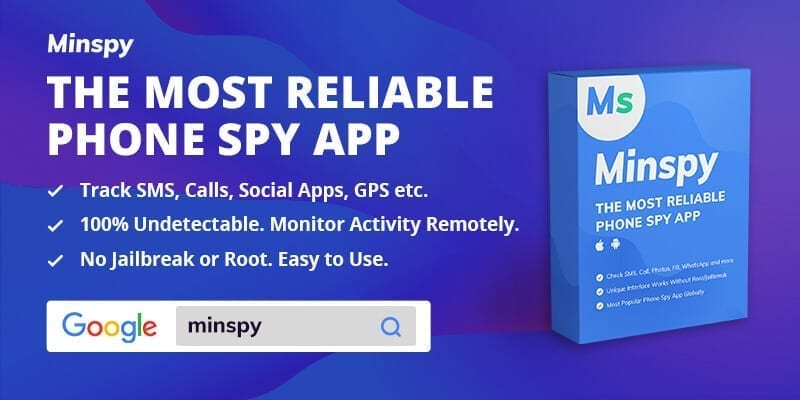 Minspy is an awesome app that can give you endless peace of mind by letting you quietly monitor everything that happens on your daughter's phone. Messages, call history, social media, GPS location, photos, and more, you can take a peek into everything on her phone with Minspy, and that too, without letting her catch the slightest scent!
Since its launch, Minspy has created quite a hefty fan following for itself, thanks to its safety, interactive UI, ease-of-use, reliability, performance, and many other reasons. Millions of people across more than 190 countries approve of Minspy's capabilities. What's more, big outlets like TopTenReviews, The Huffington Post, and BBC hail it as the #1 phone monitoring app.
Part 1.1: Why should I use Minspy? Is it reliable?
Being a tiny bit skeptical about a phone monitoring app is logical. After all, you're going to be using it to see everything that's happening on the target phone. But that doesn't mean the data stored on the target phone will become vulnerable to theft because of the app.
Minspy is a 100% safe and malware-free app that doesn't save the target phone's data on its servers. While it lets you view all data on the target phone, the app itself cannot access/view the data or store any of the data being monitored. User privacy is at the forefront for this app!
You can rest assured that none of your daughter's personal stuff will ever get leaked or misused by Minspy. Millions of parents across the globe use Minspy to supervise the activities of their children. They wouldn't do it unless the app wasn't that good. Right?
Now that that's cleared, allow us to let you in on the nitty-gritty of the app.
To use it, you don't need to jailbreak your daughter's iPhone or root her Android phone. The app doesn't need to be installed on iPhone, but if she uses an Android device, you'll need to install it on her phone secretly. Don't worry it won't take more than 5-minutes and it's completely safe.
Now the important bit – how Minspy monitors her phone without her knowing
The best aspect of Minspy is that it operates in complete stealth mode. This is how –
The Android version of Minspy, once installed on the target phone, can be hidden from the list of applications to give the impression that it isn't even there. It occupies less than 3M of storage and doesn't consume much battery and resources. So your daughter can't suspect there's something keeping an eye on her round the clock.
As far as Minspy's iOS version is concerned, it doesn't need to be installed on any phone. It works completely remotely through the iCloud credentials of the target phone. So if the app really isn't installed, there's no room for suspicion.
To work with the app, you don't need to manually intervene at any point. Once you've registered and started monitoring, you can log in to your app dashboard using any web browser and view all data on your daughter's phone remotely.
To be honest, there's a lot more to Minspy that this space can't do justice to. So check out the app's free live demo. You don't need to sign-up or provide any information for it. It's free and accessible to all. Just land up on the free live demo page and experience it.
Part 1.2: How to track my daughter's phone location without her knowing
Step 1: Sign up for a free Minspy account. You'll need to select a subscription plan and purchase the license as well.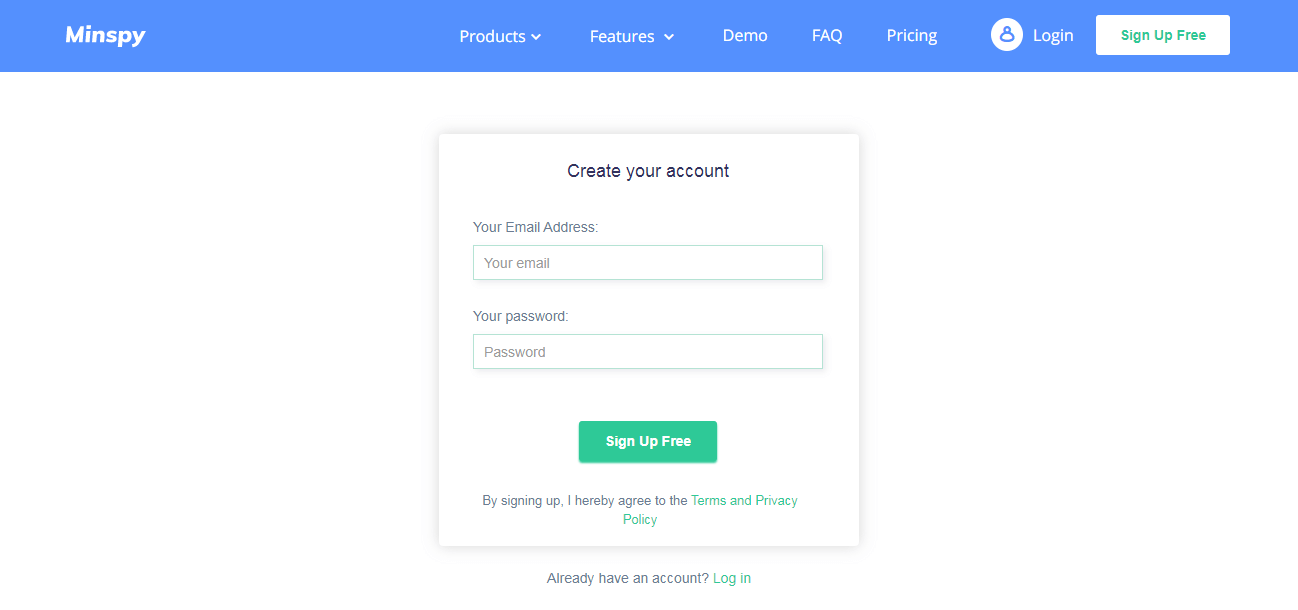 Step 2: After you've made the purchase, you'll be redirected to a Setup Wizard which will guide you the rest of the way. The first thing you'll need to do is select the target OS. Select Android or iOS as per need.
Step 3: From here, the steps will vary as per the OS selected:
a. For Android:
The Setup Wizard will guide you through the installation and configuration of the app on the target device. To learn about all the steps in detail, visit this page >>
b. For iOS:
Verify the iCloud credentials of the target phone. Minspy will then sync the iCloud data of the target phone into your dashboard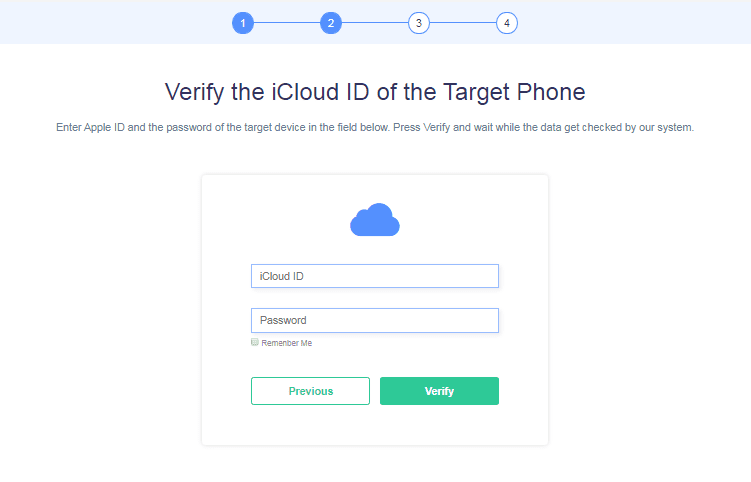 Now that the monitoring on the target phone has started, you can login to your Minspy dashboard and view all data on your daughter's phone, like its location, without giving her any clue that you're keeping a constant eye on her.
Summing all that up
If you get too worried about your daughter's safety and online activity, the best thing to do would be to talk to her. Communicating can pave the way for two-way trust and encourage her to confide in you.
If that doesn't work, don't hesitate to rope in Minspy to keep a silent third eye on your little girl's phone. It's better than struggling with "how to track my daughter's phone without her knowing." It could give you all the answers you've been looking for.