In today's digital age, keeping a tab on someone has become quite simple. Say, for example, you'd like to keep a check on your girlfriend/boyfriend who keeps getting calls throughout the day; or maybe your child who you fear has made poor choices in picking friends; or that employee who is missing right after an important meeting. 

Agreed there could be valid reasons for all those instances, but what if you're being cheated on by your girlfriend/boyfriend or your son has started doing drugs? Or that employee has been informing your rivals about crucial information on that tender?
Guys, this is not a freeloader article. We've actually got you covered! You've probably been redirected here because you'd searched for "how to track phone calls from another phone?" Well, we guarantee that you won't be disappointed!
In this post, we're going to tell you about this very secure mobile tracking app that lets you secretly track phone calls without giving away your identity. The USP of this application is that the target never realizes that a mobile spy app is tracking all their phone data without their knowledge.
Are you ready to discover more about this awesome app? Well, read on.
Part 1: How to Secretly Track Phone Calls from Another Phone
Thinking all this is a bluff? Let us assure you, it is not! We're going to introduce you to a stealthy app that'll allow you to track another phone's GPS location, calls, messages, social media, and more from a remote web browser.
And although in today's time there are applications which cut out your work for you, it is important to remember that spying on someone in this way can lead to legal ramification. If you don't have the justified reasons to do so, of course!
Now back to our point. Getting to hear the chit-chat of your significant other with her so-called "friends" or the conversation between your child and that bad influence of his can help you drastically. You may even be able to intercept something bad before it happens. Maybe catch that employee who has helped your rivals get the better of you!
A reliable and competent phone monitoring solution that you install secretly on your spouse, child, or employee's phone can do the trick for you.
But with the plethora of such apps available in the online market-space, how do you know which one to trust?
You wouldn't want to put your money and time on an application that didn't deliver stellar results, right?
Friends, you don't need to sweat. We've done the hard work for you and selected an application which is the best out of the lot. We're talking about a nifty little app called Minspy, and there's a lot going on in this app's favor so you can rest assured of its worth and capabilities.
Minspy – The ace up your sleeve
Minspy is a brilliant phone tracking app that comes packed with over 35 handy features. It is incredibly efficient and gets the job done without tripping any sort of alarms. The app's simple user interface makes it easy to be perceived by even those who possess very little technological know-how. 
On the reliability scale, Minspy grabs the number 1 spot. It has over 10 years of experience in the mobile phone monitoring industry and has a proven track record of serving users in over 190 countries. The app has also been featured as the leading phone spy solution by many giants like the Mac World, PC World, Forbes and Wired.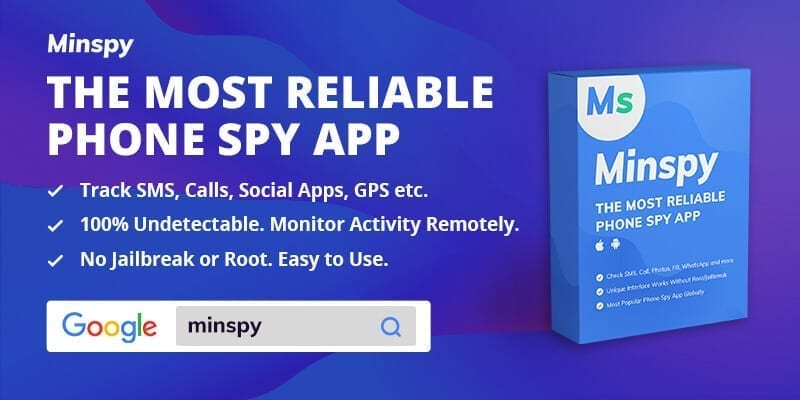 And if you're wondering what makes it such a hot cake, let us give you a peek of its most attractive features.
Minspy works extremely smoothly on both iOS and Android platforms. You don't need to root or jailbreak the device to work with the app. Getting an entry inside your target's phone was never easier!

The

iOS version of Minspy

is completely web-based, meaning no application installation is required. All you need are the target phone's iCloud credentials

Minspy's Android version

, like all other genuine Android phone monitoring solutions, needs to be installed on the target phone. You can do it in less than 5-minutes and once done you can hide the app icon from a list of applications so your target doesn't find out

Once the app is up and running, the data fetched from the target's phone can be accessed from ANY web-browser, mobile, and desktop

The app doesn't have access to user data on the target phone so it can't store any of your target's personal information on its server. Thus, working with Minspy is absolutely secure

And the best part is that the app lets users get a taste of what it will be like in action by offering a free live demo. No signup or credit information is needed to access the demo. Just

head to this live demo page

and check it out!
A significant perk of using Minspy – complete stealth mode
One of the best aspects of using Minspy is that you get to access the app's 100% stealth mode working. Let us explain what that means.
As already mentioned, the iOS version of the app doesn't need to be installed on any phone. Once the iCloud data has been synced into the app's dashboard, you can view it through any web browser at any time. No human intervention is needed at any point.
As far as the Android version of the app is concerned, you can easily hide it from the list of applications. It is a lightweight app (less than 3M) and it doesn't consume much battery and resources; so spotting it is highly unlikely. It quietly runs in the background allowing you to keep an eye on everything that's happening on the target phone. Here is the installation video:

Since your target doesn't know they're being watched, you can't get caught. And since you don't need to intervene at any point, it's completely discreet!
And if you're thinking that's all there is to Minspy, think again! There are a lot of additional benefits it has to offer and the best way to find out about them is to check out this live demo of the app.
How to Track Phone Calls from Another Phone  
Working with Minspy is super-easy thanks to its intuitive interface.
Step 1: Head over to Minspy's sign up page to pick out a subscription plan and create an account.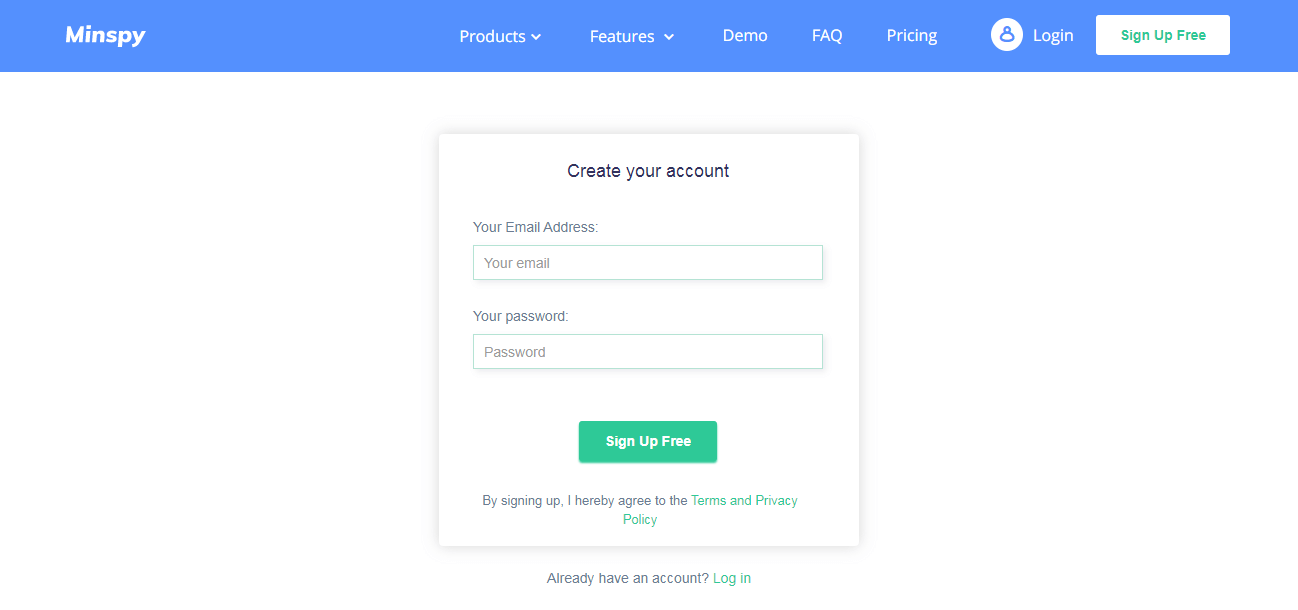 Step 2: Next you'd have to specify the OS of the target phone which you want to monitor.
Step 3: The next step depends on the selected OS. For Android, you'll find detailed instructions on this page. For iOS, you'll now be asked to provide the iCloud credentials.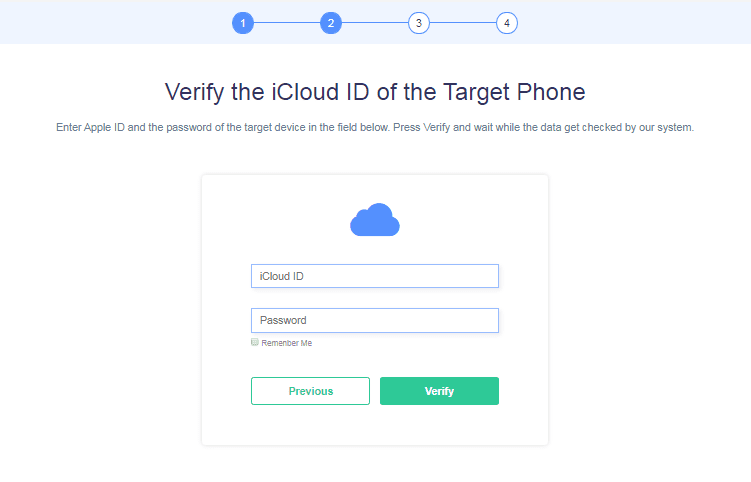 Step 4: At the last step, a prompt will appear having a "Start" button. Once you hit it you'll be taken directly to the monitoring dashboard.
Once you're inside the target phone, you'll be able to view any incoming and outgoing text messages. You'd also be able to access contact information and even track the phone's location. But most importantly, you'll be able to track phone calls of the target phone from your own phone. How neat is that!
Also Read: Snapchat Tracker: How to Track Someone's Snapchat
To sum it up
So to quit beating around the bush, in this article we informed you about a phone monitoring application that is highly secure and gets your job done. There may be loads of spy applications out there but according to us, Minspy is the one name that pops up at the very top. 
The easy user interface, eliminating the fear of being caught, and getting you access to the target's phone without them having even a clue that you're on them – what this application has to offer outranks many other phone monitoring applications out there. 
We hope that we have answered your question of "how to track phone calls from another phone". To clear out any other doubts that you may have, don't forget to check out the app's free live demo.