Social media is both a boon and a bane. Facebook has made it easier than ever to connect with old friends and colleagues and show off hobbies. But some people use it for rather questionable purposes.
Your spouse may connect with an ex over a friendly chat on Facebook and may not realize when the conversation rekindles old feelings.
Lest such an incident poses a threat to your relationship, you need to know if your partner has been cheating on you via Facebook. And the only way you can do it is by hacking into their Facebook account!
Wondering if it's possible to break into someone else's Facebook account?
To tell you the truth, it actually is. Technical advancements over the past decade have given birth to a string of phone spy solutions which allow you to keep track of what a person does on their social media, by constantly monitoring their Smartphone.
And while the online market space is full of such apps, you don't have to struggle to pick the best one because we've done the hard work for you. This post is about to reveal the #1 phone spy app if you're interested in finding out how to catch someone cheating on Facebook. So do read till the very end.
Part 1: How to Catch Someone Cheating on Facebook
When your partner's Facebook obsession starts to pose a threat to your relationship, it's time to act. The easiest way would be to confront them, but that wouldn't let you in on exactly what they're so fixated on.
To find out for yourself, you'd need to trust and invest in a good phone monitoring app which not only lets you hack into their Facebook, but also allows you to check out who they interact with over text messages and calls.
Now, when we say "good" phone monitoring app, we mean an app that:
Works discreetly without letting your partner know his phone is being monitored
Doesn't steal the personal information saved on their phone
Is easy to set up and work with even for a non-tech person
Is reasonably priced and backed by positive user reviews
Among the humongous variety of phone spy apps that are currently available, only one app lives up to all those parameters and makes the cut. And that app is Minspy.
Part 1.1: Minspy – The Best App to Catch Spouse Cheating on Facebook Messenger
What's the highest form of validation an app can receive? We believe that if an app is backed by millions of positive reviews and has been featured by leading brands in the likes of Forbes, BBC, The New York Times, and The Wall Street Journal, it's bound to hold some water. Don't you agree?

Well, Minspy has been in the phone spy industry for 10 years, and during this time is has achieved the status of being the absolute best phone monitoring solution by users and corporate houses alike.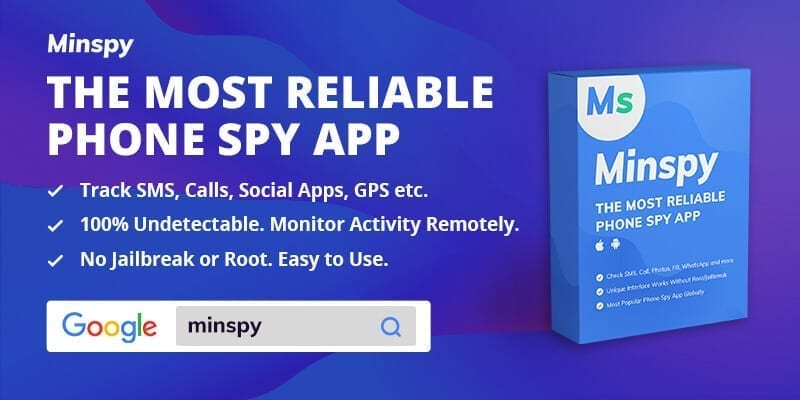 On the one hand, people use this app to keep a track of their loved ones, and on the other, organizations use it to constantly monitor their employees. This only goes to show that Minspy presents the most hassle-free and risk-free way to monitor any target phone; be it Android or iOS.
To give you an idea of how powerful this app really is, we've compiled a list of its most attractive features. Check it out:
This incredible Facebook hack works in stealth-mode. Here's what that means:
You don't need to be concerned about being revealed because the app works quietly in the background without consuming much battery and resources to get noticed
The iOS version of the app doesn't need any installation. It is completely cloud-based. All you need to enter are the iCloud credentials.
In the case of Minspy's Android version, once installed the app's icon can be hidden. The app is lightweight (about 2M), setting up takes under 10 minutes, and it is super easy
Minspy has an online dashboard that allows you to access the data being exchanged through the target phone 24×7. You receive the results of the tracking remotely, so no need to manually intervene
It is fully web-based, and users can use any browser to access their dashboard
The app is designed to not access user's personal information stored on the device. So data leaking is out of the question
No rooting or jailbreaking is needed to work on Android and iOS devices
The Android keylogger feature of the app lets you know all the key inputs used to sign into social accounts. Using those keys you can log into your spouse's Facebook account and see what they've been up to
So without thinking twice, you can rest assured that Minspy will allow you to hack into your spouse's Facebook account in the most secret way.
To know more about this app's 35+ nifty features and its working, check out this free live demo.
Part 1.2: How to Catch a Cheating Spouse on Facebook
One of the strongest aspects of Minspy is its interactive Setup Wizard and easy-to-understand working. App configuration differs for iOS and Android with iCloud credentials being needed for iOS and installation being needed for Android.
Let's take a look at the overview of setup steps:
Step 1: The first step is to sign up with Minspy. Head over to the sign up page and create a free account. To obtain access app features, you'll need to subscribe to one of the available plans.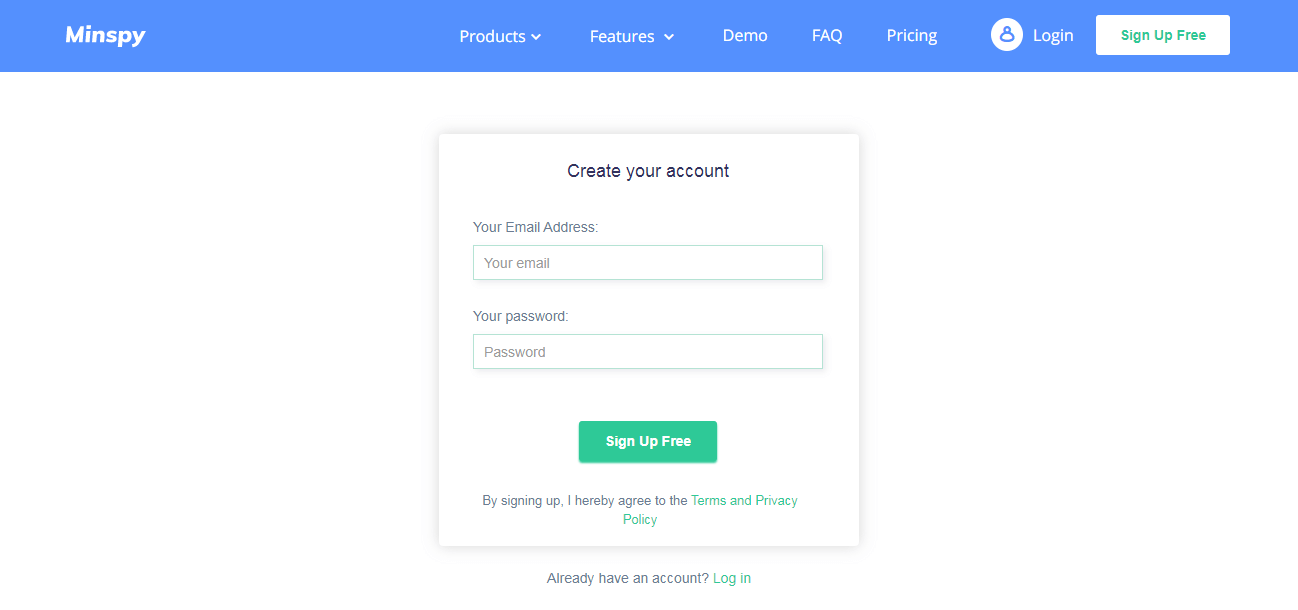 Step 2: You will now be shown a Setup Wizard. Follow the prompt and go ahead. In the beginning, it will ask you to choose the OS of the phone that you want to monitor.
Step 3: After this, the Setup Wizard will take you through different steps. If you selected Android, you will need to manually give the app the requested permissions for it to work successfully. You can find detailed instructions on this page.
If you selected iOS, when prompted, enter the iCloud credentials of the phone you wish to monitor.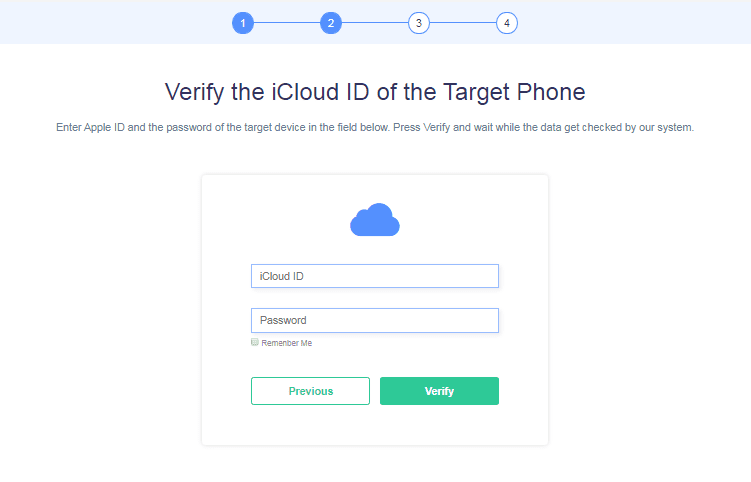 Step 4: Once you have successfully completed the setup process, you will be presented with the Finish Installation page. If you have made it this far, you are doing great and almost about to wrap up.
Now, you can log in to Minspy using a browser of your choice. You will see the online dashboard where you will be able to go through the target device's Facebook data.
Don't miss: Snapchat Cheating: How to Catch a Betrayal Spouse on Snapchat
Part 2: Facebook Secret Conversations Cheating
Facebook messages are one of the most common ways of interaction in clandestine relationships. If your spouse has become too engrossed in Facebook conversations, you may know something is up, but it could be hard to pin it down exactly.
So while there is immense pain in a spouse going astray, you'll need to pull yourself together and find out the truth before drawing conclusions.
This is where tracking and monitoring apps like Minspy come into play. Get the app and you won't have to worry anymore. Without putting in too much effort, you'll be able to find out who your partner has been chatting with, where he has been going every now and then, and who his "secret friend" is.
To wrap it up
If you want to know how to catch someone cheating on Facebook, Minspy is the ideal app for you. It is completely web-based and as secure as things can get. This Facebook hack is similar to the likes of other popular ones, such as Spyier and Cocospy.
On a serious note, it is very important to be discreet about hacking into someone's account. Even if you feel you are justified in taking this step, you could face legal charges. With Minspy, you know you are safe since they don't save user data ever. Plus, the chances of you getting caught are bleak at best!