It can be unpleasant when your spouse comes home from work only to be engrossed with their phone. If they completely ignore you and don't give you time, it's natural to assume that:
Either they have lost interest in you,
Or they're extremely occupied with something at work,
Or they're seeing someone else behind your back
While the first two can still be accepted and worked on, the last option can be terrifying even to think about!
But not knowing can be the worst feeling in the world. So as soon as you can, you've got to find out what it is that's replacing you in their life. And a 5-minute peek into their phone can give you all the answers!
If you're reading this post, it means that you've spent some time searching about how to catch a cheater through text messages for free. And if you have, you'll be glad to know that this post has the solution.
Here, we're unearthing a sneaky phone spy app that can grant you the kind of discreet access to your spouse's phone that you're looking for. It's simple, it's effective, and it's risk-free!
Part 1: How to Get Your Spouse's Text Messages
Thanks to advancements in phone-tech, keeping constant tabs on someone through their phone has become easier. There are a number of apps available online which can allow you to monitor a target iOS or Android phone and access the data saved on them remotely.
But every such app is not the same. In addition to the features offered, the level of security and discreteness they grant varies greatly. And that's what differentiates an average app from a great one.
We've done extensive research and comparisons among different positively rated phone spy apps and picked the best one. This app has the maximum trust score among users across 190 countries and has countless positive reviews backing it.
The app is called Minspy, and it is claimed to be the #1 phone spy solution not just by millions of users but also huge business giants like TechCrunch, Android Authority, and Life Hacker. It's been in the phone monitoring industry for a decade and has made quite a reputation for itself.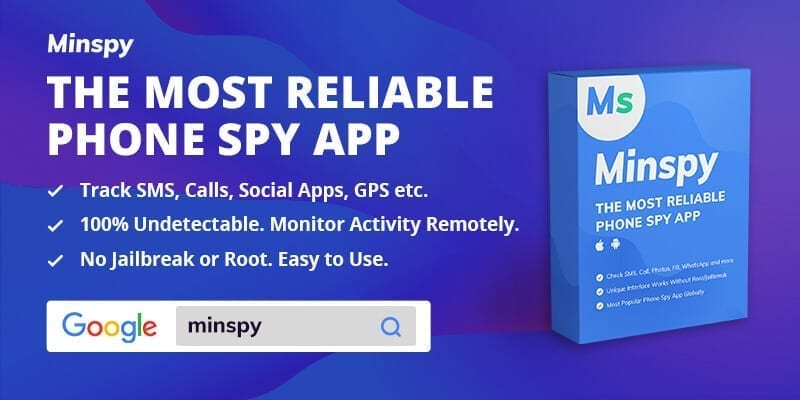 Let's check out some of the best features of Minspy.
Part 1.1: Minspy – The Best Way to Spy on Cheating Spouse's Text Messages
Note: Before you can access Minspy's features, you need to complete sign-up and registration. Thereafter, you need to perform basic app setup which includes:
For Minspy for iOS: Provide iCloud credentials of the target iOS device (if your spouse uses iPhone). No jailbreak will be needed and you won't need to install anything on any
For Minspy for Android: Install the tiny app (less than 3M) and performing configuration on the target Android device (if your spouse uses Android). No rooting is needed and the app icon can be hidden from the app drawer after installation. It doesn't consume much battery and resources so it won't be flagged.
Once you've completed the above mentioned procedures, all the data from your spouse's phone will be synced into Minspy's online dashboard. You can log into the dashboard using the credentials you gave during sign-up. The best part is that you can use any web-browser to do it.
After logging in, here's all that you'll be able to view:
With Minspy you can check all calls made and received on the target phone. You'll also be able to access call duration and timestamp information so that you know who they call when and for how long they talked to them.
Minspy lets you read all incoming and outgoing messages from the target phone. And if your spouse has been covering their tracks you can check out the deleted messages from a "secret someone" too. All media files exchanges over SMS can also be viewed.
The app also allows you to pin-point the GPS location of your spouse's phone in real-time. You can also view visited addresses and neighborhoods and get a close 3D street view as well.
In addition to getting involved with someone else, your spouse could be looking for ways to hide their errands or maybe for ways to get away from you by reading up tricks on the Internet. With Minspy, you can find out what they've been browsing by tracking the website history of their phone's browser.
Track Social Media Activity
If they're being secretive and deleting messages and call details, they'd at least be keeping in touch with the other person over social media inbox messages. Minspy gives you access to the target phone's social media account as well so there's no stone left unturned.
And here are some bonus benefits Minspy offers
As a cherry on the cake, Minspy offers a number of security and usability benefits in addition to the wide range of features described above:
The app is 100% secure. It isn't designed to access user data on the target phone so your spouse's personal information on the phone cannot be leaked or stolen
Since you don't need to root or jailbreak the target device, your spouse's phone remains safe against malware and faulty functioning
Because the app works in stealth mode (completely remotely in the background without needing any intervention or setting off any alarms), there are zero chances of you getting caught in the act of spying
A single subscription purchase gives you access to 35+ handy features
App configuration and working is super-easy even for a personal with zero technical expertise
And if that wasn't enough for you, you can head over to this free live demo of the tool to get a feel of its working. No sign up or credit information needed!
Part 1.2: Read Cheating Spouse's Text Messages for Free
Here's how you can work with Minspy:
Step 1: As already mentioned, first you'll need to sign up, create a free account, and purchase a subscription plan. You can use your email ID to sign up through this page.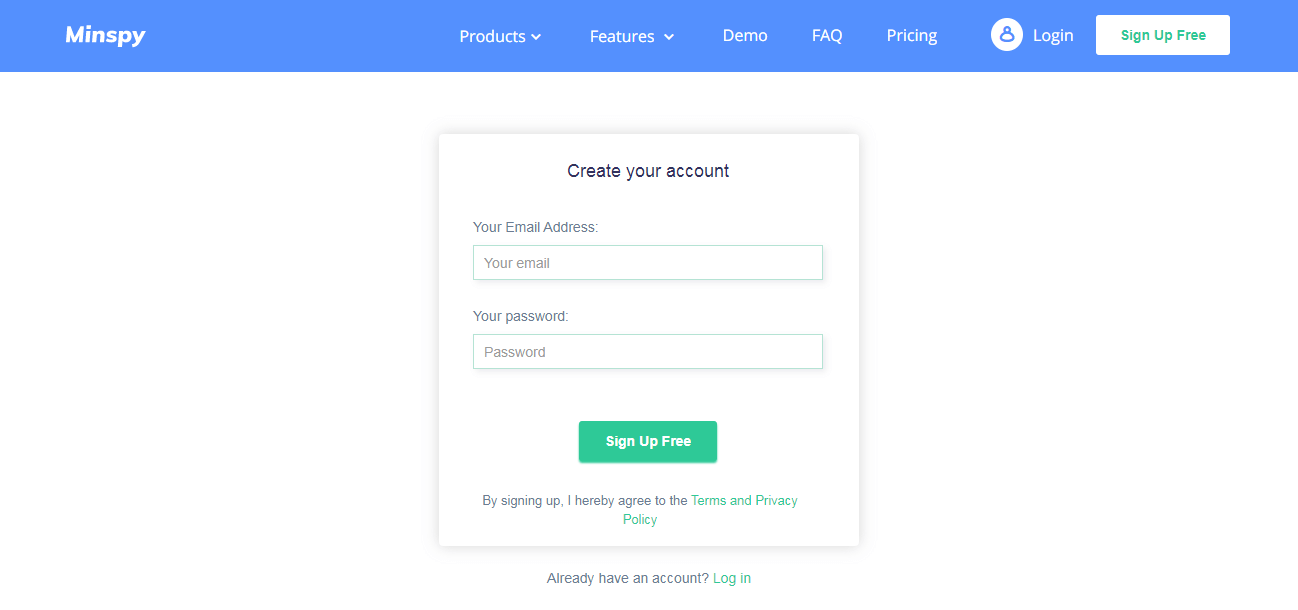 Step 2: Now you'll be prompted to select the OS of the target device. Depending upon the OS you select (iOS or Android), the steps further on will differ.
Step 3 (a): Android specific installation instructions can be found on this page.
Note: Installation is mandatory for any Android phone spy app. If you come across an app that claims to achieve remote phone Android phone spying without installation, don't invest in it. It's a fake!
Step 3 (b): iOS version of Minspy works without any installation. You just need to enter the iCloud credentials of the target phone when prompted.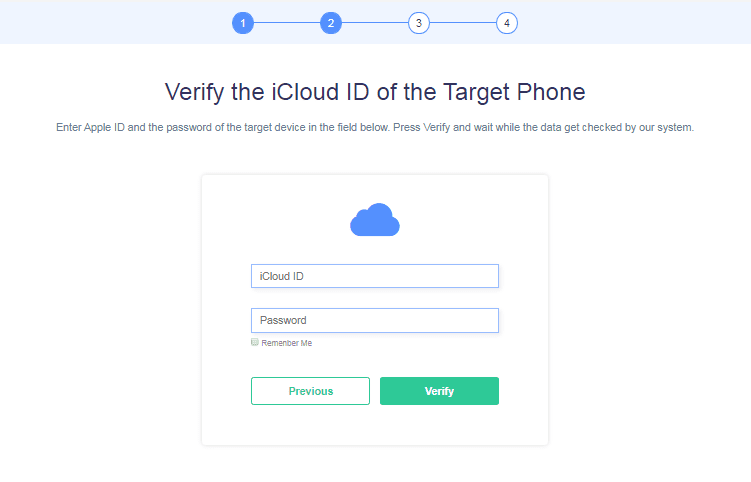 Step 4: At this point, you'll see a 'Finish Installation' screen where a quick hit at the "Start" button will lead you to your online Minspy dashboard where you can begin monitoring your spouse's phone.
Once the phone monitoring starts, you can check all the text messages they've been exchanging with their contacts along with timestamps. Any suspicious activity will surely catch your eye!
Summing it up
We're sure after reading this post you'll agree that Minspy is the best way to catch cheating spouse's text messages for free. It's the easiest and safest phone spy app available out there. So before your relationship faces heat, use Minspy to find out where you stand.
This post is also available in:
Español (Spanish)