Finding out that their husband is cheating is the worst nightmare that women have. If you are here, you probably have suspicions about your husband as well.
And if we go by the statistics of men prone to cheating in a marriage, your doubts may have some truth to them. Even men who are least expected to cheat end up cheating in a marriage. Therefore, you should not take your concerns lightly.
If there are signs of your husband is cheating on you, this guide is going to help you find out if your husband is cheating on you or not.

In case your husband is indeed cheating on you, you can even catch him red handed with proof in the act. All you have to do is follow the steps that I mention here.
Therefore, since time is of the essence here, let me start with the secret method of catching your husband cheating.
Part 1: How to Know If Your Husband is Cheating
In this day and age, a person's closest secret keeper is not their spouse, but their cell phone. If you want to know what they are hiding from you, one glance into their messages or phone location will give you exactly what you need.
Therefore, the best way to know if your husband is cheating is to take a peek into their cell phone data, without their knowledge. Obviously, your husband isn't going to show you his private data. This is where you need an app that can monitor his cell phone.
Part 2:  How to Catch Your Husband Cheating
As I just told you, the best way to catch your husband cheating with proof is to monitor his cell phone. However, you cannot monitor his phone without him knowing directly. Therefore, cell phone monitoring apps come handy for this purpose.
However, not all cell phone monitoring apps are alike. Some are good and trustworthy (like the one that I am going to tell you about). Others are just something that would either steal your money or your data.
Since you cannot risk your security in any way, you need to choose the best phone monitoring app that you can find. Here is the app that matches this criterion:
2.1 Minspy- The Cause of Worry for Cheating Husbands
Minspy is the best phone monitoring app in the world, used by countless wives to keep an eye on their husbands. It offers a range of features that make sure that none of the private data of your husband evades your eyes.
No matter which phone your husband uses, whether it is Android or iOS, Minspy makes sure that he is not going to have anything to hide. This is due to the cutting edge design that led to the creation of Minspy. Therefore, whenever in doubt, Minspy is the app you need.
This is why it already has millions of subscribers all over the globe. That is just because of how awesome the app is. Don't believe me? See for yourself some of its design features and you will be impressed too:
Why Use Minspy Phone Monitor?
There are a lot of things that you get with Minspy phone monitor, that aren't available with any other method to monitor your husband's activities. These include:
Web App:
You won't have to install Minspy on your phone or PC in order to keep an eye on your husband's phone. Minspy runs from web browsers, no matter which one you use. You just have to visit the website and log into your account.
No Root or Jailbreak Needed:
When you are using Minspy phone monitoring solution, you won't need to root or jailbreak the target device. And if you don't know what rooting or jailbreaking it, trust me its a bad thing and you don't want any app that asks you to do that.
Private Data:
When you are using Minspy to monitor your husband's phone, you don't have to worry about the privacy of your data. Even Minspy's own team cannot view your private data due to the data encryption protocols used by Minspy.
Further, none of your private data (or the data of your husband) is stored on Minspy's servers. It is just for your eyes only; hence, everything is safe.
Ease of Use:
Minspy understands that there could be chances that wives who aren't so tech savvy might want to monitor their husbands' phones too. This is why, Minspy is designed to be used by everything even if they have no technical knowledge.
There are several other reasons for you to use Minspy. The best of them is that Minspy offers you a free preview of how it will operate, without asking for signup or even installing any app.
You can check Minspy's free live demo here>>
1.2 How to Catch a Cheating Husband on His Cell Phone
With Minspy phone monitor, you can catch your husband cheating very easily, that too, without his knowledge. I will detail you the steps here for both iPhones and Android phones:
Step 1: Register for a Minspy account and get a subscription plan based on your husband's phone type- Android or iOS. You can cancel it anytime if you wish (not that you would want to).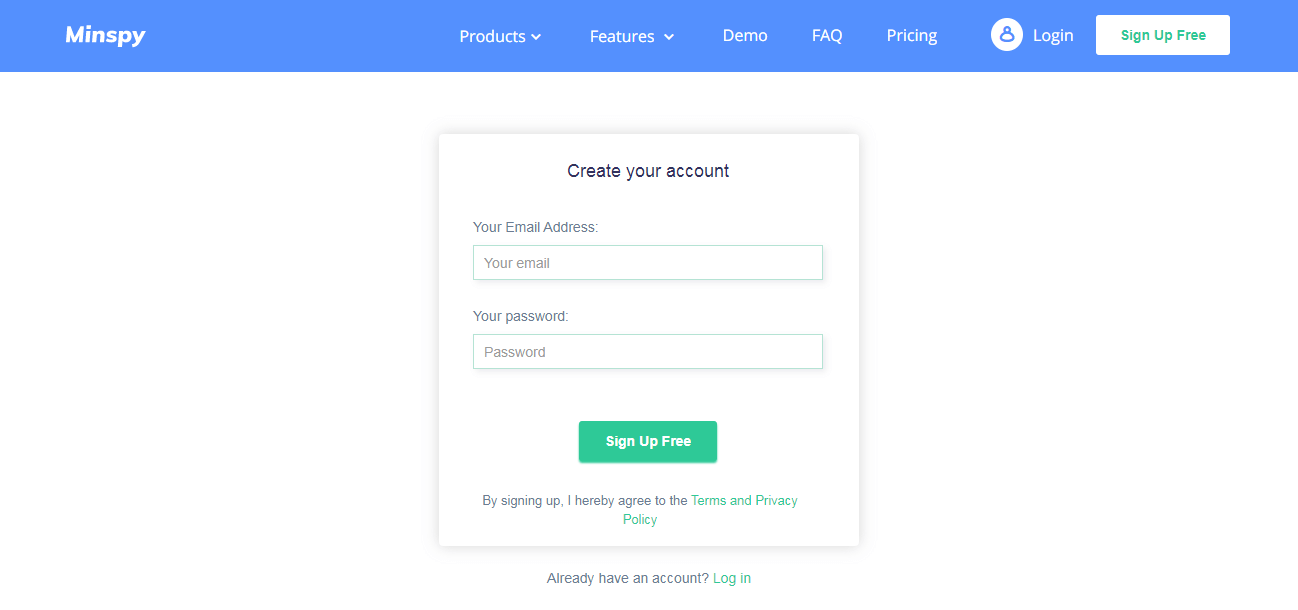 Step 2: a.) If your husband uses an iPhone, verify his iCloud credentials with Minspy.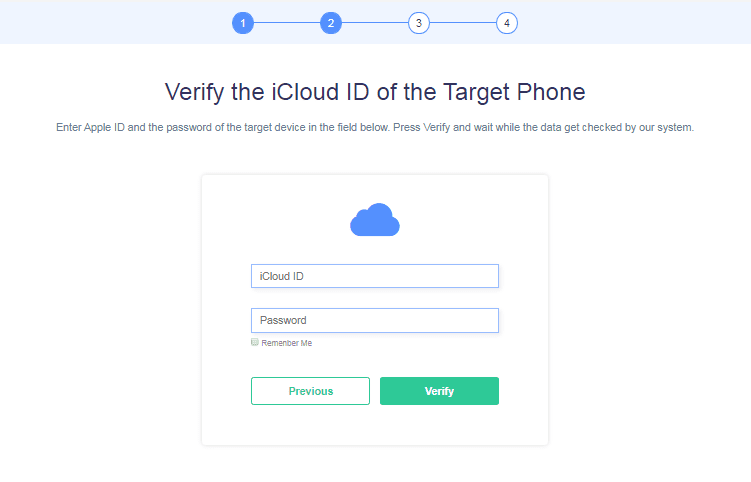 b.) If your husband uses an Android phone, download and install the Minspy app on his phone. Once installed, the app icon will vanish from his phone, so he never knows about it.
Step 3: Click on 'Start' and you are ready to monitor your husband's cell phone.
Once you click on the Start button, you will be taken to your Minspy dashboard. You can use all the Minspy features from here. When it comes to monitoring your husband's phone, you will find the following features to be useful:
Social Media Spy:
Minspy shows you all the chats of your husband with other people on every social media platform, be it Facebook, Snapchat, Instagram, Whatsapp, or any other one. If there is an online woman in his life, you will know about it from here.
Call Monitor:
With the Call monitor feature, you can view the logs of all the calls that are made or received by your husband. You can even choose to record the phone calls that you want.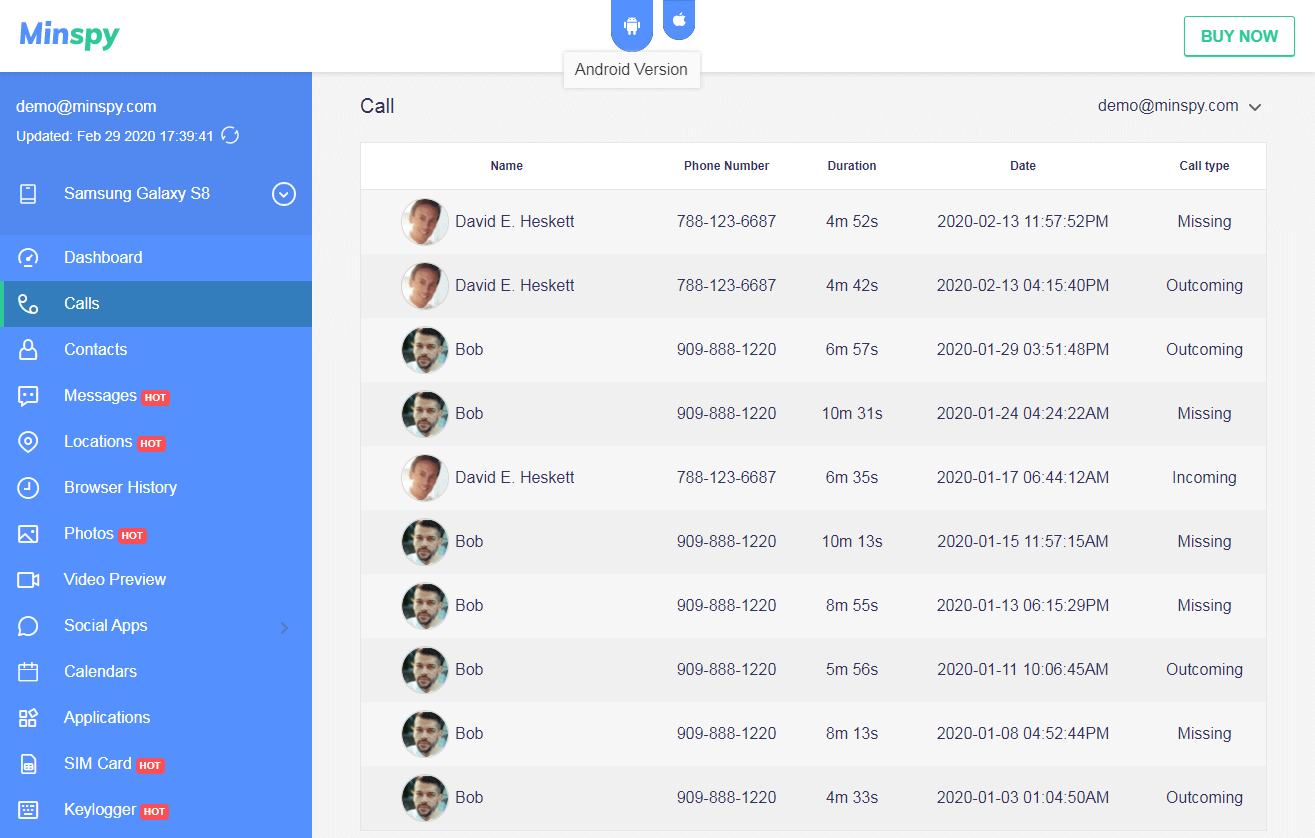 Location Tracker:
Do you think that your husband is somewhere else when he said that he will be coming late from the office? How about you try out Minspy's location tracker and find out the truth about this?
Keylogger:
Keylogger feature gives you everything like your husband's search history, every message typed, and even the usernames and passwords. Basically, the keylogger feature keeps a track of all the keystrokes that are made by the user.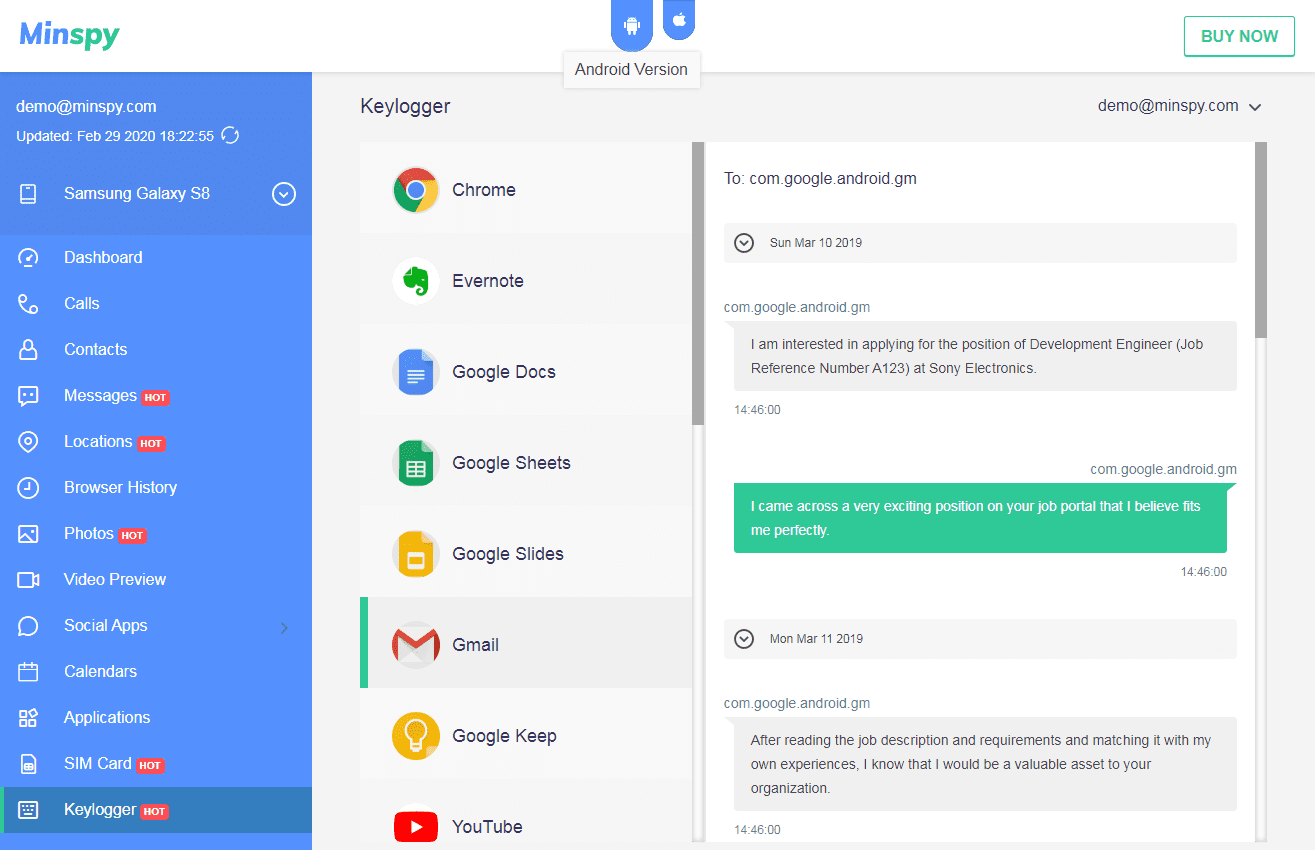 This is not even a fraction of the features that are offered by Minspy. Minspy's live demo will give you more insight into its features. In fact, you can see each feature in action here.
Part 2: What to Say to Your Cheating Husband
The advantage of using Minspy over any other method is that Minspy gives you complete proof if your husband is cheating on you. Therefore, you won't have to ask him for the truth of the situation.
The question arises that if your husband is indeed cheating on you, after being evident using Minspy, what would you do? The important thing is to not make a hasty decision that might turn out to be harmful to you in any way. After all, it is not your fault.
Therefore, you need to talk to your husband and discuss the situation with him. Whether you want to give him another chance or you want to end things with him, it is important to talk to him either way.
If you think that he is genuinely sorry and it wouldn't be repeated in the future, you can try giving him another chance. After all, people make mistakes.
However, if you have the slightest doubt that this thing will be repeated in the future (or if it has happened before in the past as well), it is a good idea to leave him and move on with your life. A divorce would be the wiser choice in this case.
The end decision is simply yours. Since each situation differs from the other, no one can know what to do best other than you.
Wrapping Up
If you tried the method that I suggested above in the guide, by now you must have found if your husband is actually cheating on you or not.
If you haven't followed the steps, I don't think that you should wait any longer. There is always a reason for suspicions. Therefore, it would benefit you to get your suspicions cleared out at the earliest.
Reference
This post is also available in:
Español (Spanish)