Spotting a cheating girlfriend can be a heck of a challenge, especially if she's smart enough to cover her tracks. But no matter how discreet she thinks she's being, you can always find out what she's really up to through her phone.
If she has indeed found love elsewhere, she's probably in constant touch with him. And one peek into her texts, call history, and GPS location can give you all the answers you need.
But surely that wouldn't be so easy, right? Even if you could physically access her phone, she might have deleted the texts and call logs that could give her away.
Well, what if we told you that there is a discreet way to find out everything that she's been deleting, and also monitor all her conversations in real-time? YES, it's possible!
If you've been wondering how to tell if your girlfriend has slept with someone else, this post will offer the answer in 3 easy phases:
Uncovering a secret phone spy app that will allow you to quietly monitor her phone 24×7
Sharing the 10 tell-tale signs that are definitive proof of her having slept with someone else
What you should do if you catch her cheating on you
My friend, brace yourself, you're about to find out the truth.
Part 1: How to Tell If Your Girlfriend Has Slept with Someone Else
Spying on a phone is tricky business. There are quite a few risks involved, the most significant one being not getting caught! And that's exactly where more than half of the phone spy apps currently available fail miserably.
But there's one app that manages to keep your identity completely hidden as you keep tabs on your girlfriend. The app is called Minspy, and it's the perfect way to find out what's been keeping her away from you.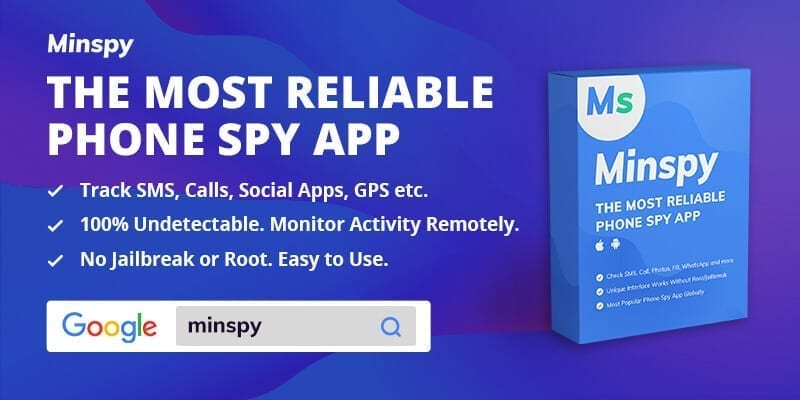 Minspy has been serving millions of people across 190 countries over the past decade. Not only is the powerful app backed by tonnes of positive user reviews, even large business organizations like Digital Trends, Mac World, and The Huffington Post claim that the app is best at what it does.

Working seamlessly on iOS and Android, complete stealth mode, no requirement of root or jailbreak, and 100% data security are some of the strongest suites Minspy has to offer. Not only that, it gives you access to over 35 nifty features with a single subscription purchase.
Here's all that you can do with Minspy
Track iPhone with Minspy's iOS version – No installation needed. Only iCloud credentials used on target phone are required
Track Android phone with Minspy's Android version – Installation on target phone is mandatory and takes under 10 minutes. App icon can be hidden after configuration. Lightweight app (2M in size) and minimal battery consumption, so no chances of getting flagged
Read outgoing and incoming texts, and find deleted texts – Real-time monitoring of incoming and outgoing messages and the ability to recover deleted messages so that you know how long she's been hiding things
Check Call logs with timestamps – Know who she calls, when, and how many times. You can even recover deleted call logs and hidden contacts
Track live GPS location – Know where she goes with real-time tracking of her phone's GPS location. No chance of escaping that one!
Check Social Media inbox messages – If she's clever enough not to communicate via texts, checking her social media inbox messages can give you clues
And here's the best part
You don't have to install anything on your phone to be able to access her phone's data. Once the app is set up and configured all the data of her phone will be synced into your Minspy account's online dashboard.
You can log into your Minspy dashboard from ANY web-browser (mobile or laptop) to access the data. No manual intervention needed!
Since it's completely remote, there are zero chances of you getting caught.
What's more, Minspy lets you get a feel of its working through a free live demo without the need of signing up. Check it out here.
Check out how simple it is to work with Minspy
Just follow the steps given below:
Step 1: Create a free Minspy account through the sign up page. You can use your email ID as your username.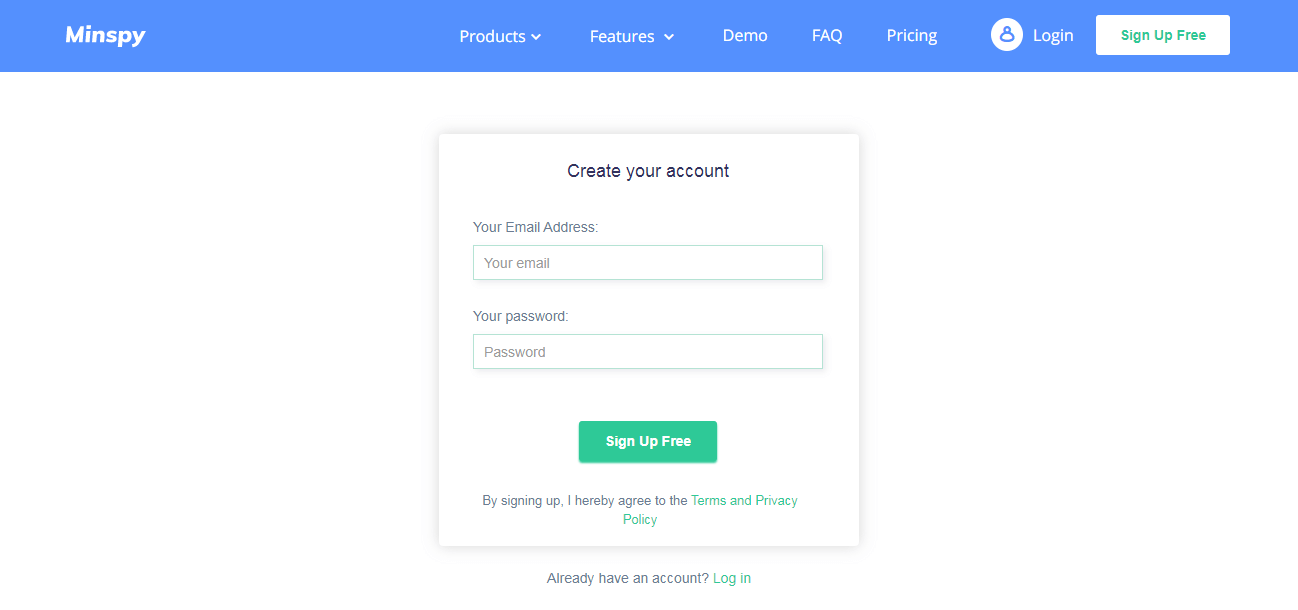 Step 2: Pick a subscription plan that suits your needs. You could choose to track just one target phone or multiple phones. Once registered, you'll be shown a Setup Wizard and the first thing it will ask you to do is pick the target OS.
Step 3: Depending upon whether you picked Android or iOS, the steps further on will differ slightly. Configuration for Android devices can be done through the detailed instructions given on this page.
To configure the app on iPhone, enter your girlfriend's iCloud credentials when prompted. This is necessary to allow Minspy to sync her phone's data into your online dashboard.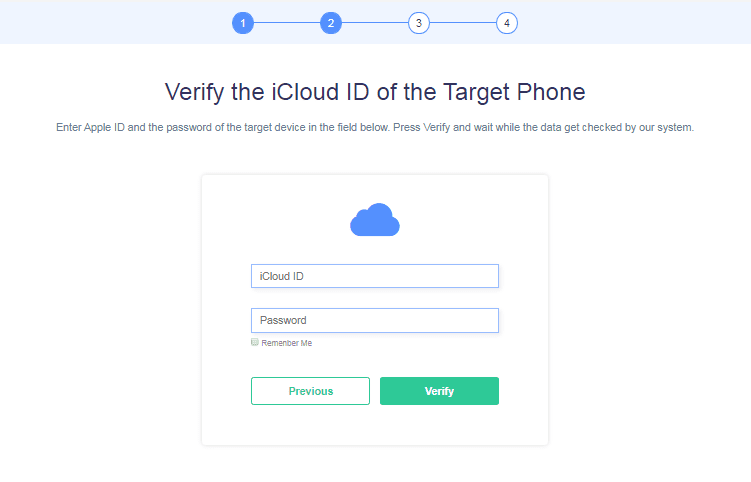 Step 4: Once setup and configuration finish, you will be shown the "Finish Installation" screen where one hit at the 'Start' button will lead you to your app dashboard.
Part 2: 10 Signs Your Girlfriend Just Slept with Someone Else
It may be heartbreaking to even think about it, but trust us when we say this, the sooner you find out the truth about your girlfriend's loyalties, the better chances you have of taking action – whether it is to salvage your relationship, or to part ways.
Here are the signs of cheating girlfriend which can help you figure out if there's someone else in her life:
If she gets uncomfortable every time you're near her phone, that's a sure sign there are dirty secrets lurking in there
After getting home, if the first thing she does is shower / change / go to bed, there might be something fishy going on
If she's been avoiding eye contact with you of late, she could be feeling guilty over cheating on you
If she's started becoming uncomfortable with your closeness, it might be due to her guilt of having cheated on you
If she goes on too many "shopping sprees" or is always busy with her "personal errands," it may be time to find out what she's been up to
If she's rejecting your advances for intimacy, there might be trouble
If she's constantly checking in on you, trying to find out where you are and when you'll be back home, there could be something she doesn't want you to find out if you drop in early
If she unnecessarily becomes rude or irritable at small things, she might deliberately be looking for reasons to fight
Even after a long hard day at work, if she looks spic-and-span on entering the house, maybe she just re-did her makeup because she was with someone else just before
While having a casual conversation about other couples and love, if she attempts to change the topic suddenly and becomes irritated if you try to return to the topic, you should know something isn't right
If you spot any of these changes in her behavior, you should start preparing yourself for a confrontation. But don't do it without solid proof. With Minspy by your side, you can have enough evidence to expose all her white lies to her face.
Part 3: What to do If You Find Your Girlfriend Has Slept with Someone Else
If you've unfortunately discovered that you've been cheated on by your girlfriend, you might get extremely aggravated. And though it is understandable, we advise against acting in a temper. Instead, try to find out what prompted her to become unfaithful to you.
Maybe you're not giving her the time and attention she's looking for. Or maybe there's no fire left in your relationship. Try to get to the point of discussing it openly, and then gauge if giving it another try is indeed worthwhile.
To conclude
Planning out a future with someone is beautiful, but only to the point where your significant other doesn't ruin it by being unfaithful. If your girlfriend has been acting distant or displaying unexplained aversion to your advances, there could be something unpleasant going on behind your back.
Before it's too late, start looking out for yourself and rope in Minspy to check what she's been up to. With Minspy in tow, you'll be able to see who your girlfriend is texting to, identify where she goes, who she meets, all through her phone. And that too, without letting her know!
We're sure once you have Minspy by your side, you won't need to search for answers to "how to tell if your girlfriend has slept with someone else."
You might be interested in a testimonial video from Vicky, who found her cheating husband by using Minspy