If you're in a long-term committed relationship, nothing is scarier than the thought of being cheated on. And there are two reasons for it:
It would feel like a knife straight to the heart
It would be extremely hard to get over
So unless you want to be made a fool of, if your girlfriend has been showing weird signs like being obsessed with her phone, avoiding your physical advice, and going on too many "shopping sprees," you'd better start thinking right and catch her lies and see who your girlfriend is texting to in time. Trust us, the earlier you do it, the lesser it will hurt.
We know you might be contemplating following her or straight up asking her what's going on. But both options are risky:
She might catch you spying and turn the tables to put you at blame for everything
She might deny being involved with anyone and judge you for not trusting her enough
So what do you do?
We suggest using an excellent phone spy solution called Minspy to secretly monitor her phone.
Part 1: How to Catch Your Girlfriend Cheating
The very idea that the woman you thought you'd marry someday might be cheating on you is enough to sink your heart. But do you know what's worse than that? Being lied to straight on the face!
So my friend, if you've noticed sudden changes in your girlfriend's behavior, don't put them off for mood swings. There could be a lot going on behind your back. Or you could be going paranoid and it could be nothing. There's really only one way to find out.
Spying on her without giving away the slightest hint that you know everything! If there's fire to the smoke, you'll know. And if you're simply imagining things, you'll know.
In our opinion, the single most effective way to achieve a feat like that is secretly monitoring her phone 24×7 with Minspy.
Part 1.1: Minspy – The #1 Method to Catch Girlfriend Cheating
Minspy is a genie in a magic lamp that can give you access to your girlfriend's phone without her finding out. This phone spy app has been in the market for a decade, and it's so ingenious that you'll feel like you've got your eyes on her 24×7.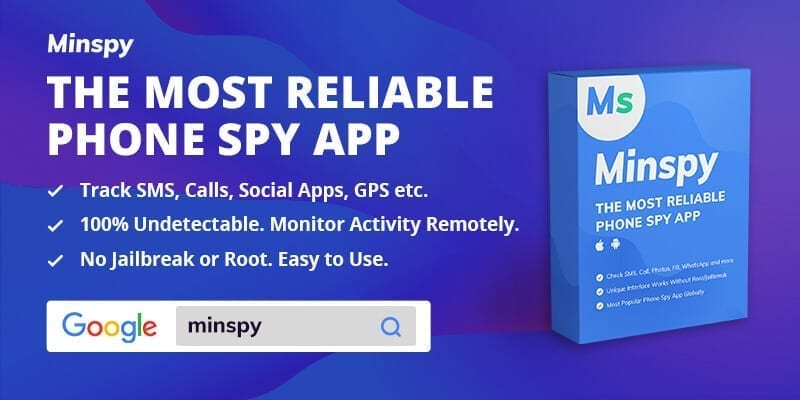 Don't miss: How to Tell If Your Girlfriend Has Slept with Someone Else
This tiny app works completely remotely and has succeeded in granting millions across the globe the peace of mind they're looking for. Not just people in 190+ countries, but also corporate giants like BuzzFeed, Engadget, and TechRadar vouch for its command in the phone monitoring niche.

Being able to work in total stealth mode without you having to intervene is another plus in its favor. Minspy works extremely well on both iOS and Android, and doesn't need special permissions like rooting or jailbreaking to function properly.
You don't need to install anything on any phone for Minspy's iOS version. All you need are the iCloud credentials used on the target phone that you wish to track. Once the target person's iCloud data has been synced into the app, you can view all of it through an online dashboard to which you can login using any web-browser.
Minspy's Android version needs to be installed on the target phone, much like any other Android phone spy*. Doing it takes less than 5 minutes and once configured, the app icon can be hidden from the app drawer. Minspy occupies less than 3M of disk space and doesn't consume enough battery and resources to get noticed. So you can heave a sigh of relief.
*All Android spy apps need to be installed on the phone that is to be monitored. That's just how Android phone monitoring works. If any app claims that it can spy on a phone without installation, it's a fake. DO NOT invest in it!
Key benefits of using Minspy
In addition to the above, Minspy brings several additional benefits to the table:
The app is completely safe and secure to work with. It isn't designed to access user data on the phone so there's no chance of information stealing
Since it doesn't need you to root or jailbreak the target device, the target device isn't exposed to malware and flawed functioning
It offers a reasonably priced method of keeping a constant eye on your girlfriend
Its stealth mode makes sure you don't get caught red handed
A one-time purchase gives you access to more than 35 handy features. Have a look at all that Minspy has to offer here.
A free live demo of the tool is offered for users to experience its working first-hand. No sign up or registration needed
According to thousands of positive user reviews, Minspy is the top phone spy technique if you wish to expose a cheating girlfriend!
Part 1.2: How to Catch Your Girlfriend Cheating
Working with Minspy is very easy to grasp. An intuitive interface and helpful Setup Wizard guide you all the way so that even a non tech-savvy user can work with the app conveniently.
The following steps show how to catch your girlfriend cheating with Minspy:
Step 1: Start with signing up to create a free account. To obtain access to all app features, you'll need to choose one of the available subscription plans.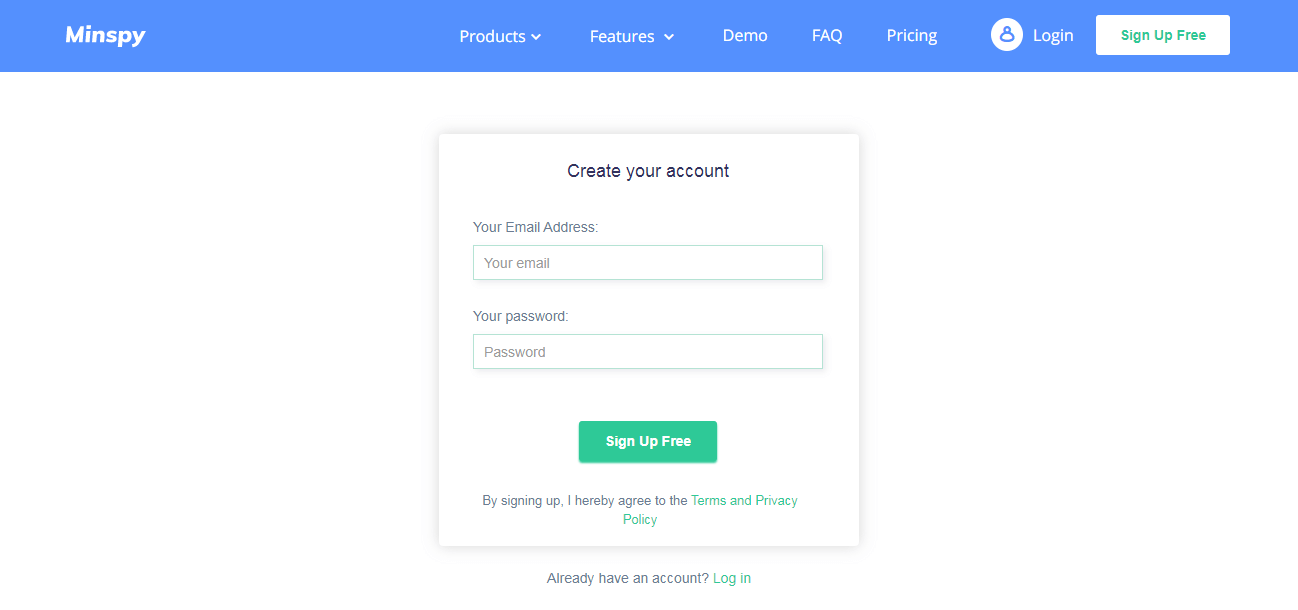 Step 2: You will now be shown the Setup Wizard we mentioned earlier. The first thing it will ask you to do is choose the OS of the phone that you want to monitor.
Step 3: The next step involved specific steps as per the OS chose.
a.) If you selected Android, you will need to manually give the app the requested permissions for it to work successfully. You can find detailed instructions on this page.
b.) If you selected iOS, when prompted, enter the iCloud credentials of the phone you wish to monitor.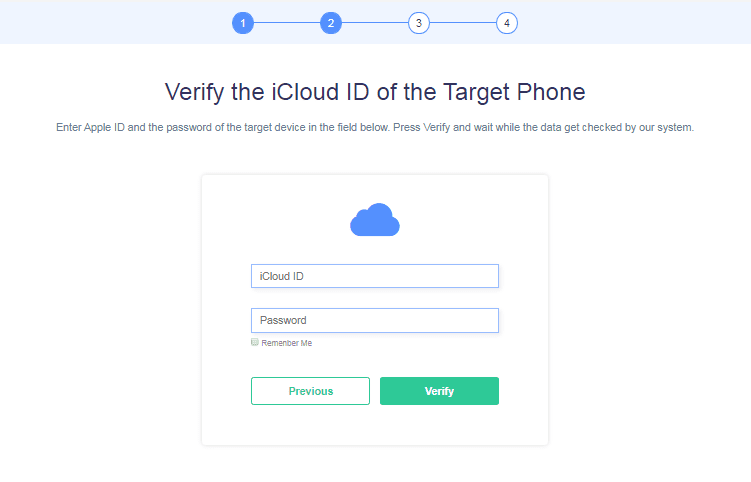 Step 4: When all the above steps have been completed, you will be presented with the Finish Installation screen
Hitting the 'Start' button on the finish installation screen gives the signal to the app to begin monitoring. To view all data of the target phone, you can log in to your Minspy dashboard from any web-browser, desktop or mobile, and check call history, text messages, GPS location, etc.
Part 2: What Do You Do If You Catch Your Girlfriend Cheating?
With such a rock-solid method to help you, finding out the truth about your girlfriend's loyalties won't be difficult. If you do find out that she is cheating on you, how to tackle the bitter reality can make all the difference.
Although a messy confrontation and eventual break-up may seem inevitable, take assurance in the fact that several couples prefer forgiving the cheating partner and trying to start all over again. After all, isn't a long-term relationship worth another chance?
While building trust after infidelity can be very challenging, finding out exactly what went wrong and making more efforts to rekindle passion and intimacy can help. That is, as long as the efforts are genuine and not forced.
If, however, you feel that she is just not there anymore, sum up enough courage to take the first step and back out. You don't want to be left heartbroken again.
In conclusion
Spying on your significant other can feel like encroachment of privacy, but sometimes, it is the only viable option to find out the complete truth. So if you feel that you are being cheated on by your girlfriend, stop searching the Internet for answers to the question "how to catch your girlfriend cheating" and arm yourself with Minspy instead.
It's better to know the truth rather than imagining the worst!
Reference